'Arrow' Season 6: Thea & The Lazarus Pits Are Exciting Loose Ends
We knew Katrina Law was coming back as Nyssa al Ghul for "The Thanatos Guild" and that Thea was probably leaving Arrow, but the introduction of a really exciting new storyline was a major surprise. This article contains major spoilers for Arrow Season 6.
In the latest episode, Nyssa al Ghul returns to Star City to warn Thea that a League of Assassins spinoff called the Thanatos Guild is coming after her. As Malcolm Merlyn's daughter, Thea is the rightful heir. Before Malcolm Merlyn's death on Lian Yu, he founded the Thanatos Guild and hid a map that could only be read by Thea's blood. It took all episode, but that map revealed the location of three ancient hideouts and Lazarus Pits across the world. Thea, about to go live happily ever after with Roy Harper, must make a choice: continue her father's legacy or leave it behind. She chooses to travel the world with Nyssa and Roy to destroy these Lazarus Pits, just like Team Arrow did to the one that resurrected both Thea and Sara Lance at Nanda Parbat.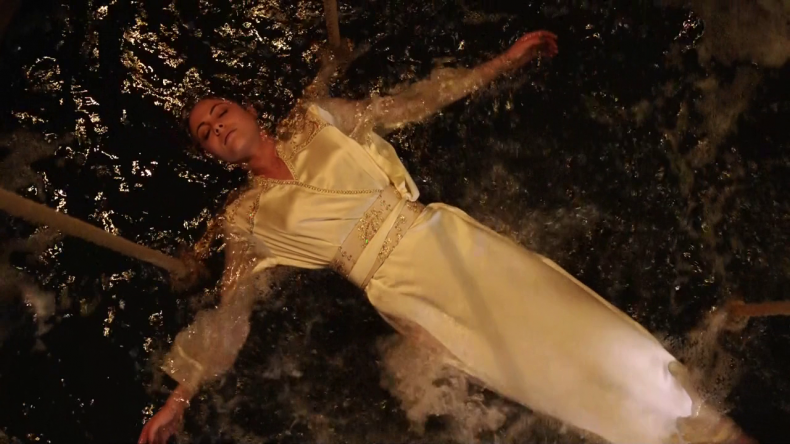 It didn't come as a surprise Willa Holland's role as Thea was coming to an end, but we didn't expect her exit to be something so intriguing. Roy Harper, Ra's al Ghul, Malcolm Merlyn and the League of Assassins represent Arrow' s high points. The show's writers found a way to combine all these elements into one very warm send-off. It also left us with a lot of possibilities for the future.
First, "Thanatos Guild" confirmed Malcolm Merlyn is indeed dead. But considering that he found three Lazarus Pits and founded an entire organization before his death, it's probably safe to say he's coming back to life. The possibility of John Barrowman returning a year or two down the line is great.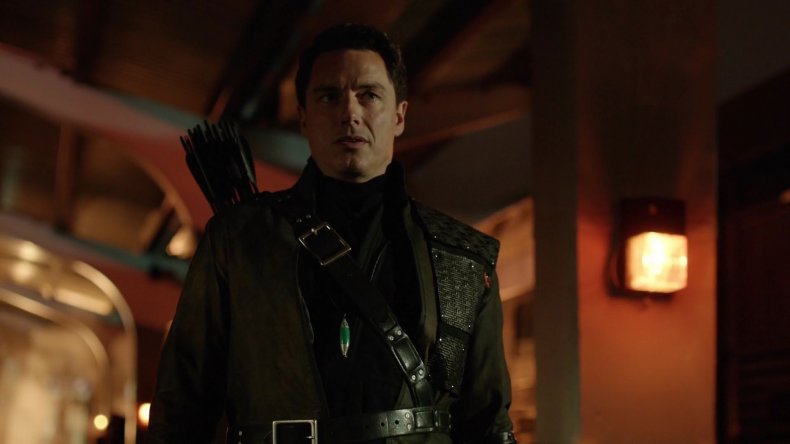 Second, this sendoff leaves Roy and Thea's relationship at a point that would be easy to pick back up at a later time. It's always been a "will they or won't they" situation between the two of them. Now their relationship can grow into something new.
Third, having Nyssa al Ghul around is always a good thing. It leaves the opportunity not only for continued League of Assassins tie-ins, but a potential reunion between she and former lover/League member Sara Lance. There's a whole lot of unfinished business there.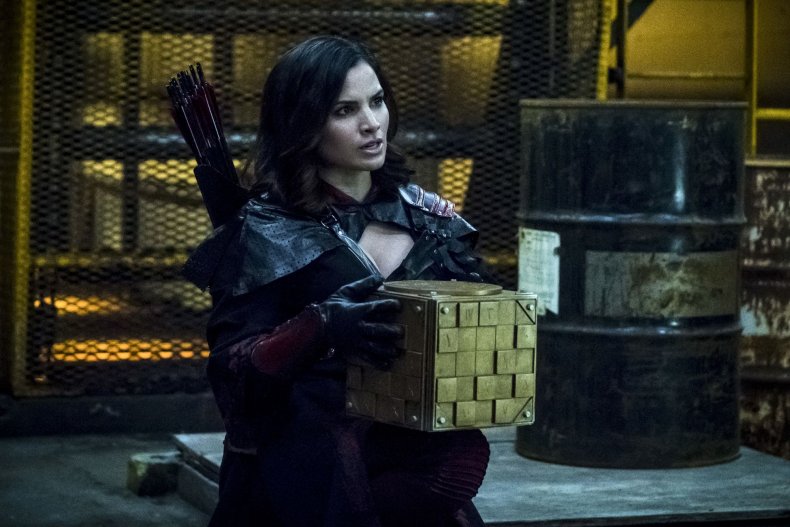 While it's sad to see Thea go, this has been a long time coming. Ever since she vowed never to suit up as Speedy again, Arrow has never really found a good role for her. If Willa Holland ever wanted to return, there is a great place to start. Here's what Executive Producer Marc Guggenheim had to say about Thea's heartfelt exit and what it means for the future of the show.
"We haven't started thinking about how to do it in Season 7 or beyond. I think we know Willa's just finished Arrow , she's looking to see what other opportunities are out there for her," Guggenheim told Entertainment Weekly. "But I love this idea of Thea, Roy and Nyssa making an unlikely trio, exploring a different part of the Arrowverse, a different corner of the Arrowverse. It would be a shame not to revisit it. At the same time, we've also shown that we can tell Arrowverse stories in other mediums: animated, comic books and prose novels. There are those avenues open to us as well. So I don't know what the future holds, but there are potentials out there."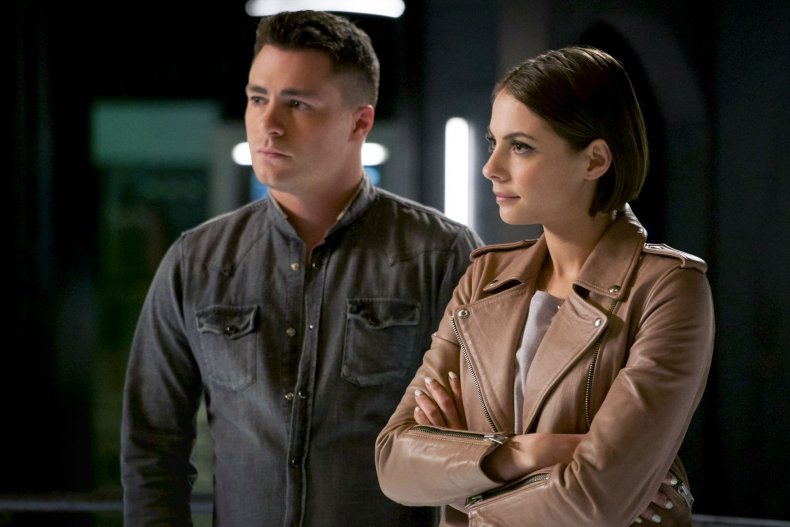 Guggenheim also said he's expecting an Arrow Season 7 pickup from The CW and has had an direction in mind since early on in Season 6. Did you like Thea's send-off? Let us know in the comments.