Arrow' Season 6 Episode 17 Was Oddly Satisfying
Arrow Season 6 has had a lot of group chat drama and in episode 17, "Brothers in Arms," came the final straw for Oliver and Diggle. This argument got heated, but now that all the hurt feelings and testosterone are out of the way, the aftermath may be good for Arrow. This article contains spoilers.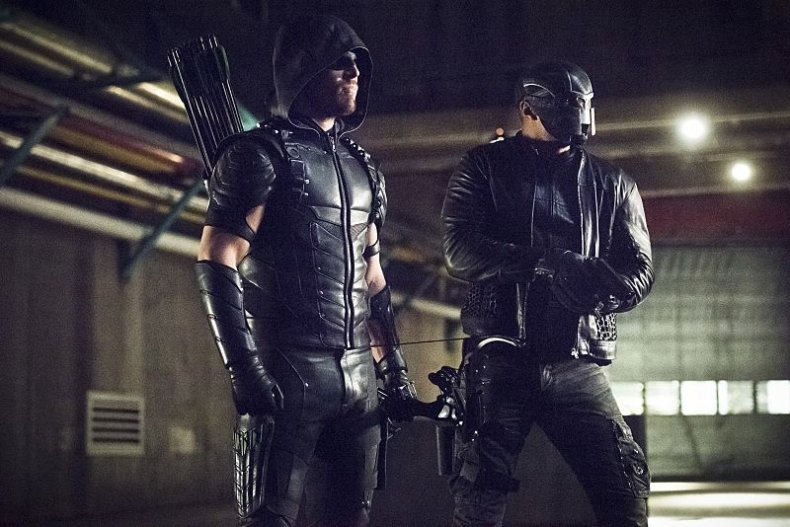 The fight between Oliver and Diggle was forced, but satisfying. The issue at hand actually traces back to earlier this season when Diggle took over for Oliver as Green Arrow. At that time, Oliver needed to give more attention to his estranged son, William, after his mother was killed during the explosion on Lian Yu in the Season 5 finale. Being vigilante, father and mayor of Star City was too much to handle, so Diggle trained and took the green hood off Oliver's hands.
Diggle was injured on Lian Yu and has been fighting the pain the whole time, but Oliver didn't know this. He continued to pressure Diggle to be Green Arrow and, as a result,, Diggle becomes addicted to Star City's newest drug,Vertigo,. Once Oliver finds out, he's forced to suit back up until Diggle recovers. Here's where things get sticky. Diggle made a full recovery but Oliver is unwilling to give up the suit.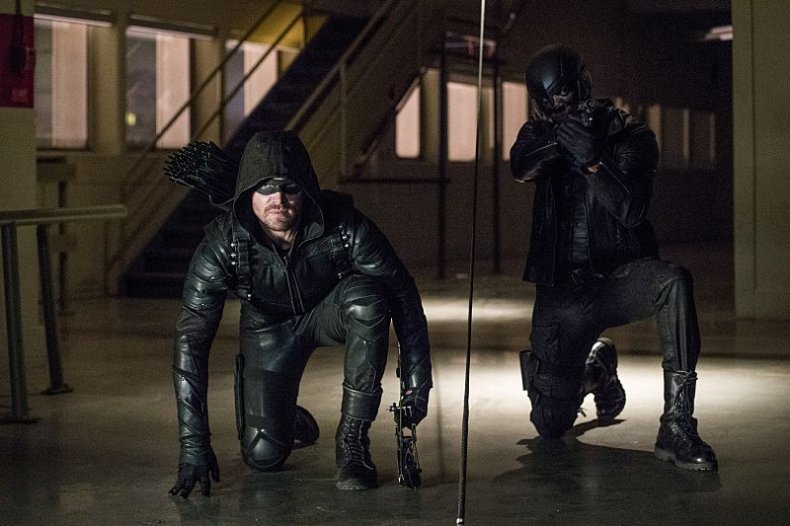 Diggle and Oliver have two conversations, and it goes almost like a therapy session. They hear each other out, recognize the other's perspective and get their points across. I appreciated this, and not because of the overall storyline. This was a conversation we usually only see between two women. Two men openly discussing jealousy and genuine friendship does not happen very often, particularly in the action hero genre. David Ramsey deserves credit for a storyline that would inevitably feel forced and dissapointing, and instead making something compelling.
But the third conversation does not go well. The past resurfaces--how Oliver has been a crappy leader trying to split time between three full-time jobs, how Diggle got addicted to drugs and ran Team Arrow recklessly, how Oliver got William's mom killed, and even how Dig killed his own brother. A punch gets thrown, and another one, and another one. Felicity has to break up the fight.
Diggle resigns from Team Arrow (or should we say Team Oliver?) and joins the ranks of ARGUS with his wife, Lyla. There's no handshake or well wishes. Oliver walks away, salty as hell, as his BFF denounces his leadership and heads off on a new journey. It gets worse, too. Two detectives go on the news and reveal to all of Star City that Oliver is the Green Arrow. With Oliver's identity as Mayor now in question and nobody to left cover for him, say Diggle in the Green Arrow costume, this is a real issue.
"Brothers in Arms" may not have been the strongest Arrow episode, but it sets the season on a trajectory. It may not be one fans are ready for, but it's one that a show heading into its seventh season must do. Arrow needs a complete restructuring, and it has need some sort of overhaul since the end of Season 4. With Team Arrow 2.0, Diggle and Thea gone, Oliver must fight for himself once again. That's when the show is at its best: when Green Arrow has nothing left to lose.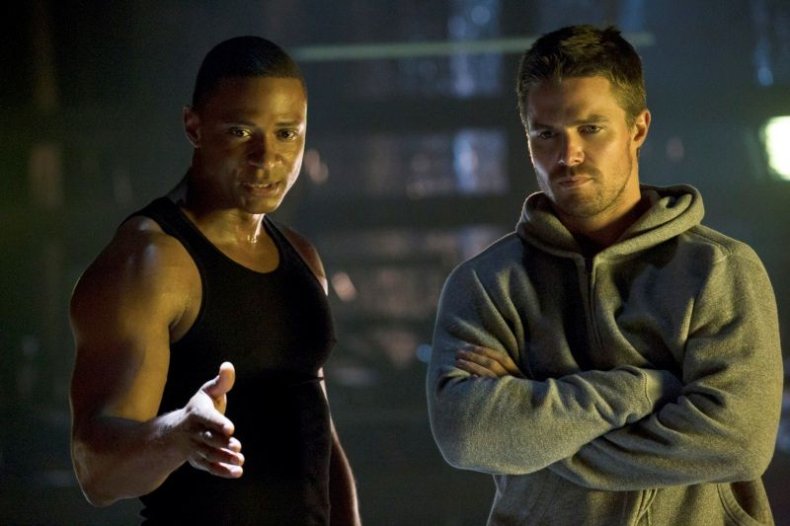 With the Season 6 finale only episodes away, executive producer Marc Guggenheim tells Entertainment Weekly's spoiler room a substantial cliffhanger ending will have lasting effects on the series.
"We have a few surprises up our sleeves." Guggenheim said. "There's a couple of twists, there's a couple of things that we're doing that are not only very unexpected, but also unprecedented not just for Arrow, but for the other DC superhero shows as well."
Any ideas what about the upcoming twists? Let us know in the comments.