Next Arsenal Manager: David Seaman Wants An Experienced Coach Like Carlo Ancelotti
Luckily for David Seaman, it was the news his window cleaners broke, and not any panes of glass.
"I was in the house doing some work," the former Arsenal and England goalkeeper told Newsweek, "and my window cleaners shouted in to me, 'Have you heard the news?' That was when I found out."
A statement from Arsenal had been released: Arsene Wenger would be stepping down as manager at the end of the season after 22 years in charge of the North London club. Seaman, now 54, had been at the club for six years when Wenger, an unknown in English football, became Bruce Rioch's permanent successor on October 1, 1996.
A mixture of emotions rushed over him. "If I'm honest, it was a little bit of relief that he's done it now because it gives people the chance to appreciate what he's done for the club and respect what he's done for the club, because there's been a lot of bad feeling around the last few games with fans not turning up and protests," Seaman says.
"He doesn't deserve that. He deserves to be told how appreciated he was and how good he was—and still is; he's still got a chance to win another trophy. It's not like we've not been winning any trophies. It's just they're not the trophies the fans want, so they are getting a little picky."
Seaman laughs at this, but the feeling at the Emirates Stadium over the past few seasons has been, at times, both toxic and venomous. Time, he says, will slowly erase that.
"When you look back at what he's done, he's won so many trophies, he's done the Double, he's got The Invincibles, he's won almost everything with Arsenal apart from the Champions League, and he's done it in his own style," Seaman says.
"When he first came he changed everything, we didn't even know who Arsene Wenger was and he came in with all these new ideas. People were like, 'What, really?' But one of his best decisions was to leave the back four alone, let that take care of itself which it did, and then he added players to that.
"These players were already on this regime of stretching and health, different ways of playing. We saw what was happening to them, eating masses of food before games and running non stop. The lads took that on board and thought we'll give this a try, and it definitely worked."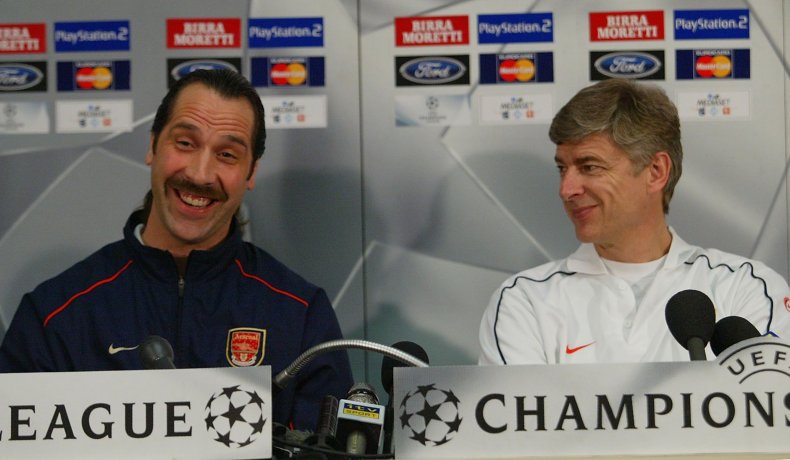 In the seven years Seaman worked with Wenger, Arsenal won seven trophies: three FA Cups, two Community Shields and two Premier League titles. The second of those, the league and cup double of 2002, was the most satisfying for Seaman, and it provides the memory of Wenger that will live with him forever.
"It was when we won the league at Old Trafford [against Manchester United]," he says. "[Wenger] was on the pitch with us. The smile on his face said it all for me. There he was, at Old Trafford, winning the league, which helped him win the Double as well. That was a fantastic night. The photographs of him hugging players, hugging me, they're just great memories."
But now, just like Arsenal, Seaman's attention turns to who will be Wenger's successor, and he knows what he wants to see from the candidates. "I want the new manager to be the finished article, not an up-and-comer," he says.
"There's a lot of people the bookies are making favorite. Even people like Patrick Vieira are in with a shout now. I want somebody with the stature of Carlo Ancelotti. Somebody like that. Someone who will go in there and make demands on the board and on the club as to what players he wants, what financial packages he's got to make sure he gets the best players."
Yet Seaman doesn't expect Wenger's departure to be the answer to fans' prayers. He's seen what happened at Manchester United with Sir Alex Ferguson's retirement. Be careful what you wish for, is his message. "Because Arsene's going a lot of people seem to think we're going to get so much better now," he says, "but don't underestimate the standard that Arsene set.
"Once Arsene goes, there are a lot of staff he has employed. That will all change and then the new man comes in and brings his own coaching team. There's going to be a lot of changes and it doesn't always work straight away. If I'm honest, looking at the team it needs a lot of work, it does need a few signings so there's a lot of work to be done with a new manager."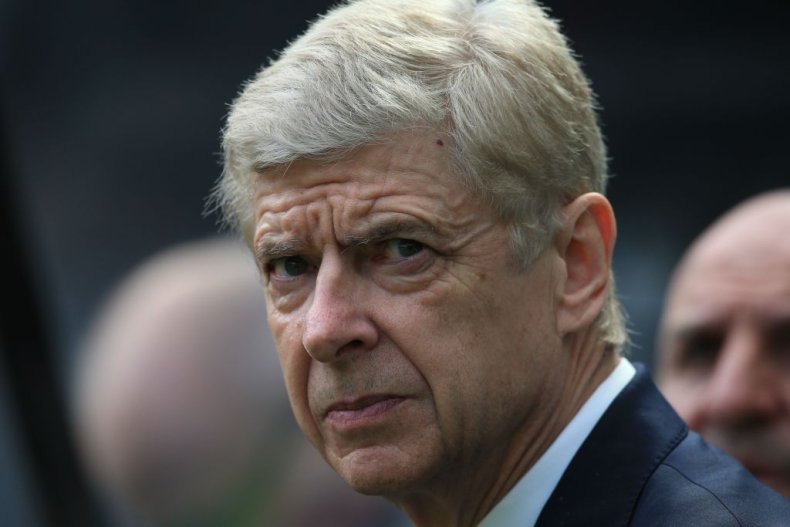 So what next for Wenger? "Have a nice holiday," Seaman says. "That's all I wanted to do, have a nice break and forget everything about football. But knowing Arsene Wenger there's no way he will do that because he is totally obsessed with football."
On the rare occasions that Wenger has discussed his retirement, he admitted he has a lingering fear because of a lack of hobbies outside football. Could Seaman, a keen fisherman, give his former coach a lesson in angling? "I'll be his teacher any day," he says, laughing.
At Old Trafford, Manchester United erected a statue of Ferguson outside the ground and named a stand after him. Now, it's up to Arsenal to commemorate their man. "They should put a statue in each corner of the ground. Not just one outside," Seaman says.
"That's the respect I've got for the guy. Not only is he a fantastic manager but he's a gentlemen as well. If you've ever been in his company he's great to be with, a really intelligent guy and great fun."