Arsenal Transfer News: Nigeria Star Gains 'Dream' Premier League Move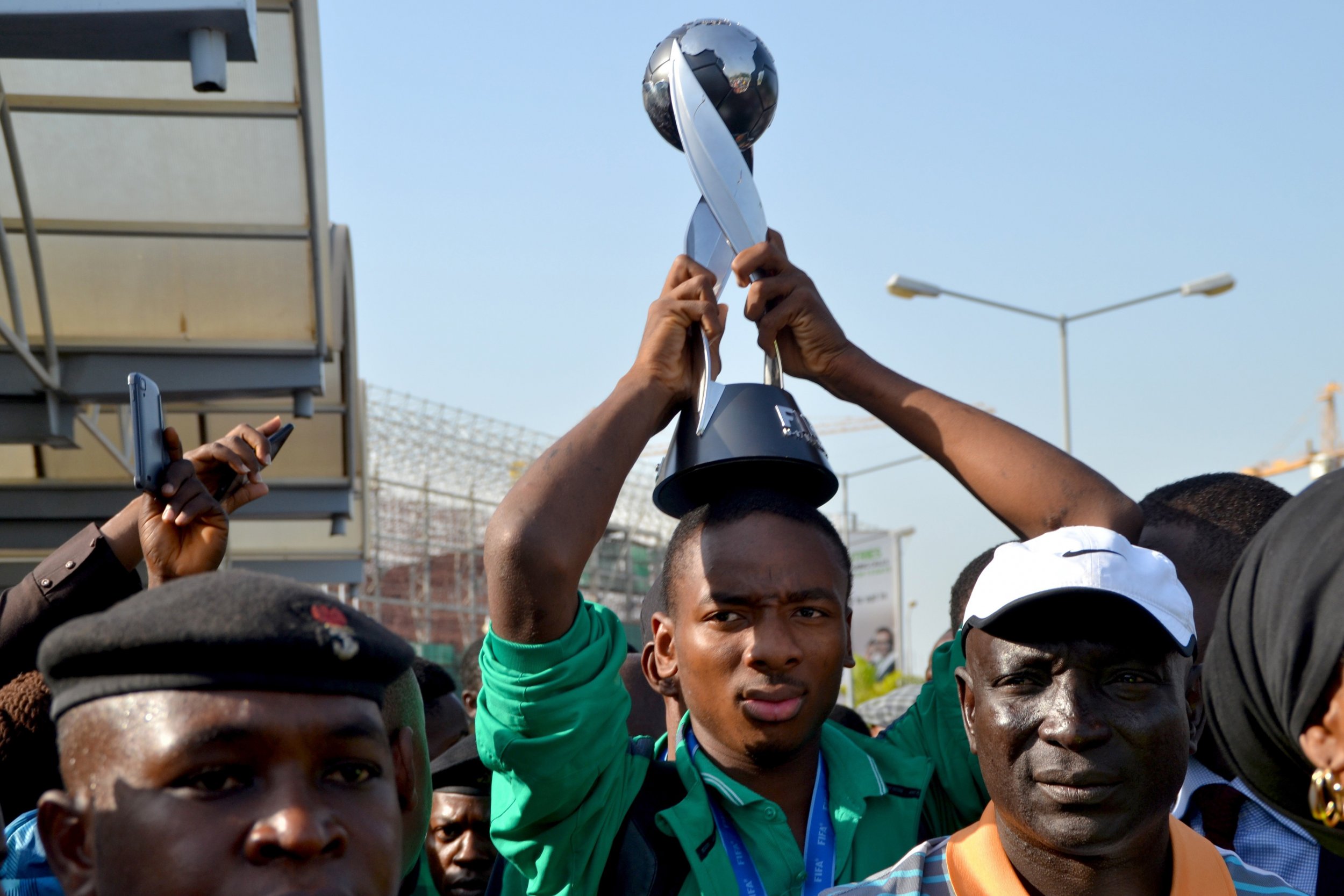 Nigerian teenager Kelechi Nwakali has revealed he has signed for Arsenal, describing it as the realization of a "dream".
Nwakali, 17, had been a reported target for Arsenal during the January transfer window, and has now signed a five-year deal with the club.
However, he will not be able to move officially until he turns 18 in June.
He starred alongside Samuel Chukwueze last autumn in the Nigeria Under-17s when the team won the FIFA Under-17 World Cup in Chile.
Chukwueze was also being tracked by Arsenal in January, though the club has snapped up Nwakali first.
"I just came back from London, I have signed a five-year contract with Arsenal," Nwakali told The Mirror.
"So many teams were interested in me but it has been my dream at a tender age to play for Arsenal."
Those teams were believed to include Manchester City, which has a strong youth development policy under its Abu Dhabi owners.
But Nwakali's move to a club with a long history of handing out plentiful opportunities bodes well for the future of Nigeria's national team, the Super Eagles, after the rancor of recent weeks. Coach Sunday Oliseh quit the team in February with an accompanying tirade at the Nigeria Football Federation, citing unpaid wages and contract violations.
The NFF released its own statement "categorically denying" all of Oliseh's allegations against it.
Nwakali, now that he has earned his big move to the English Premier League, will be expected to be at the vanguard of a new generation tasked with restoring respect and confidence to Nigerian football.
Though the Super Eagles won the Africa Cup of Nations in South Africa in 2013, it has yet to qualify for the quarter-finals of a FIFA World Cup, and now faces two crucial ACON qualifiers against Egypt in the next three weeks.