Tottenham vs. Arsenal: Change Looms Over the North London Derby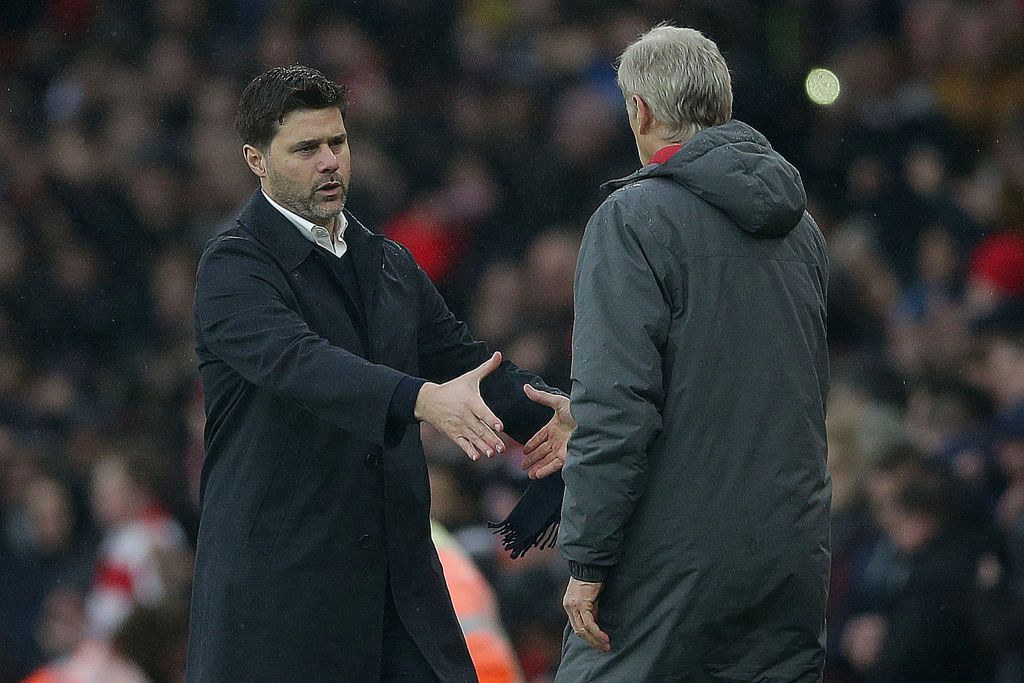 Ever since Mauricio Pochettino took over at Tottenham Hotspur in the summer of 2014, the long-standing imbalance in North London has evened out. But as the old rivals prepare to meet in the Premier League for the second time this season, a different kind of change may be looming.
Spurs excelled during Harry Redknapp's tenure, between 2008 and 2012, making the quarterfinals of the Champions League after finishing in the top four of the Premier League. They were deemed to be on the verge of overtaking Arsenal after decades of inferiority. But, still, they had to wait.
Under Andre Villas-Boas and then Tim Sherwood, Spurs were put back where Arsenal fans thought they should be: craning their necks in the league table. Between 2012 and Pochettino's appointment in 2014, Spurs lost five of the six North London derbies, conceding five goals in two of the games.
But Pochettino has stopped that. Both teams have won twice, with four other games drawn, in the in the eight most recent match-ups. Better still for Spurs, Pochettino led Tottenham to second last season, 11 points ahead of fifth-placed Arsenal. It was the first time in 22 years that Spurs had finished above their bitter rivals. It had never before happened since Arsène Wenger took over at Arsenal in 1996.
This was among the handful of reasons that some corners of the Emirates Stadium were calling for Wenger to leave. But he stayed, signing a new two-year deal with the club.
Tottenham are, seemingly, on the up; Arsenal are, seemingly, declining. And this may mean that both clubs end up with different managers the next time the North London derby comes around.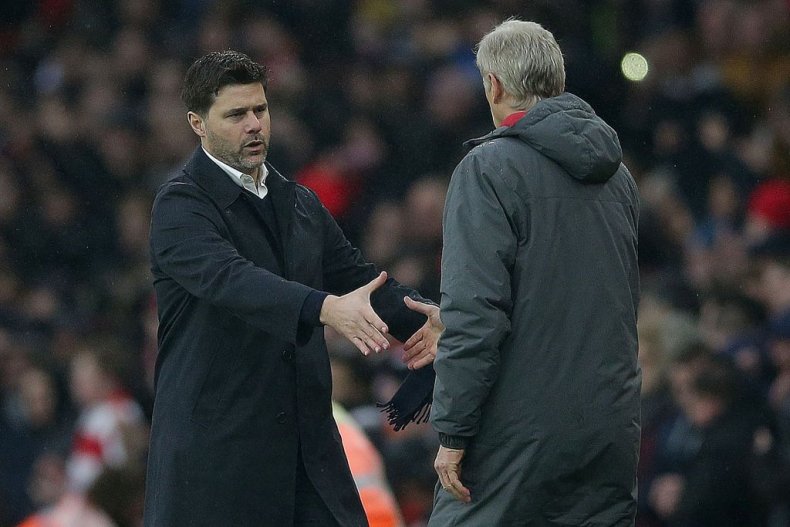 On the red side of town, change is already happening. Arsenal has already brought in Sven Mislintat from Borussia Dortmund as chief scout, and he was the architect behind Pierre-Emerick Aubameyang's move to the club last month.
There are also reports of Michael Zorc becoming sporting director. Wenger's power is waning at Arsenal as the club appears to prepare for life without him after 22 years.
On the other side of town, a change is feared. Pochettino's success at Tottenham has drawn admiration from clubs around the world. Manchester United is one team said to have considered the Argentine, while Real Madrid is also monitoring his situation.
Former Real president Ramon Calderon told Newsweek in October that it was "too early" for Pochettino to move to the Bernabeu but that he had caught the club's attention.
"Everyone knows what Pochettino has been doing in football," Calderon said. "I think he is happy with the project with Harry Kane and Dele Alli. They see it as a project with a bright future."
The concern for Tottenham and chairman Daniel Levy is that Pochettino's departure could see the dominoes come tumbling down. The likes of Kane and Alli may follow Pochettino wherever he shines the light. And Pochettino has not been completely convincing over his future.
In Janaury he said: "My commitment is massive in this club. I am working like I am going to be here forever. But in the end, it is like the players, you never know what is going to happen in football."
For now, Pochettino and Wenger remain in place, one adored, one once adored. And they will be stood alongside each other at Wembley Stadium on Saturday as they battle for bragging rights in the Premier League.
There is, however, more than that at stake this season. Neither team is in the top four, with Tottenham fifth and one point behind Chelsea, while Arsenal is sixth and four points behind Spurs. Victory is imperative for both teams.
Tottenham vs. Arsenal: Change Looms Over the North London Derby | Sports