Arsenal: Arsene Wenger Criticizes Penalty Decision After Tottenham Derby Draw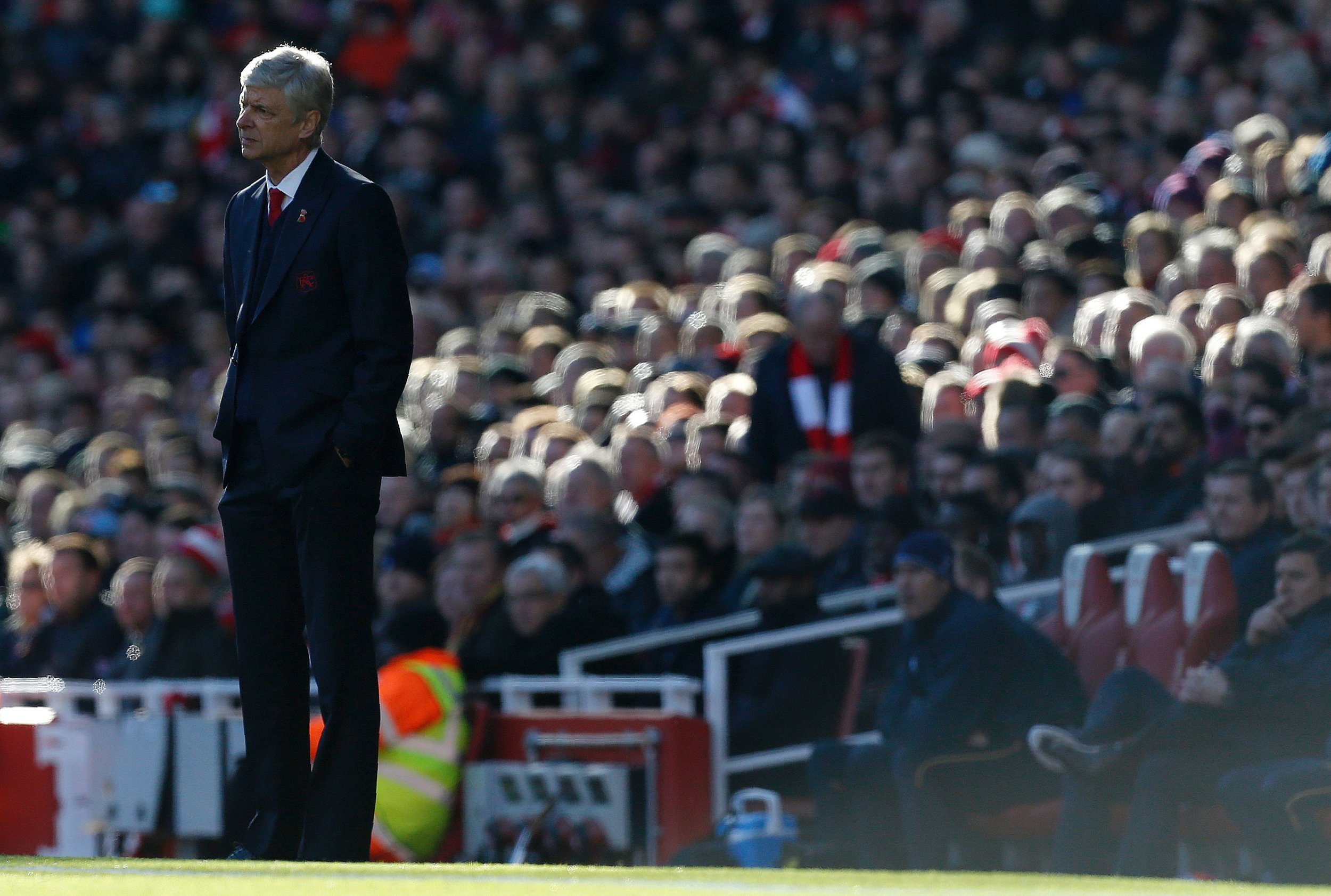 Arsenal manager Arsene Wenger criticized the decision to award Tottenham a penalty at Emirates Stadium on Sunday, as the north London derby ended in a 1-1 draw.
Arsenal had taken the lead in the first half, when Tottenham defender Kevin Wimmer headed into his own goal. But the Spurs drew level when Arsenal defender Laurent Koscielny made contact with midfielder Moussa Dembele six minutes into the second half.
Wenger criticized the decision of Mark Clattenburg, suggesting it was "soft." "Contact is not penalty. Foul is penalty. For me it was soft, very soft," Wenger said.
"I felt we had some good spells in the game. I don't question the spirit of our team but overall we lacked fluency and movement ad we played a little bit too nervously."
Tottenham manager Mauricio Pochettino praised his side, which lost against Bayer Leverkusen in the UEFA Champions League in midweek but remains unbeaten in the Premier League.
"I think we played well in a difficult place," Pochettino said after the game. "Arsenal was on a very good run. Our players deserved full credit, they were fantastic. I think we played well in the second half and created some chances to win the game."