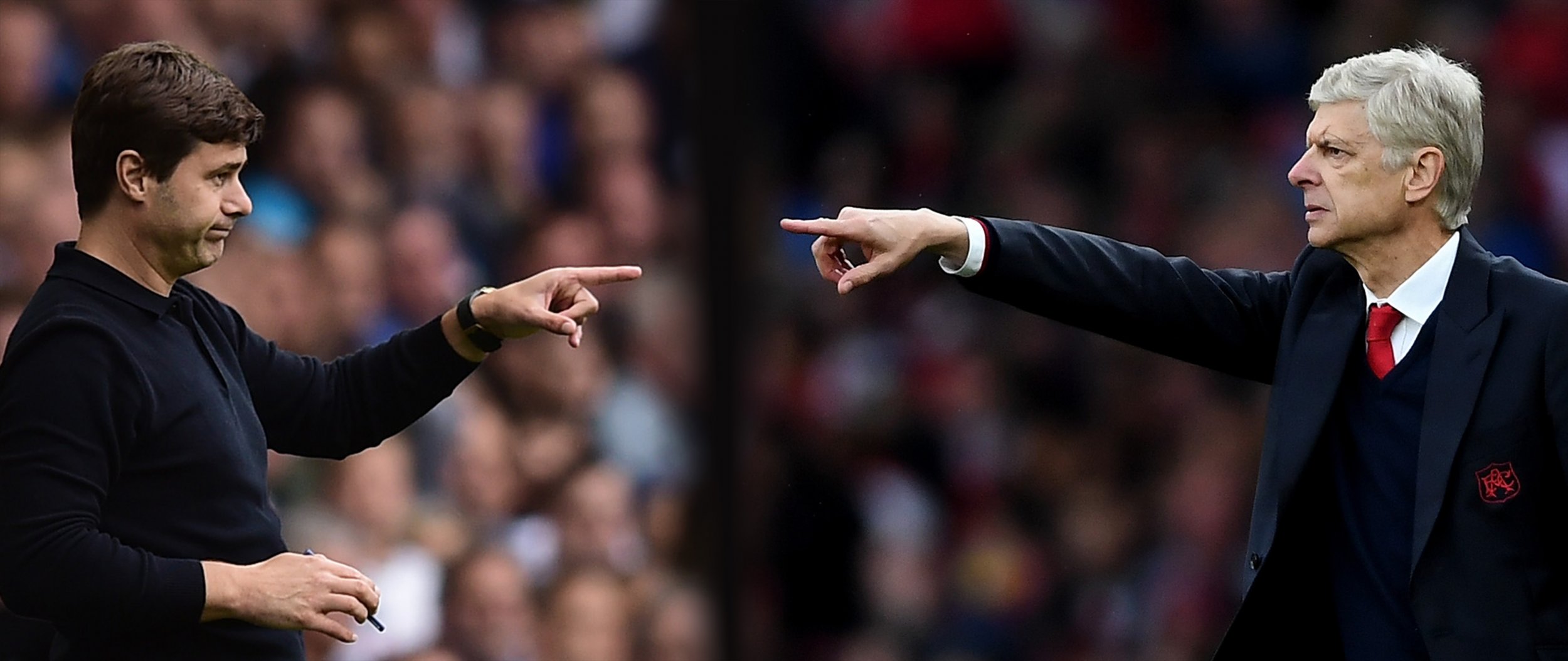 The north London derby is never less than momentous, but with Arsenal and Tottenham jockeying for position at the top of the English Premier League, the first iteration of the 2016-17 season takes on added significance.
Spurs comes in out of form, while Arsenal continues to ride a wave of excellent results that continued in midweek with a comeback UEFA Champions League win over Ludogorets in Bulgaria.
What are the key clashes that will decide what is always a broiling fixture? Newsweek analyzes.
Mesut Ozil vs Christian Eriksen
Mesut Ozil is always worth watching—he probably even plays Monopoly with style—but his influence on Sunday's game will go a long way to determining the outcome.
Those who have criticized the German in the past for a perceived lack of effort have been convincingly silenced this season. Ozil has built on last season's consistency with explosive performances, particularly in the UEFA Champions League where he has four goals and two assists in two games, including a delicious individual effort against Ludogorets in midweek.
Tottenham's own creative fulcrum, Eriksen, has been struggling to recapture his form of the last campaign, let alone better it. The Dane's drop-off in performance since Spurs out-thought and out-fought Pep Guardiola's Manchester City on October 2 at White Hart Lane has mirrored the slump of the team overall. Mauricio Pochettino's team has not won a game since then; they have scored three goals in six games. When Eriksen plays well, the team run smoothly. When he stutters, so Tottenham falter. A return to prominence this Sunday would be timely indeed.
Arsene Wenger vs Mauricio Pochettino
The old master against the young upstart. Wenger is in the final year of his current Arsenal contract but his team appears to be functioning as smoothly as ever, at least since the move to the Emirates Stadium in 2006, which is regarded as the tipping point between Wenger's first and second periods in charge.
Pochettino took a while to craft Spurs into a souped-up version of his Southampton team; last season showed his coaching ability as Tottenham pushed Leicester City to the wire in the English Premier League title race.
Perhaps this is, to use the English parlance, the period after the Lord Mayor's show; in American, the sophomore slump. There have been mutterings that Pochettino's hugely demanding style—possibly requiring even greater levels of physical exertion than Guardiola asks of his City players—leads Spurs to run out of energy prematurely.
That is more likely a concern for the end of the season. What Wenger has shown, as Sir Alex Ferguson did before him, is an ability to keep reinventing his Arsenal side, albeit without the same level of success or trophy haul. Tottenham can sometimes seem a little predictable, especially without Harry Kane—who will return to the matchday squad, at least, following injury. Can Pochettino outwit Wenger?
Spurs' depleted defense vs Arsenal's razor attack
Forget, for a moment, its current sluggishness in attack. Perhaps Tottenham's biggest challenge is keeping out an Arsenal forward line that features the returning Theo Walcott and the menace of Alexis Sanchez.
Against Bayer Leverkusen in the UEFA Champions League in midweek, Kyle Walker looked unsure defensively without the reassuring presence of Toby Alderweireld next to him.
The Belgian, along with compatriot Jan Vertonghen, forms the Premier League's best central defensive partnership. Take one of them out of the side—Alderweireld has not recovered from a knee injury suffered against West Bromwich Albion on October 15—and a sizeable hole is opened up.
Eric Dier might be a sound enough choice to fill in against a conventional attack. But the England international, normally a central midfielder, looked uncomfortable against Leverkusen on Wednesday when he was pulled out of position by Kevin Kampl and the German side's mobile forward line.
Arsenal's is likely to shift him around even more. Vertonghen will have to play beyond himself to make up for Alderweireld's continued absence.
About the writer
Sportswriter at Newsweek.