Arsene Wenger Reveals Arsenal's Surprising Preparation For Chelsea Clash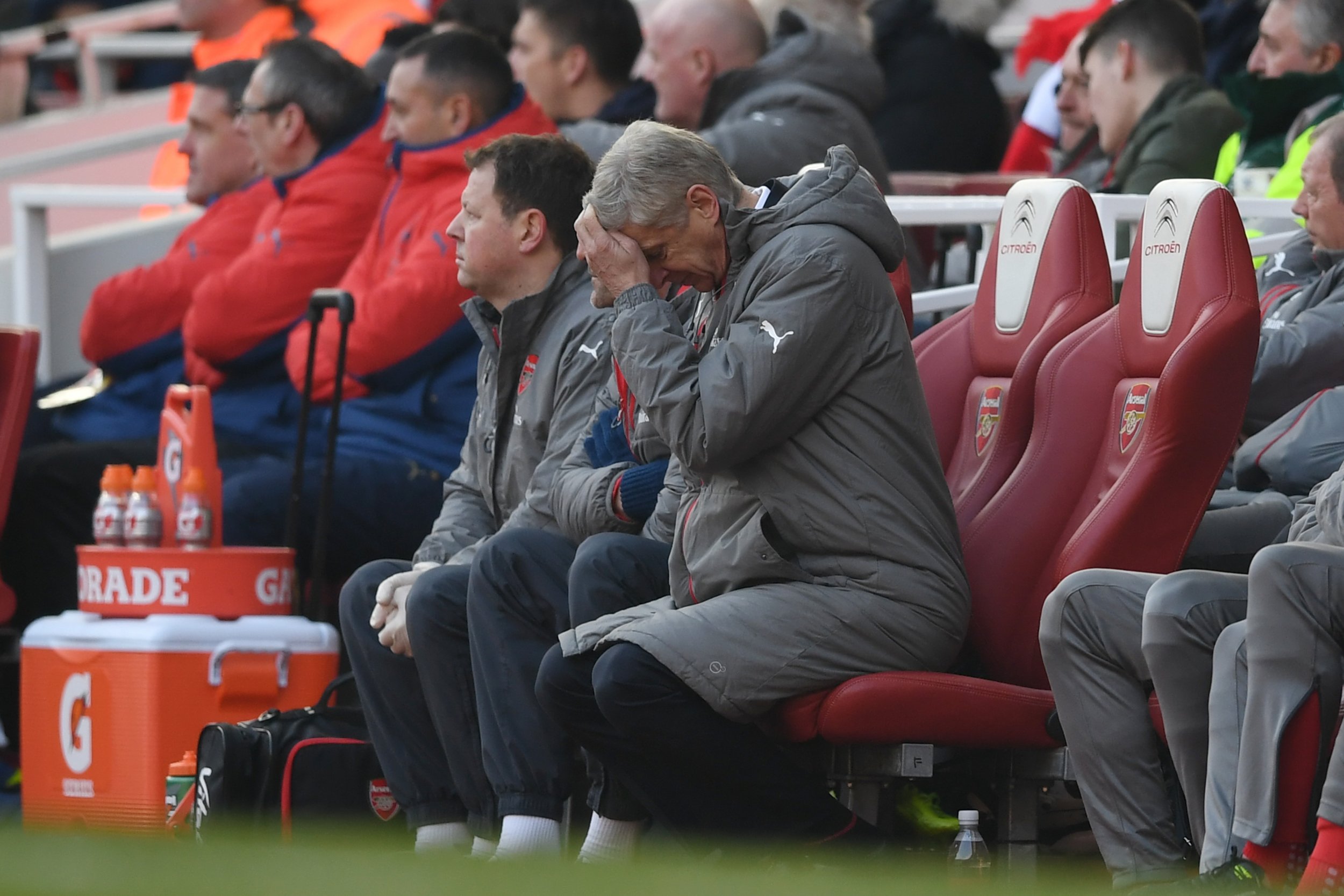 Arsenal manager Arsene Wenger has responded to the club's English Premier League defeat against Watford by giving his players a two-day break from training, according to reports.
Arsenal's shock 2-1 loss at Emirates Stadium on Tuesday evening left it on the outside looking in at the Premier League title race, nine points behind league leader Chelsea.
But rather than call his players in for extra training, Wenger has allowed his first-team squad a period of relaxation, according to The Times.
Arsenal faces a pivotal game against Chelsea at Stamford Bridge on Saturday, with a second defeat in the space of a week realistically ending any hopes it might retain of overhauling Antonio Conte's club. Chelsea would lead Arsenal by 12 points with 14 games of the season remaining.
Chelsea, meanwhile, is reported to have trained every day this week.