Arsonist Sentenced for Burning Catholic, Methodist, Baptist Churches
During his sentencing, a convicted arsonist told a federal court that he intentionally set fire to four different churches in 2019 due to their "religious character."
Alan Douglas Fox, 29, of Nashville, Tennessee, was sentenced to seven years behind bars on Wednesday after previously pleading guilty on all counts related to the arsons. Fox was charged with the crimes last August, a statement from the U.S. Department of Justice (DOJ) said.
Fox was sentenced to an additional three years of supervised release. He originally faced up to 20 years in prison for each fire.
Information about the fires was allegedly obtained by court documents, as well as during the plea agreement during which Fox admitted to the crimes.
During the slate of attacks, Fox intentionally set ablaze four Nashville-area churches spread out over a 10-mile area: The Crievewood United Methodist Church, the Crievewood Baptist Church, the Saint Ignatius of Antioch Catholic Church and the Priest Lake Community Baptist Church. All arsons took place within a 10-day period in June 2019, according to the DOJ.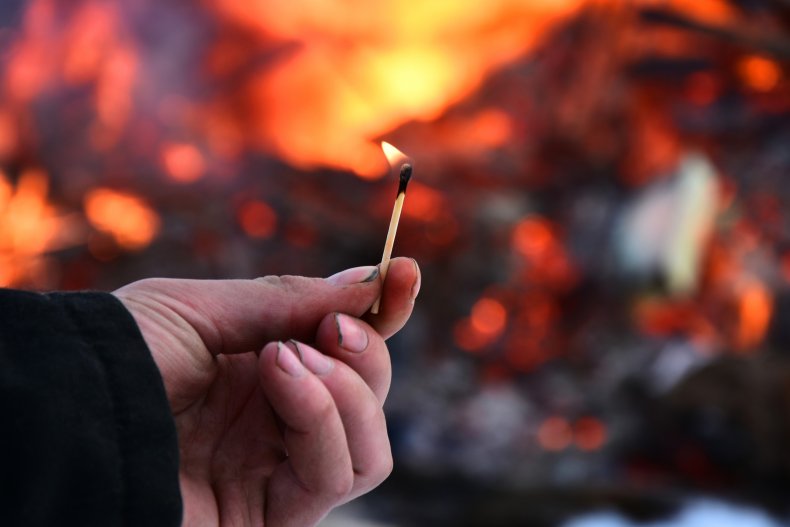 In addition to using fire, Fox also faced charges for using a firearm during one of the attacks. This included the use of a handgun during the blaze at the Crievewood Baptist Church, which Fox used to break into the house of worship and "facilitate the arson."
None of the churches burned completely to the ground during the attacks; however, all sustained what the DOJ described as "significant damage."
During the proceedings, Fox admitted that he lit the buildings on fire due to "the religious character of the four churches," according to court documents. He reportedly added that he was not prejudiced against any one religion, but just hated religion in general.
An investigation into the arsons was conducted by the the Metropolitan Nashville Police Department and the Nashville Fire Department. These agencies were also assisted in the investigation by the Federal Bureau of Investigation (FBI) and Tennessee state authorities.
"This defendant has now been held accountable for his dangerous arson spree that caused damage to a Catholic church, a Methodist church and two Baptist churches, all pillars of the Nashville community," said Assistant Attorney General Kristen Clarke of the DOJ's Civil Rights Division, which led the prosecuting team. "Attacks on houses of worship are attacks on people of faith that undermine the fundamental right to practice one's religion free from fear or violence."
"The Civil Rights Division will continue to vigorously enforce federal laws that protect all houses of worship, regardless of denomination," Clarke added.
An employee with the Crievewood Baptist Church, who attended Fox's sentencing hearing, told Newsweek, "We're praying for Alan and we're grateful for a just outcome in the case. We're hoping that he gets the help he needs in prison."
Newsweek has also reached out to the other three churches involved in the fires for comment.