An arsonist accidentally engulfed himself in flames while trying to burn down a synagogue in the UK.
On Friday, Tristan Morgan, 52, pleaded guilty to arson and terrorism charges at London's Old Bailey.
Footage from the temple's security camera shows Morgan using a small axe to break a window at the synagogue on July 21, 2018, then pouring a liquid inside. But when he threw burning paper at the mixture, Morgan was swallowed by a sudden blast of fire coming from the synagogue. The explosion blew off his hat, singed his hair and left him with burns on his hands and forehead.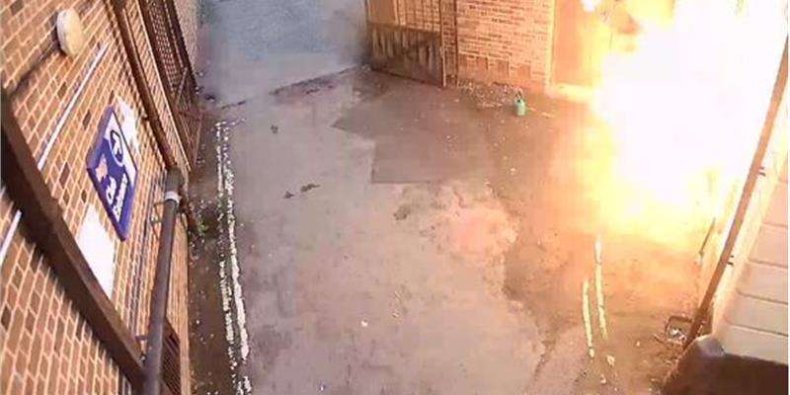 Witnesses claimed Morgan was laughing and holding a gas can as he got into his car, parked a few feet away. When he was arrested, he reportedly still smelled of gasoline and told police, "Please tell me that synagogue is burning to the ground if not, it's poor preparation."
Told Morgan was having a psychotic episode at the time of the attack, the court remanded him to a psychiatric hospital, as per the UK's Mental Health Act.
"The footage, which was played in open court, shows the level of planning, determination and intent by Morgan, whom the wider evidence clearly showed held abhorrent extreme right-wing, anti-Semitic and white supremacist views," said Police Superintendent Matt Lawler in a statement. "Morgan is clearly very unwell and following multiple detailed medical assessments it is clear that a hospital order is appropriate."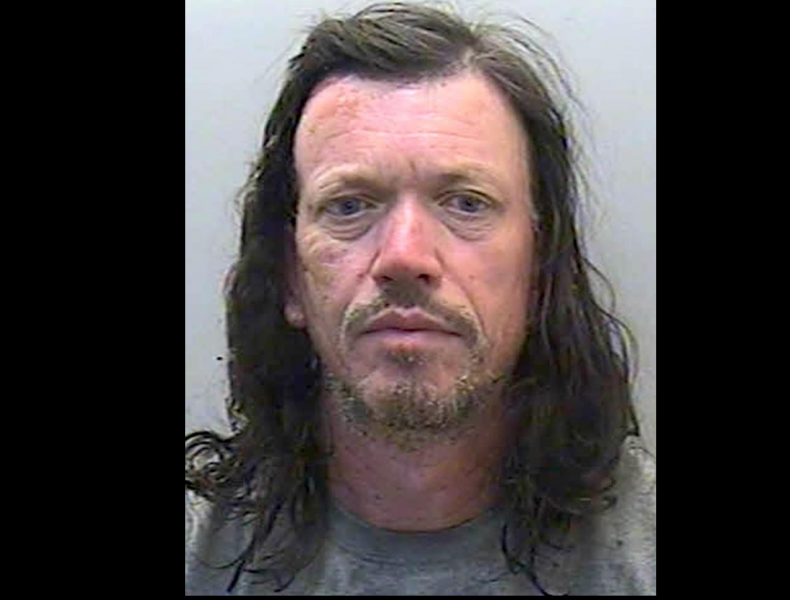 Prosecutors say Morgan harbored "deep-rooted anti-Semitic belief, embodied in a desire to do harm to the Jewish community and an obsession with abhorrent anti-Semitic material." Morgan also admitted to owning a white supremacist handbook and publishing a racist song, "White Man," on Soundcloud.
His attack occurred during the Jewish holiday of Tisha B'Av, a fast day that commemorates the destruction of the Second Temple.
No one was in the synagogue at the time of the fire, but the damages totaled more than $29,000. "It is only by sheer chance that the Synagogue was empty and indeed that Morgan himself sustained only minor burns," said Lawler.
Completed by architect Stephen Emanuel in 1763, Exeter Synagogue is the third oldest Jewish temple in the UK. It was originally built as a Sephardic temple for Dutch Jews trading in the area.
"We sincerely thank the local police for their brilliant response and for their thorough investigation and support since the traumatic events of last year," said synagogue president Richard Halsey.
"In particular we wish to highlight how the community of Exeter has come together to demonstrate the genuine positivity in our city. We live in a wonderful place that has demonstrated tolerance and support for each other at times of need, and the whole Jewish community sincerely appreciates the support we have had from all faiths here in Exeter."
Halsey indicated services were resumed in October 2018 and a rededication ceremony was held this April: "We are now back in our home, and it is as special as it has always been."
Research indicates bias attacks, and specifically anti-Semitic hate crimes, are on the rise in the UK: The Community Security Trust, a nonprofit tracking hate crimes found there were 1,652 incidents in 2018, the highest number since it began recording data in 1984.

In May, the Equality and Human Rights commission launched an investigation into anti-Semitism within the Labour Party, including whether members had harassed, discriminated against or victimized people because they are Jewish.