Exhibit at Bronx Museum Explores the Influence of HIV/AIDS on American Art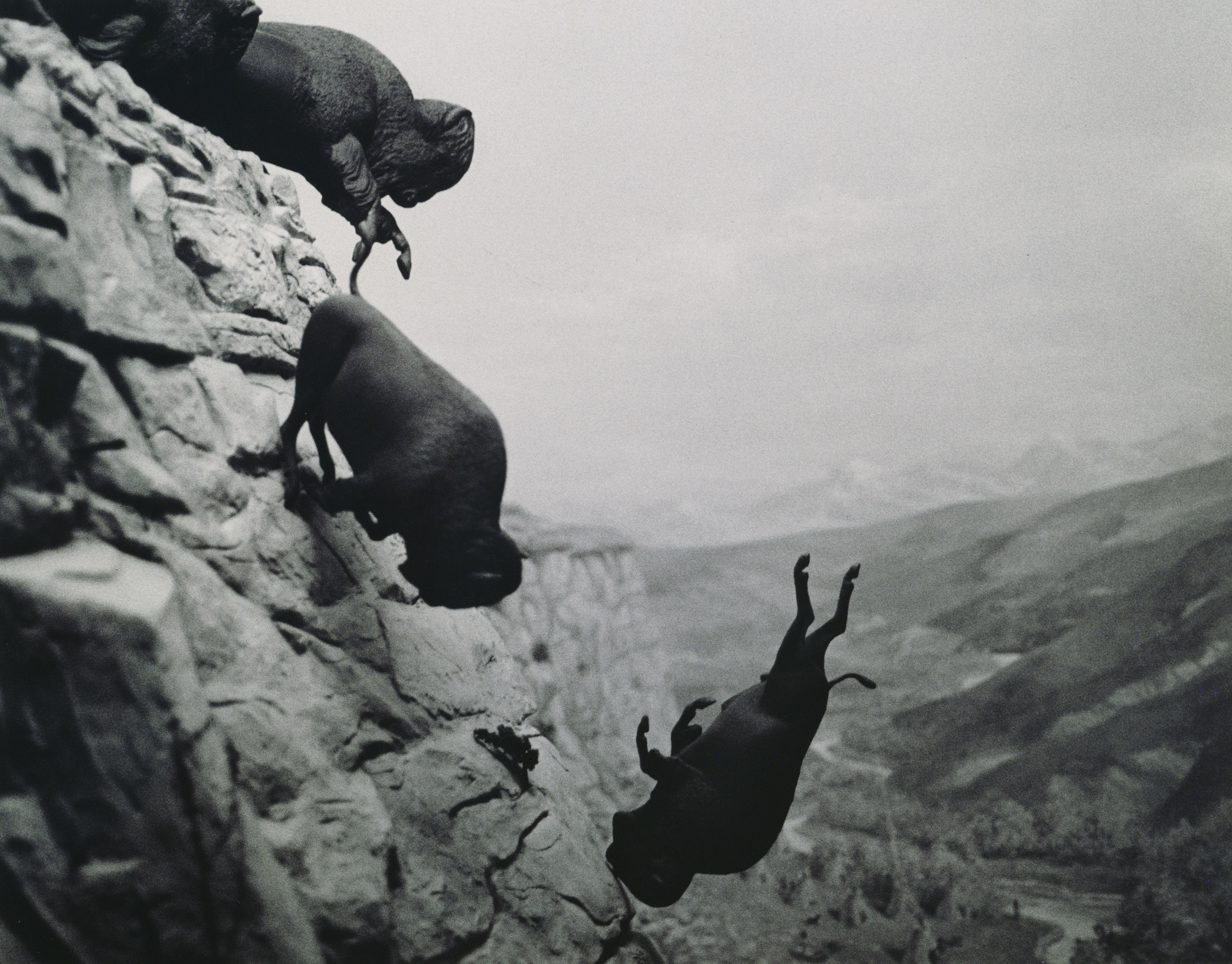 The curators of "Art AIDS America" want to bring discussions of the epidemic into the present, and into bright and shiny museum spaces they say don't normally rush to embrace topics such as death, disease and sexuality. They are trying to make the multitude and diversity of art about HIV/AIDS visible and to remind visitors that the disease had, and continues to have, a profound influence on American society and culture.
The traveling exhibition, originally co-curated by Rock Hushka and Jonathan David Katz for the Tacoma Art Museum in Washington, recently made a stop at Kennesaw State University's Zuckerman Museum of Art near Atlanta and opened to the public Wednesday at the Bronx Museum of the Arts. It will be on display in New York through September 25, and will open at Chicago's newly built Alphawood Gallery on World AIDS Day in December.
For Katz, director of the Visual Studies Doctoral Program at the University at Buffalo, the exhibit is an opportunity to rectify what he considers a failure of the art world—museums, galleries, collectors and art publications—to engage with the subject when the crisis was at a high point and to examine the influence of the AIDS epidemic on American art.
"'Art AIDS America' aims to abolish the silence about the pervasive presence of HIV/AIDS in American art," reads the first line of the exhibit description, printed high on a white wall in the lobby of the Bronx Museum. "For too long, we have considered art about AIDS as a tragic, closed chapter in the history of American art. This exhibition demonstrates the deep and continued impact of the AIDS crisis."
Roughly 10 years in the making, Katz considers it a chance to ask "why so much art about AIDS doesn't look like art about AIDS," he tells Newsweek. This question reflects a striking feature of a show that contains more than 125 works. The photographs, paintings, prints, sculptures, videos and mixed-media pieces represent a huge range of ways HIV/AIDS can figure into visual art, from literal to abstract, from explicit to interpreted.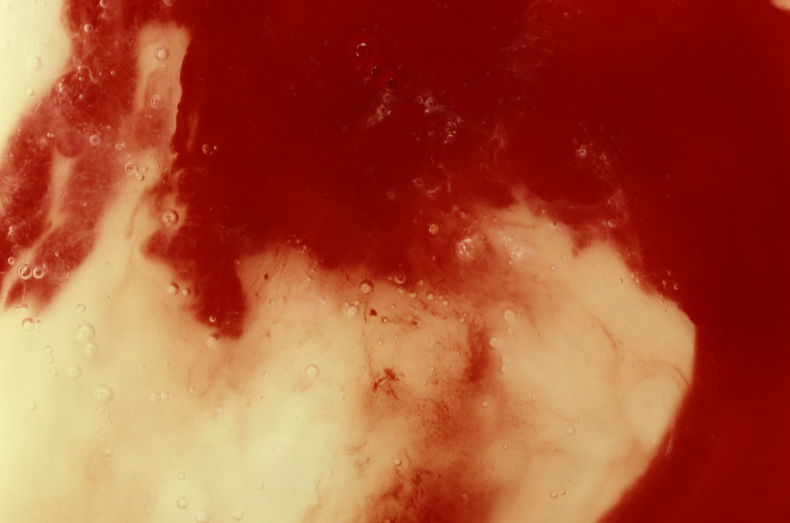 Diverse artwork
Some of the works document the outward manifestations of HIV/AIDS—such as a trio of self-portraits by Mark Morrisroe showing the artist's gaunt body slouched against a wall or on a bed, or holding an IV pole with a hospital gown hanging open around his shoulders. There is Judy Chicago's Homosexual Holocaust, Study for Pink Triangle Torture, which incorporates the Nazi symbol for gay men in concentration camps, scenes of agony and mutual support and textbook illustrations of Kaposi's sarcoma. In Martin Wong's painting, Iglesia Pentecostal Mansion de Luz, a storefront church is shuttered with gates and padlocks.
The last work Keith Haring finished before his death, "Altar Piece," is a triptych made of bronze with white gold-leaf patina, showing a mother holding a baby and crying oversized tears that fall onto a crowd of Haring's iconic cartoon-like figures. Adam Rolston's 1991 Trojan Boxes is a stack of cardboard boxes, reminiscent of Andy Warhol's Brillo Boxes, but the description of the latex condoms is slightly tweaked to read, "For your protection during anal and vaginal intercourse," rather than only the latter.
Just a few steps from the stack of Trojan boxes is a vitrine full of objects from Visual AIDS, a New York-based organization that supports HIV-positive artists and uses art to fight AIDS. The display includes a tote bag, stickers, pins, broadsides and "trading cards," which the organization packages as safer sex kits with condoms and lube. Visual AIDS commissions artists to design such items, both creative and practical, to serve as AIDS awareness materials.
"Art AIDS America" is certainly not the first exhibit to feature art related to AIDS. Visual AIDS has put on several shows throughout the years, including its 2013 anniversary exhibit at La MaMa Galleria, "NOT OVER: 25 Years of Visual AIDS." The Whitney Museum's "I, You, We" that same year also included a room of AIDS-related art, while "ACT UP New York: Activism, Art, and the AIDS Crisis, 1987–1993" went on view at Harvard's Carpenter Center for the Visual Arts in 2009. As early as 1991, the traveling exhibit "From Media to Metaphor: Art About AIDS" featured work from 35 artists and collaboratives. But Katz believes this the "first large, comprehensive traveling exhibition at major museums."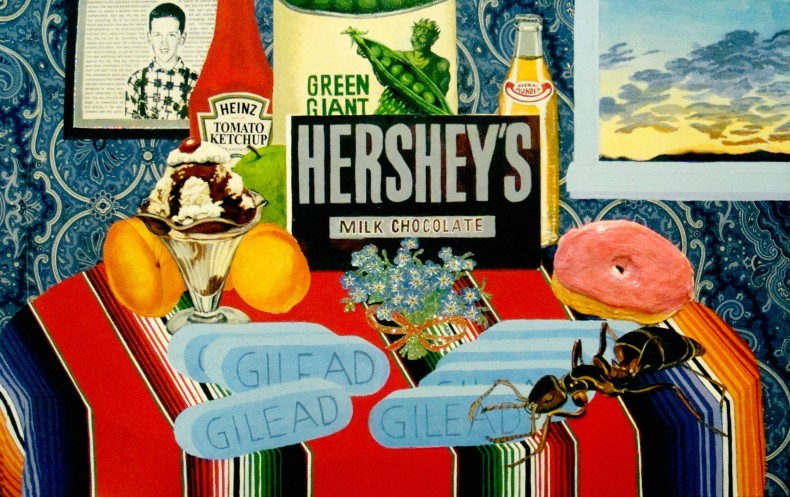 The exhibit has garnered both praise and criticism, the latter sometimes coming from starkly different directions. The Seattle Times called the Tacoma version "a moving new show," and the alt-weekly The Stranger called it "an epic and a national treasure" and a "masterpiece," albeit "messy" and "not perfect." But it also spurred protest and intense criticism in Seattle over how few black artists were included, especially considering the fact that "African-Americans continue to experience the greatest burden of HIV compared to other races and ethnicities," according to the Centers for Disease Control and Prevention. Subsequent presentations have featured additional black artists. In Georgia, The Atlanta Journal-Constitution called the show "a powerful, harrowing survey," while three state legislators hurled insults at it. State Rep. Earl Ehrhart (R-Powder Springs) said, for example, that "a fully loaded porta-potty would be better artistic expression," and State Sen. Lindsey Tippins (R-Marietta) called the art "trash."
Overtly political works to chilling metaphors
This Bronx Museum iteration of "Art AIDS America" designates four loose categories through which visitors can understand the many types of art: Body, Spirit, Activism and Camouflage. They are a nod to the disease's physical, emotional and spiritual effects on those diagnosed; on friends, family and lovers of those living with HIV/AIDS or on those who have simply had to navigate the world and the possibility of infection.
Activism and Camouflage denote works that are overtly political—like the Gran Fury collective's famous 1987 New Museum installation "Let the Record Show…" which is re-created in the exhibition with the same pink triangle and the words "Silence = Death" in neon—and on the opposite end of the spectrum, works in which artists "bury references to AIDS or sexuality so thoroughly that they often claimed that their work had no personal or expressive meanings at all," according to the wall text.
In Untitled (Buffalo), for example, David Wojnarowicz photographed a diorama of buffalo being herded off a cliff. On the surface, it's not about AIDS. But for the artist, who died from AIDS in 1992, the image "served as a chilling metaphor of the politics of AIDS in the U.S. in the late 1980s" and as an expression of "his rage, desperation and helplessness," the label explains. At the Bronx Museum, the photograph can be found in a hallway just beyond the exhibit's second gallery, through a sparkling curtain of blue, silver and clear beads. Felix Gonzalez-Torres's "Untitled" (Water) is even more opaque in its connection to AIDS, though the label offers the idea of purifying and cleansing water. Katz further suggests that the water is conjured in contrast to AIDS, which is "associated with that which was diseased and dirty."
"This kind of work which pretends to be apolitical and unexpressive but is in fact deeply political and deeply expressive," Katz says, is "what AIDS gave American art."
The distinctions between the four categories are not rigid, says Sergio Bessa, Bronx Museum director of curatorial and education programs. "You see a little bit of spirit on this side and see a little bit of body there and you see a little bit of activism there," he tells Newsweek, gesturing around the galleries. He points to one example, Daniel Goldstein's Icarian I Incline, which resembles the Shroud of Turin, but which the artist made from the leather coverings of workout benches he bought when a gym in San Francisco's Castro District closed. The material had been soaked with the sweat of thousands of men, for whom the gym became a community as many of their ranks fell to the disease.
Next to the "shroud" is a more recent work by an artist from a younger generation. Pacifico Silano's 2012 Pages of a "Blueboy Magazine" is a grid of 100 faces of men taken from issues of the gay porn magazine from the '70s and '80s.
"People from my generation, we all carry this kind of very mournful baggage," says Bessa, who emigrated from Brazil in 1988. "I see this piece in here that is 100 faces of gay men," he adds and "you think, how many of those guys survived?"
An even younger artist included in the show, Kia Labeija, was born HIV positive and lost her mother to the disease. Her work often addresses her own experiences coping with the virus, like "24," a trio of photos from 2014 in which she "celebrates coming to terms with the disease and her new-found role as advocate and spokesperson for AIDS awareness," the label reads.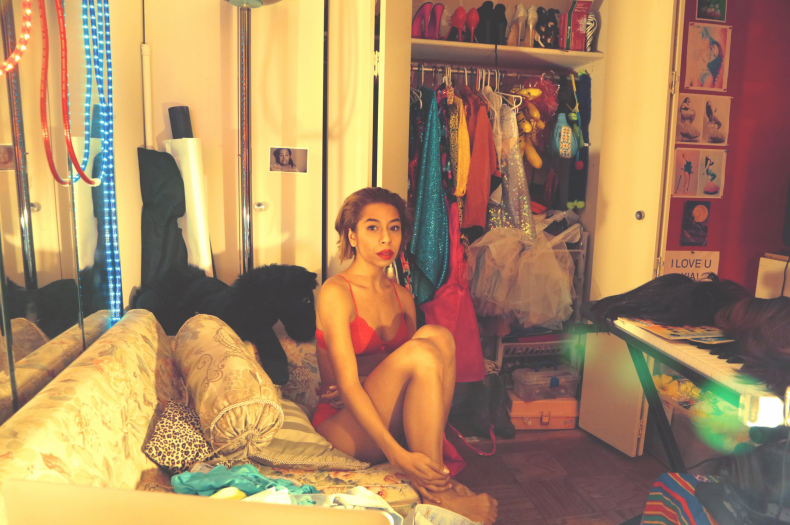 'I survived'
These works help remind visitors that, as the mission statement of Visual AIDS emphasizes, "AIDS is not over." More than 1.2 million people in the U.S. today live with HIV, with roughly 44,000 new diagnoses in 2014. That same year, nearly 21,000 people were diagnosed with AIDS.
"I want people to feel that it's okay to mourn all the people we lost," says Hushka, chief curator of the Tacoma Art Museum. At the same time, "I want people to think about why HIV continues to ravage the country and in particular communities of color," which along with men who have sex with men of all races, are disproportionately affected. There's an "unfortunate and sort of damning set of factors exacerbating the AIDS crisis," he says, pointing to access to medical care and medicine, income disparity, housing, racism. "We have to figure out a way to talk about these issues [and the] museum exhibition can be one small part of that effort."
One of the first works visitors see when they enter one of two large rooms dedicated to the show at the Bronx Museum is Deborah Kass's Still Here. The canvas, painted with vertical stripes in white, green, yellow and what looks like pink-and-white tie-dye, boasts in block letters, "STILL HERE." It's another work that isn't explicitly or necessarily about AIDS, but in the context of the exhibit, the words echo around the galleries.
"There is this double meaning," says Bessa. He is thinking of borrowing the title for a panel in September, one of several public programs the museum is planning to engage with the Bronx community, which was hit hard by the AIDS epidemic. As he sees it, the "message is that it's still here, the virus is still here. But also that I am still here, I survived."