Art and the Brain: Museum Near Boston Hires Neuroscientist to Transform Visitors' Experience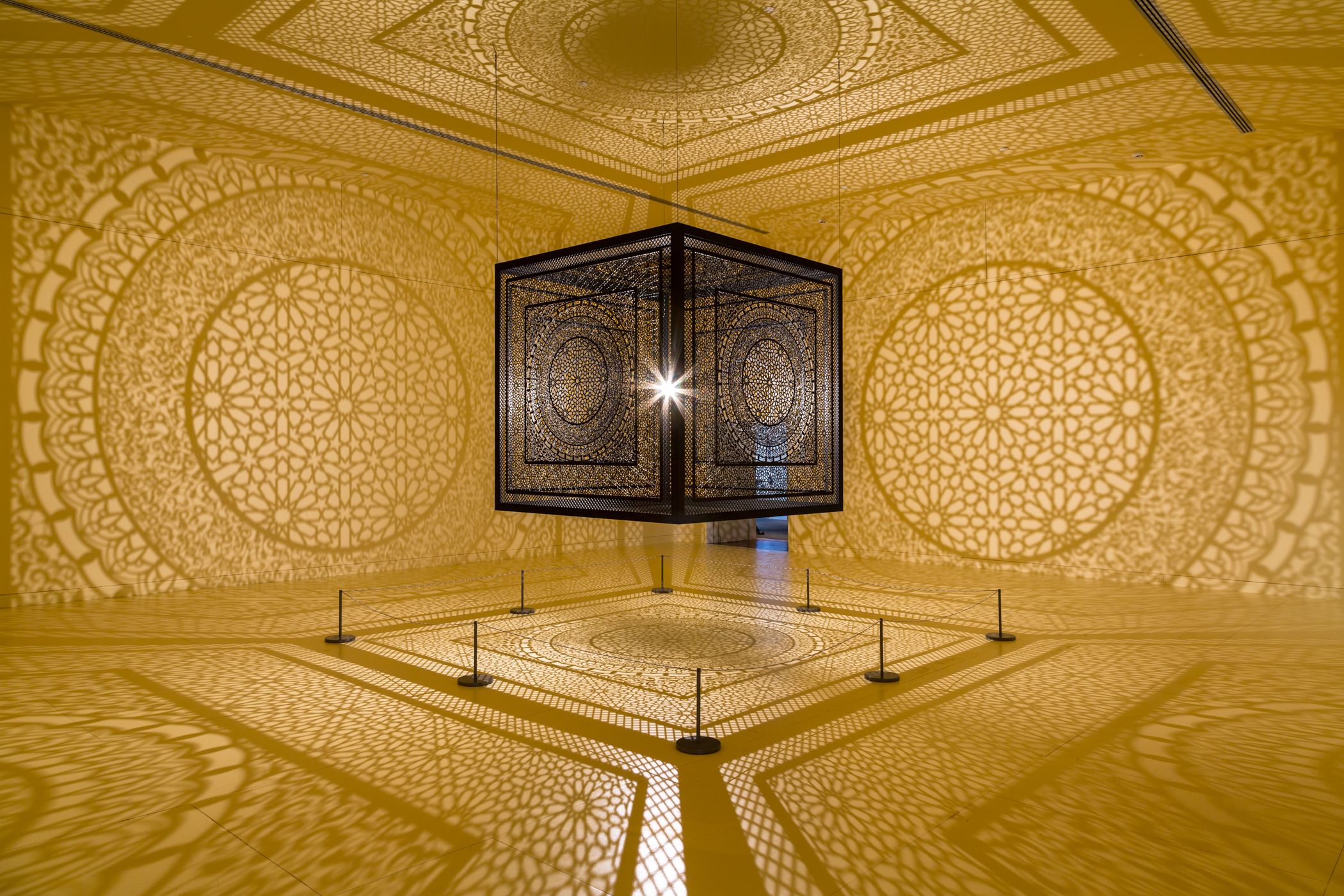 The smell of cinnamon, cloves and peppercorns greeted visitors at the entrance to an exhibition last year at the Peabody Essex Museum (PEM) in Salem, Massachusetts. Large jars filled with the spices acted as the prologue to "Asia in Amsterdam: The Culture of Luxury in the Golden Age," conjuring the vibrant city in its 17th-century glory, when the Dutch East India Co. was importing exotic goods from Asia and inspiring artists to make iconic works we now associate with that time and place.
The seasonings not only provided an aromatic introduction but were intended to set the stage and create a multi-sensory experience around the exhibit. Along with tactile stations, spoken narratives and infographics, the piquant component was one of the museum's early attempts to incorporate ideas from brain science into its work.
Last week, the PEM announced the appointment of Tedi Asher as its full-time neuroscience researcher for the next year, the first-ever such position at an art museum. The news came two months after the PEM announced a grant from the Barr Foundation, a private foundation with a regional focus that seeks to elevate the arts and creative expression. The grant will help the PEM develop its neuroscience initiative.
"I suffer from intense curiosity that takes me over quite a broad spectrum of interests, including a long-standing interest in neuroscience," says Dan Monroe, the PEM's executive director and CEO, who has done extensive reading on the brain.
"One day, this very, very simple thought struck me that all art museums create art experiences—that's what an exhibition is, that's what programs are—and all of our experiences are created in our brains," he explains. "Obviously, there's a world out there, but we're taking in information from that world, and then it's interpreted and processed.
"If you're actually committed to trying to create experiences of art that are as compelling and meaningful and as rich as possible, it would be a good idea to better understand how brains work," Monroe continues. "It's such a basic obvious idea, I'm astounded that it never struck me before."
The thought fits neatly with the PEM's mission, which Monroe says is "to create experiences of art and culture and creative expression that transform people's lives by, among other things, helping expand and enrich their perspectives of the world and themselves."
Of late, the museum's innovation attempts have focused on incorporating research on how the brain works into the way it designs and explains its exhibits. "Asia in Amsterdam" was one such effort. Soon afterward, the PEM incorporated dancers into its "Rodin: Transforming Sculpture" exhibit. "Shoes: Pleasure and Pain," which ran through mid-March, "featured smaller zones to focus the mind, slow visitors down and enhance the sense of exploration and discovery in the galleries," the museum writes.
The catalog for a forthcoming exhibition titled "'It's Alive!' Classic Horror and Sci-Fi Art From the Kirk Hammett Collection," opening August 12, includes an essay by neuroscientist Joseph LeDoux, who runs a lab on memory and emotion at New York University.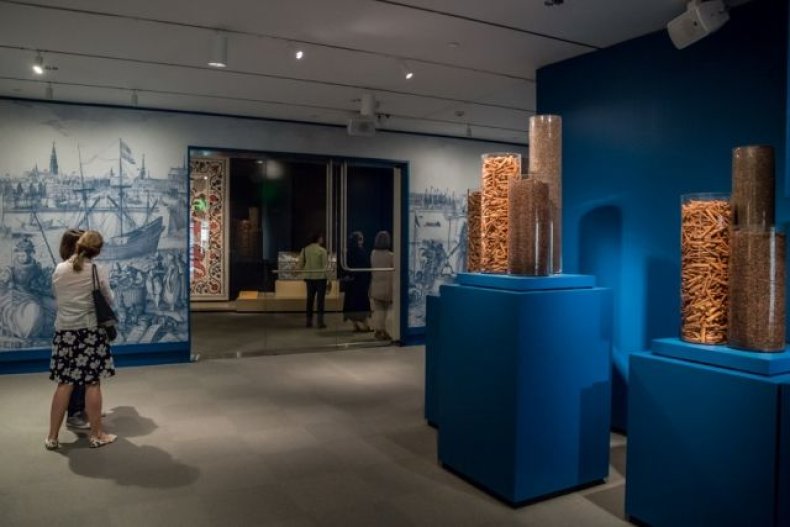 Now Asher, who recently earned her doctorate from Harvard Medical School's Biological and Biomedical Sciences Program, joins the effort. She wrote her thesis on how a certain population of neurons that releases the neurotransmitter serotonin influences aggression in male mice. But her work in the near future will have her thinking more about how humans experience and interact with art. She's not an artist herself but grew up in a family full of them, and since she lived in the Washington, D.C., area, she spent a lot of time visiting the Smithsonian museums as a kid.
"I was looking for positions that would allow me to help others to understand and learn about science in a way that would allow me to be creative," she says. Asher adds that she has "spent a long time thinking about and trying to understand, particularly, emotional experience," which is what drew her to the PEM. "I wanted to step away from bench science, from actually doing the research, in order to re-engage on a more personal level with that human experience and to find some way to apply my knowledge and skills in the realm of science to individuals' experiences in the world."
As part of her new role, she'll comb through neuroscience literature to identify findings that might be applicable in the museum setting and summarize it for curators and staff who may not be inclined to read scientific papers. Monroe hopes the museum can put together a publication of these insights from the field that can serve the PEM as well as other institutions. In the meantime, Asher will also work closely with various teams as they plan for future exhibits and installations, including an expansion of the museum. Asher, Monroe and other PEM team members will also consult with a neuroscience advisory group.
Neuroscience ideas can inform the arts in different ways, Asher says. She's mulling over what she calls "bottom-up" approaches, based on the structures and functions of biological systems, as well as "top-down" avenues focusing more on cognitive and emotional processes that influence experiences and decision-making. For example, she says, "if you're looking at a painting, you might be struck by contrasting color or shading," and at the same time by "your own personal past experiences and what associations that causes you to have with what's depicted in the painting."
One study Asher has recently been turning over has to do with attention systems, an area rife with implications for the arts. Based on a finding that there is a cost to switching between tasks, it showed that you can counteract that cost by giving participants more preparatory time in between tasks. She has yet to discuss with her new colleagues how to apply this particular research, but it could help with design.
"As you make your way between exhibitions," Asher says, it's important to consider "what are the important factors to be thinking about in terms of giving your visitors the opportunity to rest and digest and get ready for the next encounter."
Another study had participants listen to music while an fMRI scanner showed that brain activity dramatically increased during rests in the composition, firing with the expectation of what would come next. The same concept applies to the visual system, Asher says, so a museum might want to offer visitors a "visual palate cleanser" and "space to decompress" to help them savor an upcoming piece of art.
One of the most common mistakes museums and galleries make, she adds, is to hang a lot of paintings close together on a wall, which "decreases the impact that each individual work makes on its own" through a "sensory suppression effect." Looking back at the museum's use of smell and touch in "Asia in Amsterdam" long before her arrival, Asher explains that there's a wealth of evidence to support the notion that the more senses or methods people can use to learn or process information, the better it will be retained.
The PEM's neuroscience initiative comes at a time when arts organizations are looking to engage younger and broader audiences. A 2015 report from the National Endowment for the Arts, one of the government agencies President Donald Trump wanted to eliminate under his first budget proposal, found that museum and gallery attendance had declined significantly between 2002 and 2012 for all demographic groups except Americans 75 and over. In 2002, 26.5 percent of adults had visited a museum or gallery within the last 12 months, but by 2012 attendance dropped to 21 percent.
"There are cultural dynamics at work today," Monroe says, that "demand that institutions of all kinds change much more quickly than in past to maintain relevancy."
The PEM is not the first example of interaction between the arts and neuroscience. A 2014 exhibition at London's National Gallery, "Making Color," featured an experiment that the museum said was "designed to demonstrate how we perceive and register color, and to show that the eye and brain respond to color in unexpected ways."
Stanford University has held several "Music and the Brain" symposia. And David Byrne, best known as the lead singer and songwriter for the Talking Heads, and his collaborator Mala Gaonkar put up four cognitive neuroscience experiments as installations in "The Institute Presents: Neurosociety," an exhibit at the Menlo Park, California, branch of Pace Gallery. But the PEM's initiative stands out in its longer-term, behind-the-scenes use of the field to improve arts experiences that aren't necessarily about the brain.
"Art is fundamental to our identity as human beings. We've been creating art as a species for at least the last 70,000 years," says Monroe, who wants to ensure that "the experience of art is [as] gratifying, relevant, meaningful and impactful as it can be."
"It isn't that neuroscience is only answer by any means but it provides a whole new approach," Monroe says. "Art museums have unprecedented opportunities to become even more meaningful than they have been in the past. But what that's going to require is, of course, giving up some old ideas." That, and embracing some new ones.