Trump Is a Con Man With a Bad Case of Impostor Syndrome, 'The Art of the Deal' Ghostwriter Says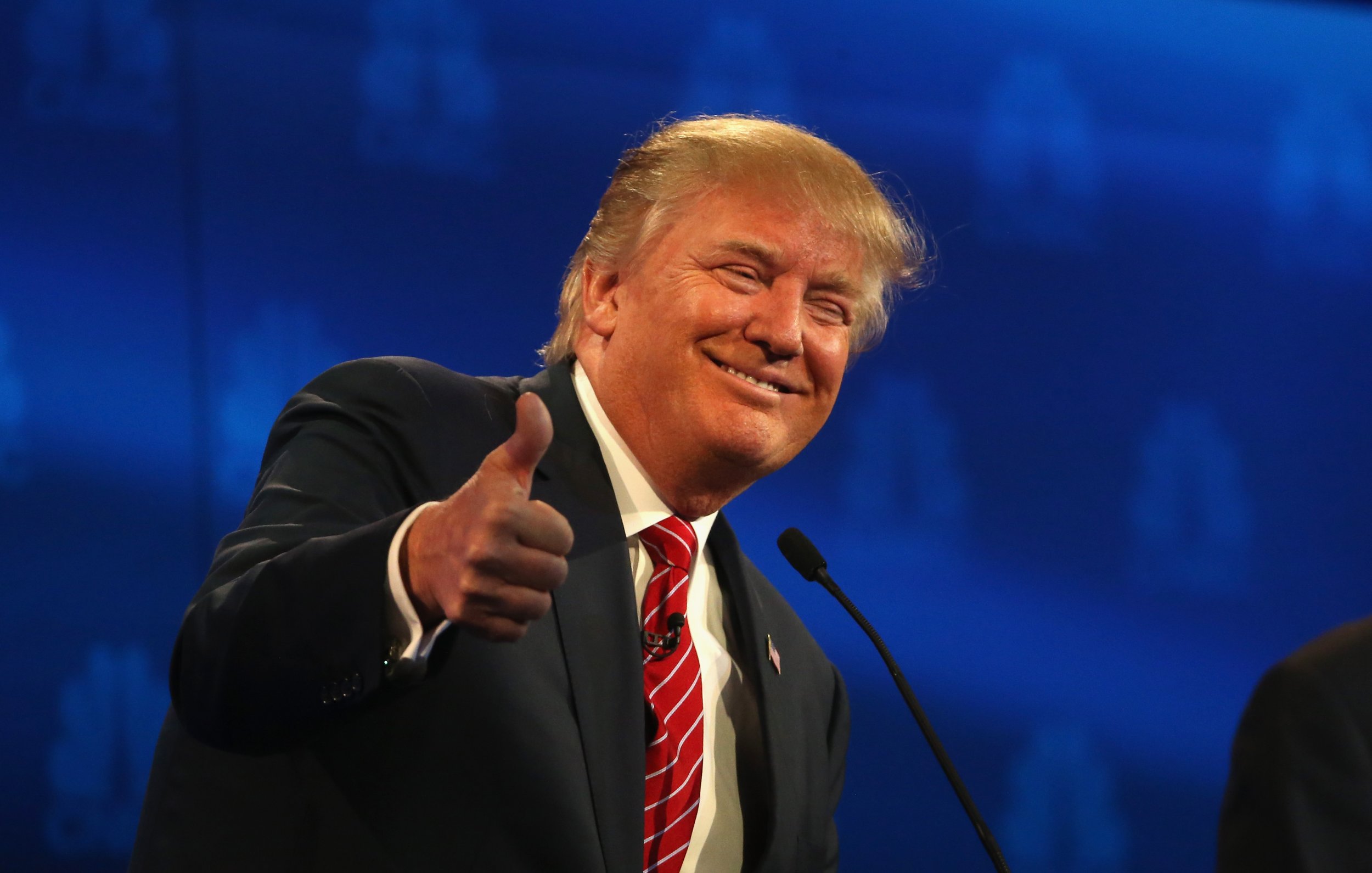 President Donald Trump knows he's a con man and can't handle criticism, according to the ghostwriter of his 1987 book The Art of the Deal. That's why the president is probably going to end up talking more about the losses the Republican Party suffered on Tuesday, he said, and about feeling frustrated with the investigation into whether his campaign colluded with Russia to engineer his victory.
"He's a person whose focus is very, very narrow, and what he's always looking at is in a mirror, and he's deciding whether or not what the near mirror is reflecting back at him is positive or negative," the writer, Tony Schwartz, said on The Beat on Wednesday. "And if it's negative, then his counterpunching aggressiveness comes in."
Despite being abroad in Asia, Trump made time on Tuesday to comment on the gubernatorial election results out of Virginia, where Democrat Ralph Northam beat Republican Ed Gillespie. Trump had initially endorsed Gillespie but immediately distanced himself after the loss. The president also referenced that several Democrats won their races in states like New Jersey and Florida, tweeting that the GOP "will continue to win, even bigger than before!"
Schwartz, who spent more than a year shadowing Trump in the '80s while doing research for the best-selling book, said the tycoon's tweet was probably just the beginning. He was insulated from the election results while overseas, but he'll likely blow up when he returns to the U.S.
"He has [one of] the most profound cases of impostor syndrome that has ever existed," Schwartz said. "He's like a black hole…who could get more accolades and more positive feedback than somebody who is president? And yet it's still not enough."
The Beat host Ari Melber also brought up how Trump's conduct could be linked to a passage from The Art of the Deal. In it, Trump says: "You can't con people, at least not for long…if you don't deliver the goods, people will eventually catch on." Schwartz added that Trump "knows himself to be" a con man, so he gets antsy.
Just look at his reaction to the Russia probe, which picked up last week when special counsel Robert Mueller indicted two former Trump campaign aides. Schwartz said Trump is in a "rage," even though the president told The New York Timeshe's "actually not angry at anybody."
Schwartz has made a habit of offering inflammatory descriptions of Trump, so his Wednesday comments should be taken with a grain of metaphorical salt. Now the chief executive officer of the Energy Project, Schwartz has repeatedly gone on TV and Twitter to say the president is "remarkably ignorant about nearly everything," "sending our nation into chaos" and "deeply disturbed."
Schwartz has also suggested Trump will resign, something only one president, Richard Nixon, has ever done.