Art of the Deal: Trump Won't Scrap Iran Nuclear Agreement—For Now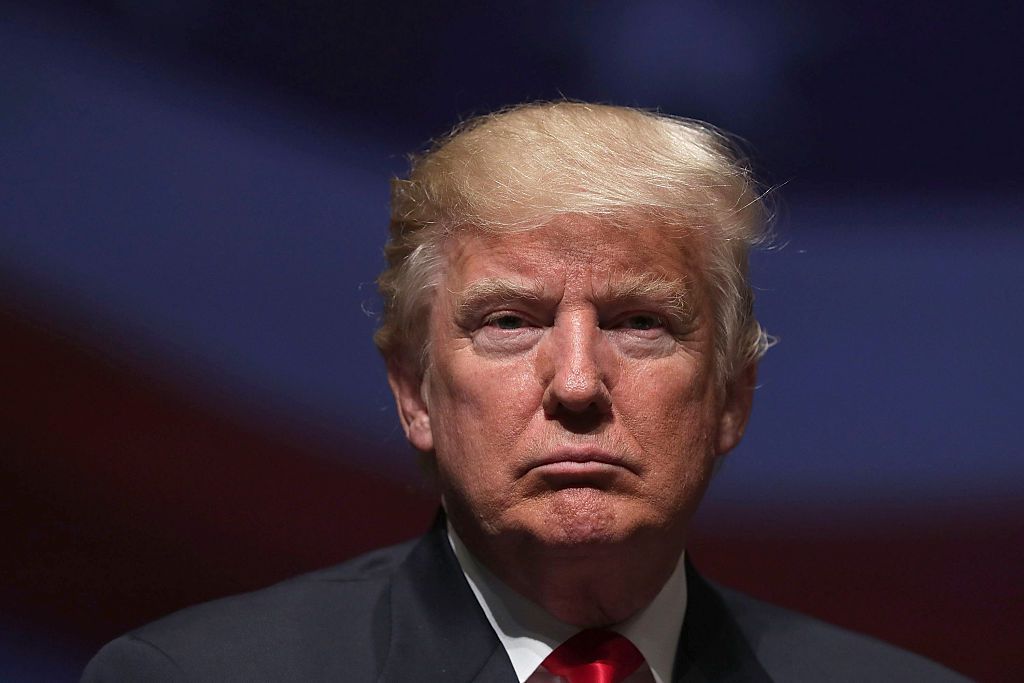 For two years, President Donald Trump has called the Iran nuclear deal the worst agreement ever. Now, as the deadline for remaining in the accord looms, Trump administration sources say the president decided that the United States will stay in it—but will announce as early as next week that Tehran is not abiding by the terms of the deal and try and re-negotiate them. This process is known as de-certification.
The sources asked for anonymity because they weren't authorized to discuss the details of Trump's decision.
Scrapping the deal entirely would require the United States to re-impose nuclear sanctions on Iran. And "for now," a source says, Washington will not do that. Republicans in Congress have been eager to bring back sanctions lifted after the deal was signed in 2015, but Trump will ask them to hold off, and Congress will likely do so.
Related: Nuclear crisis or art of the deal?
The president's key foreign policy advisers—national security adviser H.R. McMaster, Defense Secretary James Mattis and Secretary of State Rex Tillerson—presented Trump with a united front on the decision in September. On Monday, Mattis said publicly for the first time in congressional testimony that he believed it was in the U.S. interest to remain a part of the accord.
Going forward, Trump needs to persuade European signatories to the deal—France Germany and the U.K.—to join Washington in seeking tougher terms, including getting rid of the so-called sunset provisions that critics say gives Tehran a pathway to nuclear weapons in 10 to 15 years. Mark Dubowitz, chief executive officer of the Foundation for the Defense of Democracies, a foreign policy think tank, argued recently that Trump should insist on conditions making the current restrictions on Iran's nuclear program permanent.
The same, he said, goes for testing advanced centrifuges, nuclear-capable ballistic missiles and buying and transferring conventional weaponry. Dubowitz and other critics of the deal also believe that Trump should insist on U.N. weapons inspectors getting unfettered access to Iranian military sites where U.S. intelligence agencies believe Tehran has conducted work on its nuclear program.
Trump's advisers agree with most, if not all, of Dubowitz's points. But Washington's European partners might not be so eager to renegotiate the agreement and insist on tougher terms. The U.K. and Germany have said they think the accord is working well enough and should be maintained. French President Emmanuel Macron, however, has said he is open to revisiting the sunset provisions, and he agrees broadly with Mattis and McMaster that Iran's malign behavior in the Middle East and Africa—which has only intensified since the agreement went into effect—needs to be confronted more forcefully
Tehran has already rejected any talk of renegotiating the terms of the deal. Iranian President Hassan Rouhani told the U.N. General Assembly in September that "it will be a great pity if this agreement were destroyed by rogue newcomers to the world of politics," in a clear reference to Trump. He then added, "Iran will not be the first country to violate the agreement, but it will respond decisively and resolutely to its violation by any party." How Tehran will react to the administration's decision once it's announced is unclear.
Senator Tom Cotton, a Republican from Arkansas, who had dinner with Trump on Monday night, has urged the president to call Tehran's bluff. He's an influential critic of the Iran deal and believes that decertifying it and then holding out the prospect of renewed sanctions—but not imposing them immediately—gives the administration "leverage," and would eventually bring Tehran back to the table.
Supporters of the status quo, including many former Obama administration officials, believe Iran could leave the deal in response and race toward a nuclear breakout.
We'll soon find out who's right.