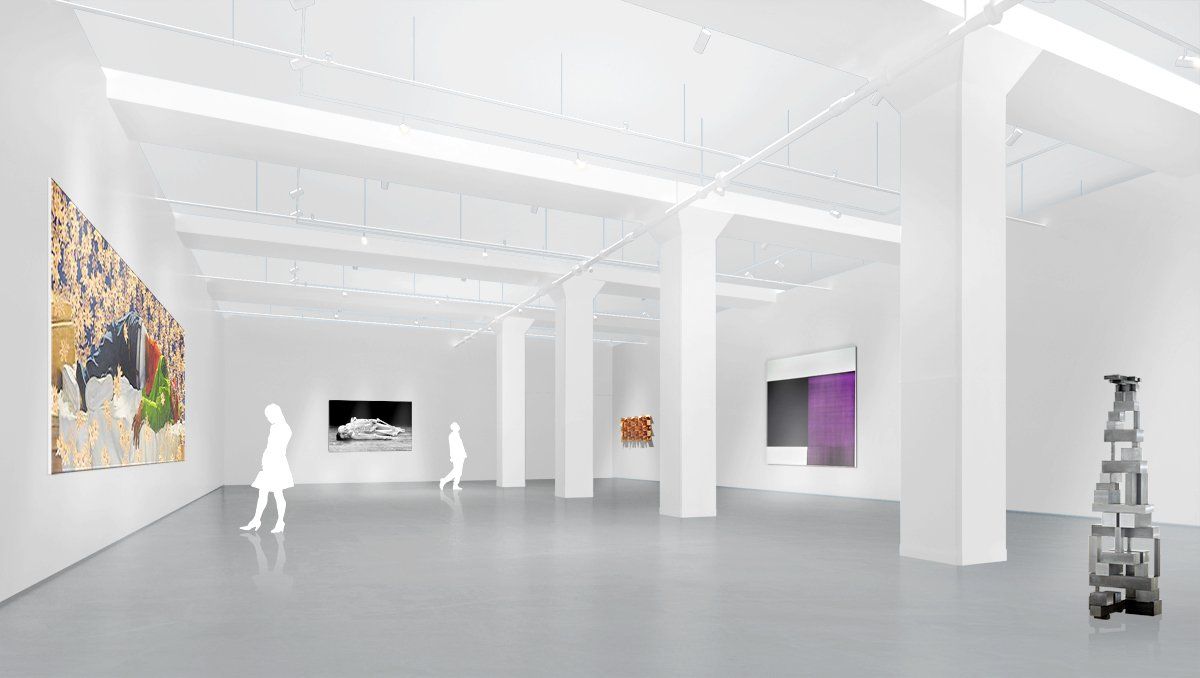 This campaign season, the talk across America is about tightened belts and reduced expectations. The art world hasn't heard it. New York's biggest galleries are about to get bigger, and some smaller players are expanding as well.
"We're doing well as a gallery, and the ambitious new space reflects that," says Maureen Bray, a director of the Sean Kelly Gallery. She's barely audible above construction being done on an arena-size space due to open late in October. The gallery is moving up from 6,500 square feet in the neighborhood called Chelsea, home of the world's biggest art souk, to almost four times that floor space farther uptown. The 21-year-old business is known for showing avant-gardists such as Marina Abramovic (lots of nude bodies) and Joseph Kosuth (neon writing as art), but has recently added market favorites such as Kehinde Wiley, court painter to the lords of hip-hop.
Sean Kelly says that "instead of feeling the pinch in the recession—and I almost feel guilty for saying this—the high end of the market has been inured ... We're in a unique kind of insulated bubble." The "über-wealthy," he says, have more money than ever and have a vastly enhanced interest in art—as do Americans of all classes. "There's this incredible hunger for understanding our culture visually, and we're the happy recipients of it." Kelly insists that furthering such understanding is the true reason for his expansion. "I do not want to be Larry Gagosian light, like several of my colleagues do," he says. "It's about quality issues—I want to make the best shows."
Art-world giants are also growing. David Zwirner's gallery already fills most of a block, but he's adding a new five-story building—plus a vast new venue in London. Hauser & Wirth, one of the European market's most important forces, with galleries in Zurich and London, is adding 23,000 square feet in Chelsea. Even the 52-year-old Pace Gallery continues to grow, adding a new Chelsea space to its three other New York locations. New York is still the center of the global art market, but with so much competition dealers are looking elsewhere; Pace expanded to Beijing in 2008 and is opening a second gallery in London this October.
Marc Glimcher, president of Pace, explains that galleries are now judged by how many notable artists they represent, and as the rosters grow, the spaces must too. Expansion, he says, seems to be the art world's main business strategy—and every dealer mocks his colleagues for embracing it when the bubble could burst any time. "Are we completely insane? Absolutely not—says the lemming to the cliff. I think it's the blaze-of-glory thing."