The Art of Olympic Seduction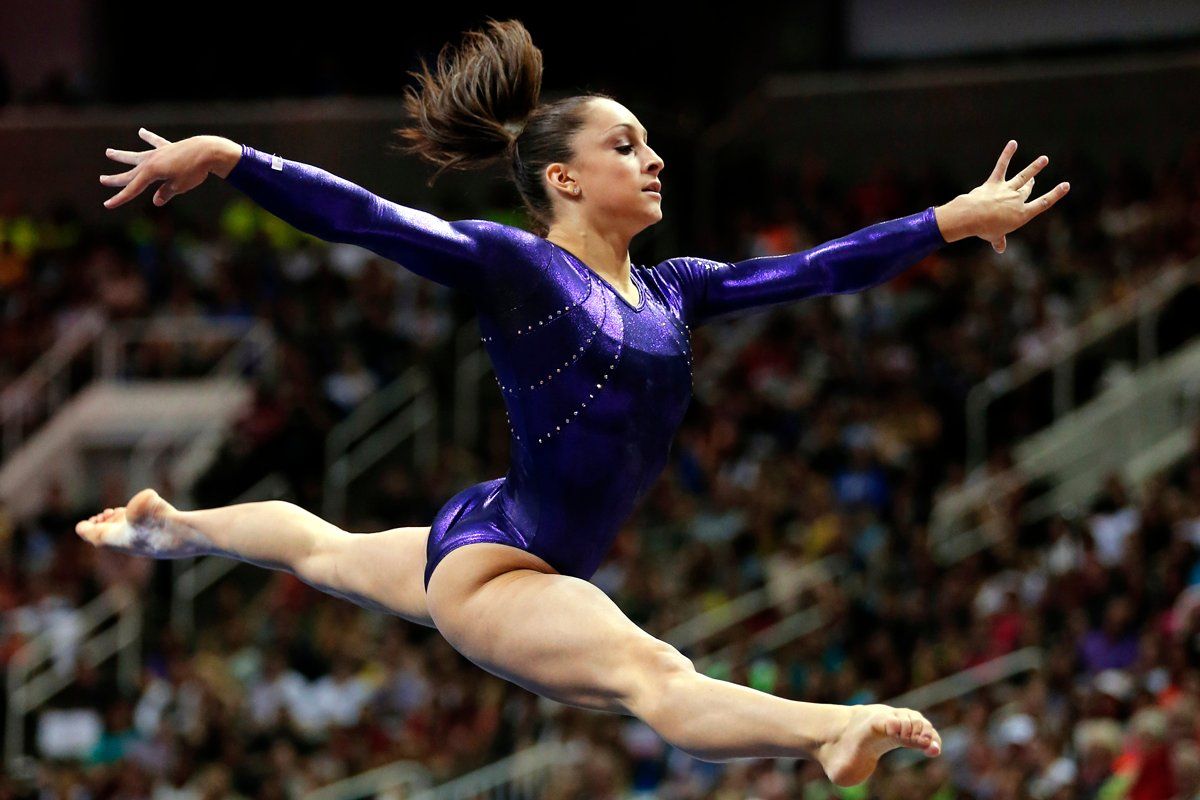 Jim Bell was an unemployed football coach in Spain, not long out of Harvard, when NBC hired him as a glorified gofer for the 1992 Olympics in Barcelona. His assignment was to shepherd around an injured executive confined to a wheelchair. "I picked him up and slung him over my shoulder," recalls the 6-foot-4 Bell. "I needed to make some money."
Dick Ebersol, the legendary producer of NBC's Olympics coverage, liked Bell's hustle and kept him on at NBC. Now Bell, who since has risen to become executive producer of the Today show, is about to run NBC's coverage of the 2012 Games in London—the network's first such telecast in two decades not orchestrated by Ebersol himself.
The challenge of broadcasting the Olympics, while vastly more complicated in the Twitter age, is much the same as the one Ebersol confronted in Barcelona: making Americans care about a wide world of sports they barely follow. From kayaking to gymnastics, from volleyball to wrestling, even the most luminous stars are largely unknown to all but the aficionados. To this day, NBC's answer to this problem remains the model that Ebersol pioneered: an elaborately constructed tableau based on drawing in viewers, especially female viewers, through the age-old power of storytelling.
The formula is deceptively simple. Ebersol specialized in weaving intricate tales of how athletes had struggled, in the arena and beyond. Men were absorbed by the stats and the outcome, but women—who make up 60 percent of the lucrative primetime audience—were drawn to the personal saga of those who get one shot at success, perhaps their only shot, every four years. Ebersol traveled around the world, meeting the athletes and drilling for narrative gold. And he distilled it to a science. Announcers were fed research to weave into play-by-play commentary. Taped reports turned the athletes into sympathetic figures with compelling back stories. Not long ago, in the run-up to the torch lighting in London, NBC Nightly News ran a piece on hurdler Lolo Jones and how her single mother held multiple jobs to feed her five kids.
Ebersol's ringmaster for the Olympics has long been sportscaster Bob Costas. At times, Costas told me, the network has "overplayed" stories about some medalist who dedicates his victory to "an 85-year-old grandmother who just died. My occasional respectful disagreement has been that amidst that, there ought to be an element of journalism and an element of commentary. There have been times we haven't done it to the extent I wished." Indeed, Costas has been known to tone down scripts he deems too purple; there is, he says, plenty of "legitimate drama" at the Games that doesn't have to be "manipulated or hyped." (Still, he defends the overall tone from the "snarky" critics who, he says, whine about "a bunch of Bob Costas sob stories.")
Bell, who says he learned "everything" from Ebersol, isn't the only new force in NBC's Olympics coverage. This is also the first Olympics for Comcast executive vice president Steve Burke, whose company bought NBC last year and soon negotiated a deal worth nearly $4.4 billion to carry the Games through 2020. "It was a scary thing," Burke says, to fly 15 staffers to Olympic headquarters in Switzerland without knowing whether he would come home empty-handed.
The other new player on the scene is Mark Lazarus, the recently installed chairman of NBC Sports Group, who was also hired by Ebersol 20 years ago. Lazarus is unashamed to be rooting for the red, white, and blue. For an American audience, he says, the Olympics are imbued with a strong dose of "nationalism," where "people gather around to cheer for their country. We hope the U.S. team performs well. People get excited about that"—and that, in turn, is good for ratings. The network's job during the Games is to "build people up," says Lazarus, which is not how journalists generally view their mission. But then, NBC seems committed to making this a feel-good event. "People want hope, and they want positive stories," Bell says.
As if to compensate for all the anonymous athletes (aside from Michael Phelps), NBC is bringing to Britain a lineup larded with stars of its own, starting with Bell's suddenly squabbling family at Today. Matt Lauer will be on hand, along with his recently deposed co-host, Ann Curry, and her popular predecessor, Meredith Vieira. Costas, Al Michaels, and John McEnroe will help carry the ball; Jimmy Fallon will spend a week making people laugh.
Perhaps no one on the team is more incandescent—and seemingly out of place—than Ryan Seacrest. Why would the network import the host of American Idol, top-40 DJ, and reality-show producer of Kim, Khloe, and Kourtney Kardashian? Executives praise his work ethic and are mindful of his 7 million Twitter followers. But Seacrest's selection also represents a shift to a younger generation of network honchos. Bell is 44; Ebersol, 64, would have been unlikely to pick him. (Not that Ebersol's touch will be entirely absent; after he rejected a contract offer last year and quit as the network's sports czar, NBC hired him back as a consultant.)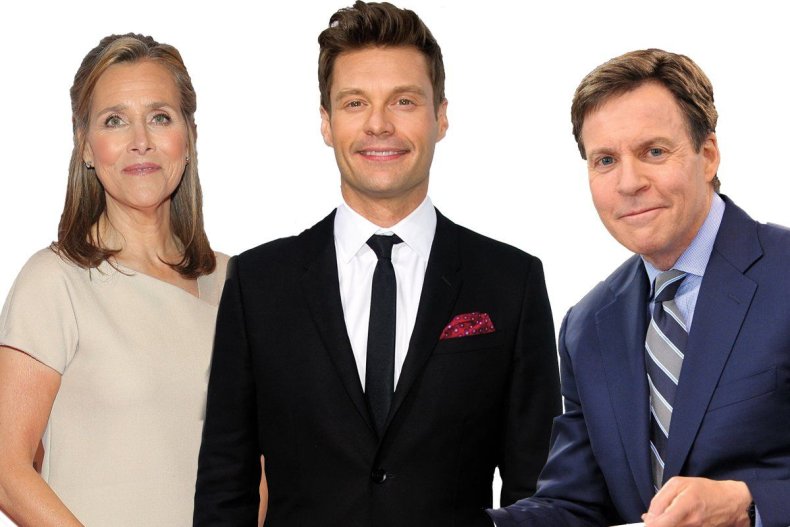 The new team faces reams of research showing that the Olympics audience is not especially enamored of sports. Among the more than 200 million Americans who tuned in for part of the Beijing Games in 2008, 69 million had never watched a National Football League game and 108 million had never seen a Major League Baseball game.
All the more reason to make the Olympics a prepackaged show. None of the events will be shown live in the United States during primetime because it will be well past midnight in London—an always-controversial decision that will bring a fresh round of "righteous indignation" from the press, Costas says. But he insists that any television executive who decided otherwise "would be fired and taken to a sanitarium."
Along with Ebersol's proven strategy of focusing on athletes' personal stories, the location of this year's Olympics may prove to be a secret weapon for NBC—turning the Games into a cross between the royal wedding and American Idol. "London is a magical city," Bell says. Not surprisingly, he is working overtime to try to book an interview with Prince William and his bride, Kate.
Still, for all their upbeat chatter about marketing and branding, NBC executives expect to lose money on these Olympics. One reason: they are deploying a battalion of 3,500 workers split between London and New York. There is, after all, no shortage of outlets to be fed—CNBC, MSNBC, Bravo, Telemundo, NBC's new sports-cable network, and its website—which, in total, will carry 5,535 hours of Olympics programming. Gone are the days when NBC only had to worry about carrying 170 hours of the Atlanta Games in 1996. But no one at Comcast seems to be complaining about the bottom line. The Olympics are crucial, Steve Burke says, "for the soul of the company."