The Art World's First Responders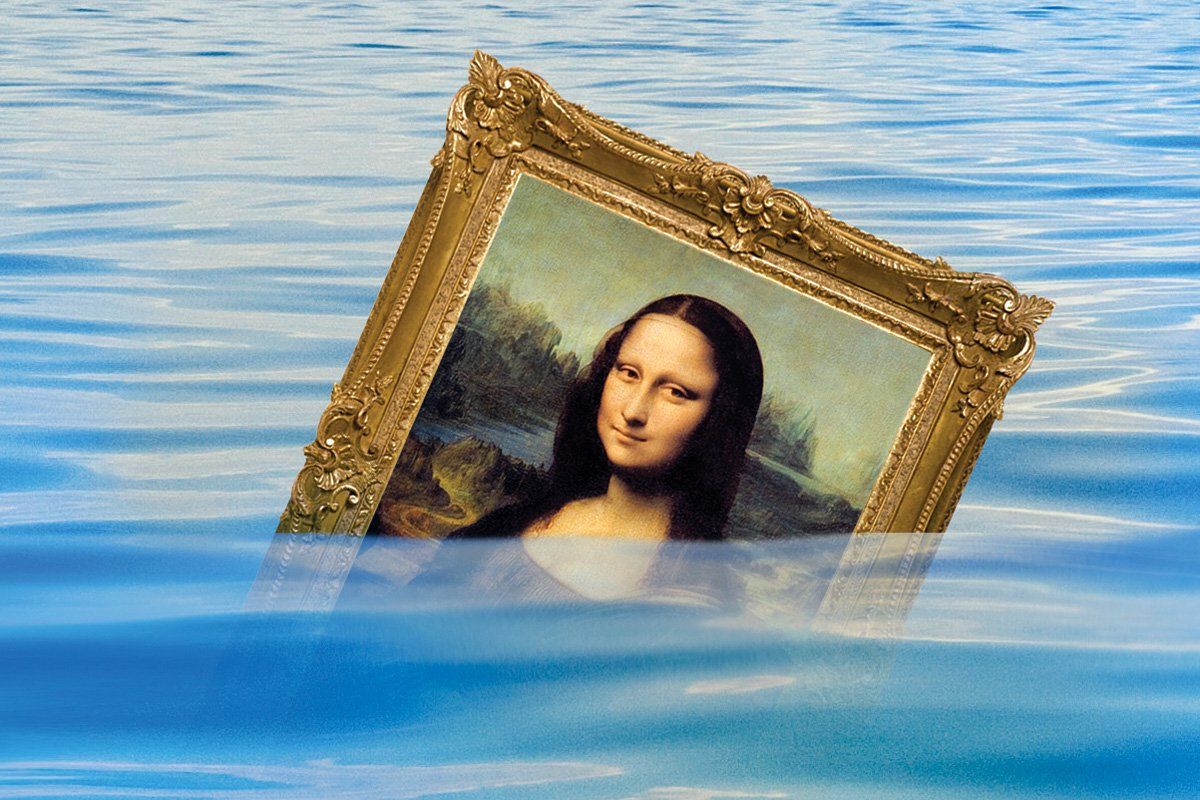 In the weeks after Sandy swept through New York and New Jersey, while the National Guard was digging out waterfront communities and transit workers were repairing trains and subways, a second wave of help arrived: members of the Collections Emergency Response Team (CERT). They are the art world's emergency crew, and New York's waterlogged art is their most daunting project yet.
Hurricane Sandy sent 10 feet of briny, sewage-infused storm surge into Chelsea's galleries and Red Hook's studios. A single art insurer, AXA, estimated damage to its Chelsea clients at $40 million. "It's not something we've had to deal with before, that scale of loss," says Eric Pourchot, a director at the American Institute for Conservation, the professional organization that runs CERT. Its hotline received 55 calls in the first 10 days after the storm, mostly from distraught gallery owners and artists wondering what to do with work that had been soaking for days.
The response team was formed in the aftermath of Katrina, when volunteer conservators realized they needed a central organization to deal with disasters. With training from FEMA and money from the Institute of Museum and Library Services, they trained 107 "rapid responders"—people with day jobs at museums or archives—to help in places like Galveston, Texas, after Hurricane Ike or Haiti after the 2010 earthquake.
Vicki Lee, who works as a conservator at the Maryland State Archives when she's not mucking out swamped studios, spent most of her week in New York at the Westbeth artists' residence in the West Village. Many of Westbeth's residents have lived there since 1970, when the complex was set up as affordable housing for artists. They stayed as the neighborhood changed, and stayed through the storm, even after the building lost power, water, and heat. But all their studios and storage were in the basement, which flooded to the ceiling.
"Three weeks ago I was directing a dance company," said LaRue Allen, executive director of the Martha Graham Center for Contemporary Dance, which relocated to Westbeth this summer. "Now I'm directing a demolition crew." Downstairs Lee oversaw a team of volunteer conservators and grad students, clad in jumpsuits and masks to protect against the flourishing mold. The surge submerged costumes by the famed designer Barbara Karinska, sets by Isamu Noguchi, and a roomful of documents—some dating back to the 1930s. "As soon as we saw this, we knew we'd be here for a while," says Lee.
The archives are being taken upstate to be freeze-dried, an expensive process that arrests the growth of mold. The costumes and sets are going to a warehouse in Yonkers, where they'll be cleaned as best they can. And after a week of working nonstop, Lee was scheduled to return to Maryland and a conservator from Houston was to take her place.