Neo-Nazi Congressional Candidate Arthur Jones Says He 'Snookered' the Republican Party
Neo-Nazi and Holocaust denier Arthur Jones is running for Congress on the Republican ticket this fall, much to the dismay of the GOP.
"I snookered them," Jones told Politico on Thursday. "I played by the rules, what could I say?"
Jones won the party's nomination in March when he ran unopposed for an open seat in Illinois' Third Congressional District. The Republican Party failed to put up a candidate to run against Jones, believing the heavily Democratic district to be unwinnable. Jones will be facing incumbent Representative Dan Lipinksi in the general election this fall.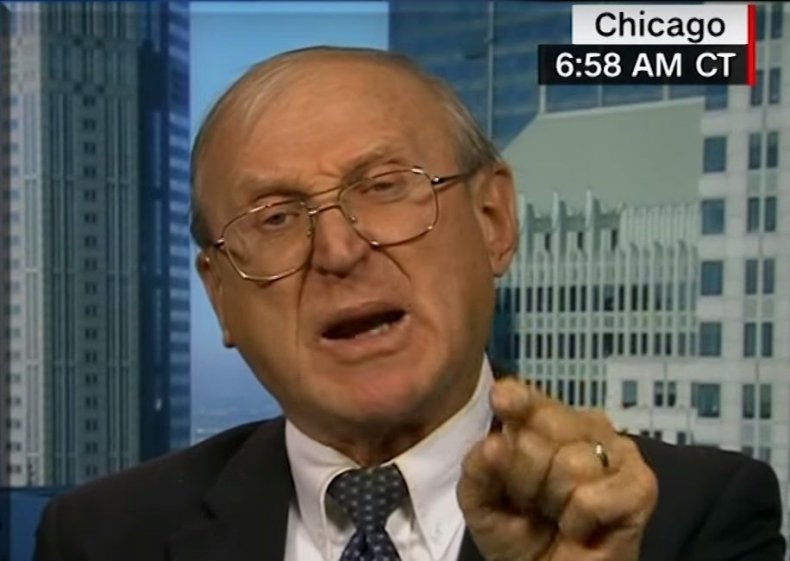 Jones has run for several different elected positions over the past few decades but has never won—until now.
But for Republicans, the victory could not be coming at a worse time, as the party is gearing up for challenging midterm election cycle that could result in the establishment losing control of Congress to a Democratic majority.
GOP leaders have repeatedly denounced Jones and after his primary win, Tim Schneider, the Illinois Republican Party chairman, told The New York Times that the candidate is "a Nazi whose disgusting, bigoted views have no place in our nation's discourse."
But some fear that the party has not done enough to separate itself from Jones and fear that other Republican candidates will suffer election losses as a result. Senator Ted Cruz recently tweeted that Illinois voters should write someone else's name on the ballot or even "vote for the Democrat" rather than support Jones.
Republicans have had several chances to oust Jones from the ballot but have missed the mark every single time, according to the Politico report. Most recently, the party failed to put up a third-party candidate before this week's deadline. The only option left is for the party to find a write-in challenge before the September cutoff date.
Jones, a 70-year-old Vietnam War veteran and former leader of the American Nazi Party, says on his campaign website that he is running for office because he is "concerned for the future of our country." His site also features an entire page titled "Holocaust?" which questions and denies that the Holocaust ever took place.
Jones is not the only white supremacist running for office this year, as there are three other identified neo-Nazi's running for office in California, Wisconsin, and Montana.