Artificial Intelligence Algorithm Taught to Recognise Humor
Researchers have trained an artificial intelligence algorithm to understand and predict visual humor, representing a major development towards creating "common sense" machines.
The machine-learning algorithm, created by scientists at Virginia Tech, is capable of both recognising and creating humorous scenes by analysing certain aspects of an image considered to be funny. According to the researchers, humor is a major barrier to the advancement of AI and could hold the key to unlocking emotional intelligence.
"Humor is an integral part of human lives," the paper's abstract states. "Despite being tremendously impactful, it is perhaps surprising that we do not yet have a detailed understanding of humor."
The study was limited to images created using a clip art program containing human and animal models that can be placed around objects like tables and chairs. Humans were used to judge whether pictures generated were funny or not, which allowed the researchers to generate an algorithm that understood how a specific object category contributed to humor.
When tested, the algorithm was able to transform funny images into unfunny images 95 percent of the time, mostly by replacing certain animate objects with inanimate objects. When asked to make images funnier, the algorithm performed less well but was still able to improve scenes with a 28 percent success rate.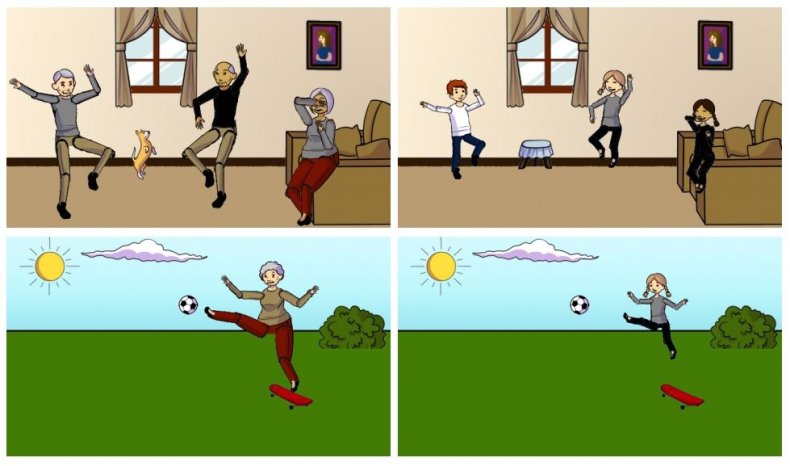 There have been several humor-based algorithms developed in the past, including a joke-writing machine called Manatee and a sarcasm-detector called SASI. However, none have claimed to understand why something is funny.
The researchers hope the development of the visual humor algorithms will be useful for a number of applications, such as improving photo editing tools, smart cameras capable of picking the right moment to take a funny photograph, and generating and curating personalized comedy videos and pictures.
"As AI systems interact more with humans, it is vital that they understand the subtleties of human emotions and expressions, like humor," the paper concludes. "In that sense, being able to identify humor can contribute to their 'common sense'."