Olympic Wrestlers Tune in to Artificial Intelligence 'Songbots'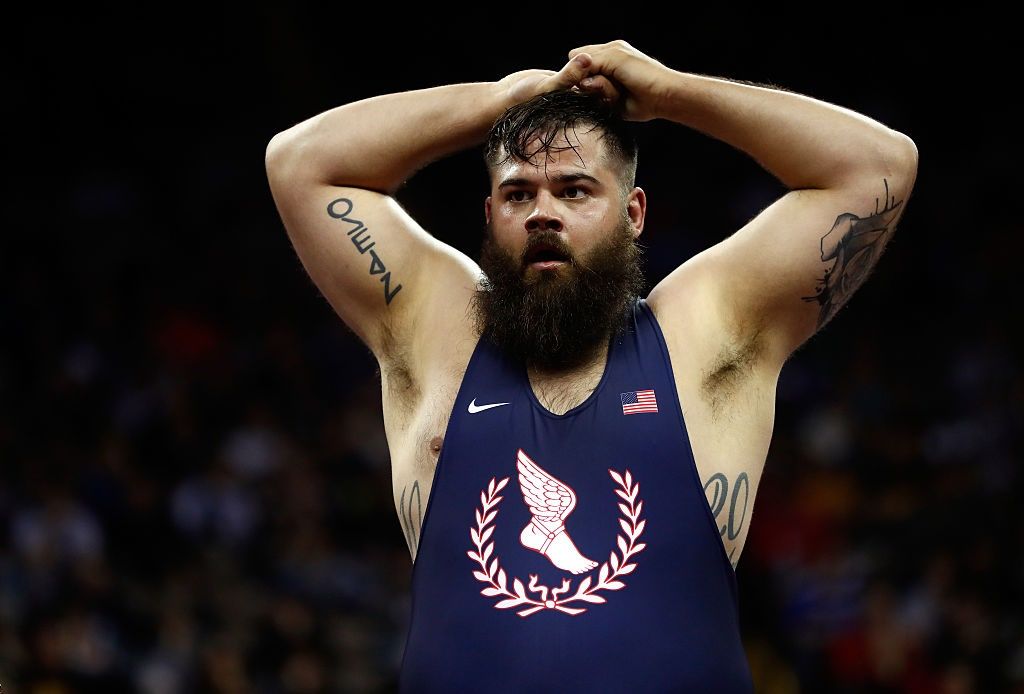 Argentinian goalkeeper Sergio Goycochea used to urinate on the pitch, certain French rugby players like to headbutt each other and Serena Williams apparently never changes her socks during a tournament—but as athletic rituals go, listening to music composed by a robot has got to be up there.
In an effort to get one up on their rivals, the U.S. Olympic wrestling team has been listening to songs written by artificial intelligence to prepare for matches. The music, created by Brain.fm, combines neuroscience with musicology to offer listeners specific "brain states."
Speaking to Newsweek, team coach Matt Lindland says he came across Brain.fm after actively seeking a sleep-based solution for his athletes. Lindland approached science journalist Steven Kotler, who recommended the AI-composed music as a safe and healthy performance-enhancing technique.
"Our athletes are sleeping better and are more recovered for practise the next day," Lindland says. "Sleep is critical to the recovery of our athletes after hard practices, and this was the main thing I wanted to address leading up to and during Rio 2016.
"Some of the guys have also enjoyed using the focus sessions, as well as the relax sessions after a hard training session."
The artificial intelligence compositions work by providing certain brainwave rhythms designed to provoke three types of neurological brain states: relaxation, focus or sleep. Brain.fm describes its musical platform as "the most advanced auditory AI engine on the planet," having been built following 13 years of research into auditory neuroscience.
For the composition of the songs, a 'songbot' takes the place of a human conductor to control hundreds of 'notebots' that handle different instruments. Working together, the two types of bots build pieces from the ground up, aligning beats and instruments for whichever purpose is required.
"What Brain.fm is doing is creating a rhythmic stimuli that resembles frequencies already in your brain," says a spokesperson for Brain.fm. "It plays that stimuli long and consistently enough to actually register a solid and predictable response."
The team has been using the relaxation, focus and sleep sessions since February and will continue to use them throughout the Olympics, which for the men's greco-roman wrestlers begins on August 14.
Team captain Robby Smith says that the AI songs have replaced the rap, country and classical music he used to listen to as preparation, and that the most common improvement for the team overall has been with getting restful sleep.
Before using Brain.fm, Smith was using the hormone melatonin to help him get to sleep, though this is not ideal due to the potential side effects, which include headaches, daytime sleepiness and dizziness.
"I listen to the focus sessions before practise to help me get in the zone. Then after practise, I use the relaxation sessions to focus my breath and calm myself down," Smith tells Newsweek.
"It gives me an outlet to focus on the things I need to focus on and I'm hoping it will bring me the results I want in Rio."