Artists Across the Internet are Honoring George Floyd With Striking Portraits
George Floyd's recent death while in police custody has become a flashpoint for activists all over, and has sparked global protests against racism and police brutality. It's also provided inspiration to artists who stand with the Black Lives Matter movement, and who want to pay tribute to Floyd.
With protesters marching all around the world, artists have been sharing their touching renditions of Floyd on and offline. Looking through Twitter, Instagram or Reddit, chances are that users will stumble upon at least one beautiful portrait of Floyd from a passionate artist, whether it was made by an artist at their home, or created while in the midst of a protest.
The officer who killed Floyd, Derek Chauvin, has been arrested and charged with third-degree murder and second-degree manslaughter. Three other officers who were at the scene of Floyd's death have not been arrested. They have been fired from their Minneapolis Police Department, according to CNN.
As support for the #BlackLivesMatter movement grows internationally, along with unrest over Floyd's death, we've collected some of the most moving representations of Floyd that we've seen online:
1. A painter showed an innovative way of creating when he used white paint and a baseball cap to recreate Floyd's image. Commenters were stunned by the beauty of Bou Bou's painting, as well as the talent it takes to evoke a portrait using only a hat.
2. The mural below appeared in Berlin just days after Floyd's death on May 25. It's unknown who created the artwork.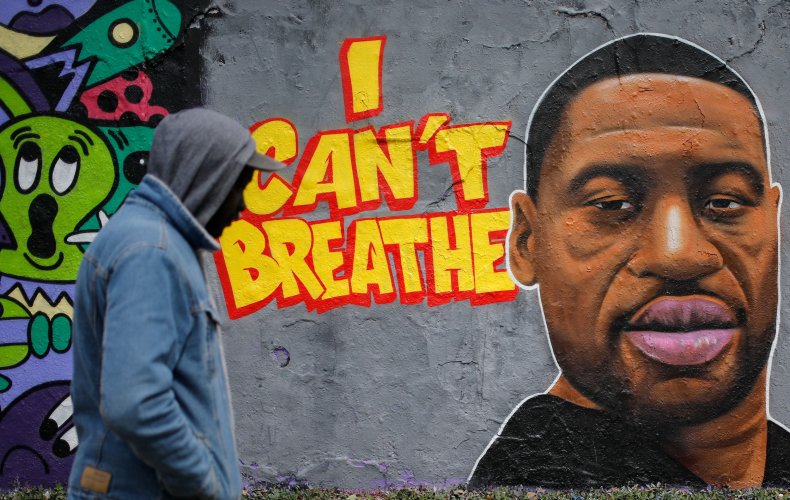 3. A Reddit user, u/Socialist-Butterfly, used acrylic paint to create an interpretation of Floyd with a yellow background. Though comments on the Reddit post have been locked by the r/Art moderator, the post received nearly 7,000 upvotes by impressed viewers.
4. An unnamed man painted a stunning portrait of Floyd in Los Angeles during a city #BlackLivesMatter protest.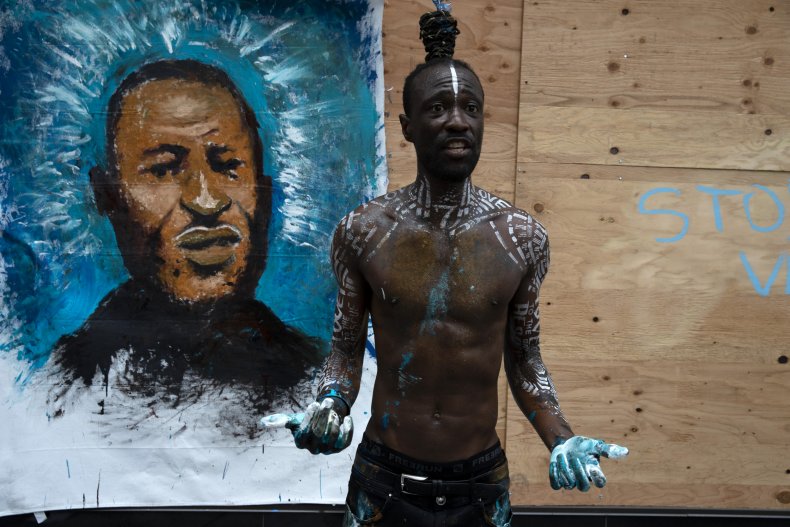 5. A Manchester mural surfaced on the city's r/Manchester subreddit. The artist is unknown. This Floyd mural was one of many to surface around the world in the week after his death.
6. Aziz Asmar and Anis Hamdoun brought an anti-racism message to Syria via their mural in Binnish. It also features the words "I can't breathe," which Floyd said when Chauvin knelt on his neck.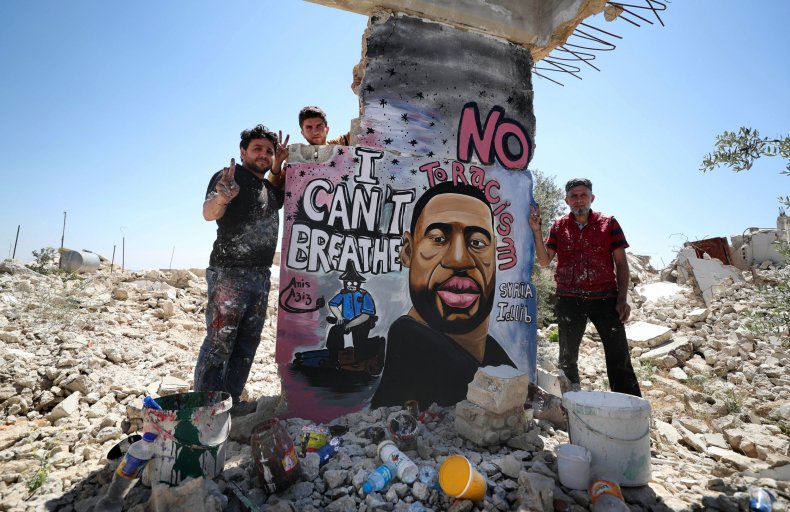 7. The phrase"Justice for George" frames this portrait, which was created by concept artist NIKKOLAS. The artist shared the post on Twitter along with a note of advocacy: "George Floyd's life mattered. His killer, Derek Chauvin has just been arrested as he should've been days ago. Chauvin's arrest is not justice, and his conviction will only be a fraction of justice."
8. Illustrator Shirien Damra shared this beautiful rendering of Floyd on her Instagram, but it's not her only work of art that's in line with the Black Lives Matter movement. She has also created representations of Breonna Taylor and Ahmaud Arbery.
9. Artist Miriam shared a collage-type work featuring Floyd on her Instagram. To accompany her work, she also sang a tribute to Floyd, featured in a video with the post.