South Korean Artists and Writers Sue Impeached President Park Guen-hye Over Cultural 'Blacklist'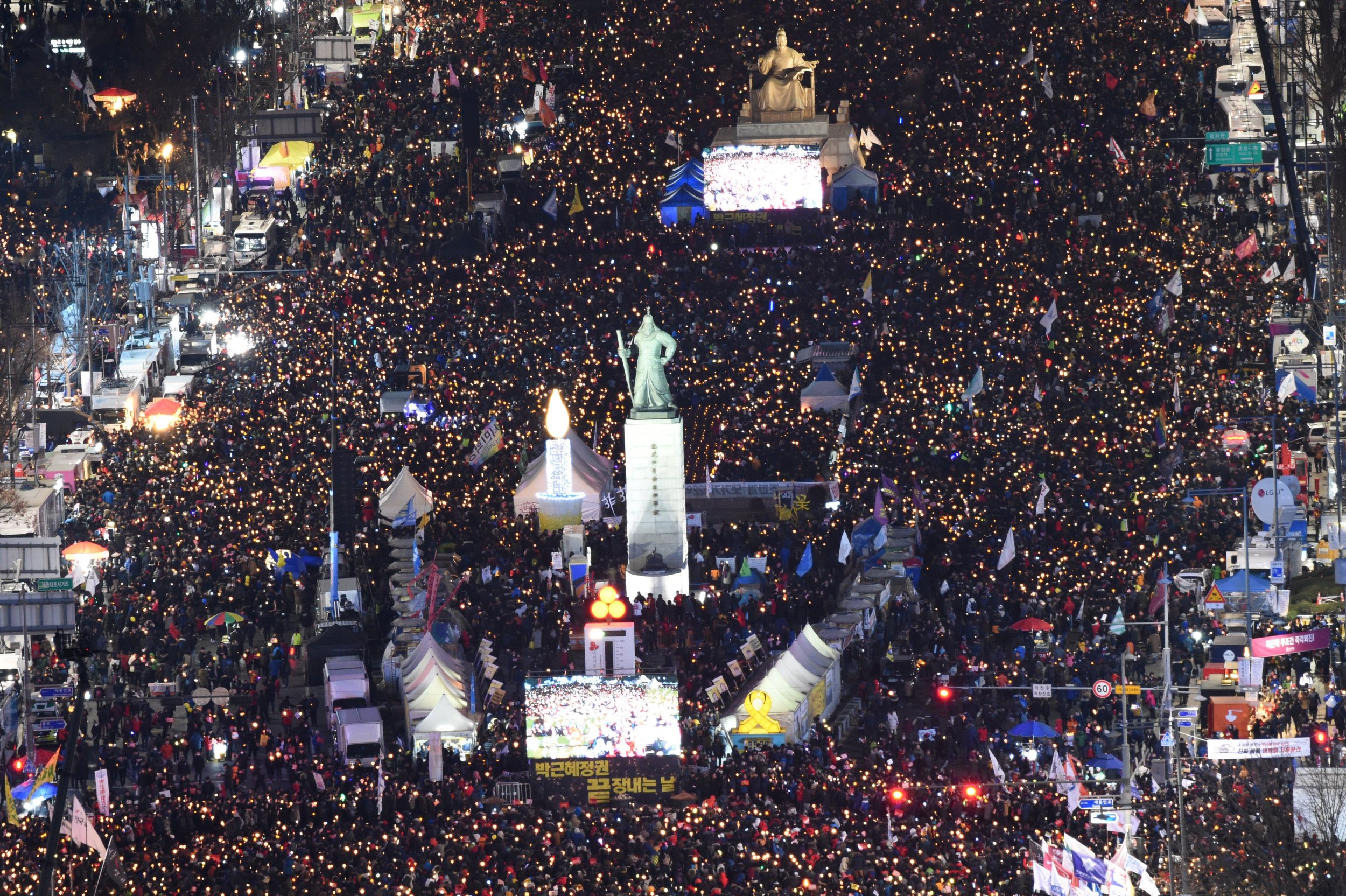 After being put on a cultural "blacklist," South Korean artists have announced their intention to file a lawsuit against the now-impeached South Korean President Park Guen-hye and her aides.
Although Park remains in office, she has been stripped of her powers over accusations that she allowed close friend Choi Soon-sil to influence important political decisions and leaks of classified information.
Since the Korean Parliament voted on December 9 to impeach Park Guen-hye, she has faced further allegations, including criticism that she blacklisted more than 400 artists. Park's culture minister and former presidential chief of staff have been charged with abuse of power, and Park has been sued over violating the rights of artists by gathering their personal details and addresses, according to Reuters .
"We seek to resist the attempt to tame art and culture and to exercise free will to proclaim that past mistakes should not be repeated," Cho Young-sun, a member of the liberal Lawyers for a Democratic Society group representing the artists, told Reuters. The group argues that the public servants who knew about the list must be "held accountable."
Among the artists are high-profile Koreans such as theater director Park Kun-hyung and novelist Hyun Ki-young. They're seeking one million won ($873) in damages, as the blacklist allegedly excluded artists from grants and government support.
The Culture Department issued an apology for the blacklist in January, but the Blue House (the presidential house) has denied it exists. On January 21, Culture Minister Cho Yoon-sun was arrested, and became the first sitting minister ever to be arrested in Korea. Seoul Central District Court said in a text message to reporters that minister Cho was arrested because her crime had been "verified and there were concerns over destruction of evidence", a Reuters report revealed on January 21.
Experts said there were similarities between the blacklist and practices undertaken by Park's father Park Chung-hee, who was widely seen as a dictator.
Prime minister Hwang Kyo-ahn is currently serving as interim president until Park is either reinstated or removed from office.