Artists Who Kept $84,000 Museum Loan For Himself Claims He's Performing Conceptual Art
Danish artist Jens Haaning was recently loaned approximately $84,000 to recreate two of his earlier artworks. However, Haaning has decided to use the cash to create a new artwork—by keeping the money for himself. He has given the piece the apt title: Take the Money and Run.
These types of controversies, far from new in the art world, can highlight the sometimes-tenuous relationships between artists and the institutions that often fund them.
This particular incident comes after the Kunsten Museum of Modern Art in ​​Aalborg, Denmark, loaned Haaning 538,000 kroner (approximately $84,000) to replicate two of his prior artworks, from 2007 and 2010, respectively. The former was intended to display, in a frame, the average annual income in Austria for that year—the latter was its Danish counterpart.
According to The Art Newspaper, the new renditions of the artworks were meant to be featured in an exhibition titled, "Work it Out," a collection focused on issues relating to labor and working life.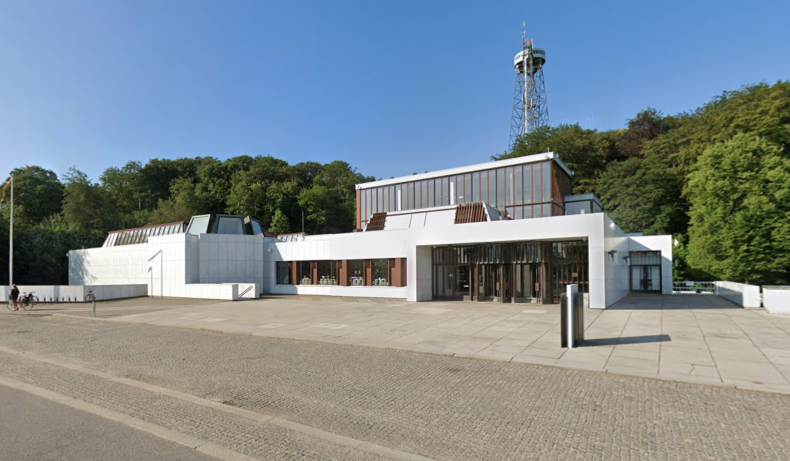 However, when Haaning's artworks were delivered the day before the exhibition opened on September 24, museum staff found only empty frames and no sign of the money they had loaned Haaning.
"Haaning sent us an email saying he thought it was more interesting to do a new work, and it was called Take the Money and Run," explained the Kunsten Museum's director Lasse Andersson, per The Art Newspaper.
From Haaning's perspective, Take the Money and Run is a conceptual art piece that responds to unfair conditions put forth by the museum: the artist claims he would have been forced to pay 25,000 kroner (about $3,900) of his own money in order to fully realize the two artworks, reported Artnet.
Furthermore, Haaning explained that the artworks, originally made several years ago, were no longer relevant to today's context. "Why should we show a work that is about Denmark...11 years ago, or one that is about Austria's relationship with a bank 14 years ago?" asked the artist on a radio show last week.
"I encourage other people who have just as miserable working conditions as me to do the same," he said. "If they are sitting on some s*** job and not getting money and are actually being asked to give money to go to work, then take the box and [run] off."
For now, the museum has displayed the empty frames in its "Work it Out" exhibition, along with a copy of Haaning's email—but they are still expecting to get their money back eventually, as stipulated in their written contract with Haaning.
"We are not a rich museum," said Andersson, reported The Art Newspaper. "We are really hoping the money will come back."
The money loaned to Haaning had reportedly come from savings intended for the museum's upkeep.
"I absolutely want to give Jens the right [to say] that a new work has been created in its own right, which actually comments on the exhibition we have," added Andersson, per Artnet. "But that is not the agreement we had."
Haaning, however, appears to have other plans. "Of course I will not pay it back," he said, according to The Art Newspaper. "The work is that I took the money and I will not give it back."
He further defended the work, per Euronews, explaining that the conceptual art piece is "not theft." He said: "It's a breach of contract, and a breach of contract is part of the work."
Newsweek has reached out to the Kunsten Museum of Modern Art for additional comment.
The controversy calls to mind similar incidents that have rocked the art world in recent years. In 2018, for example, a Banksy artwork self-destructed moments after it was sold at auction for $1.4 million. The next year, a banana taped to a wall by the artist Maurizio Cattelan at Art Basel Miami sold for $120,000 and gained global notoriety—until it was eaten by fellow artist David Datuna.