Arts Projects Aim to 'Build Bridges' Between Muslims, Non-Muslims in U.S.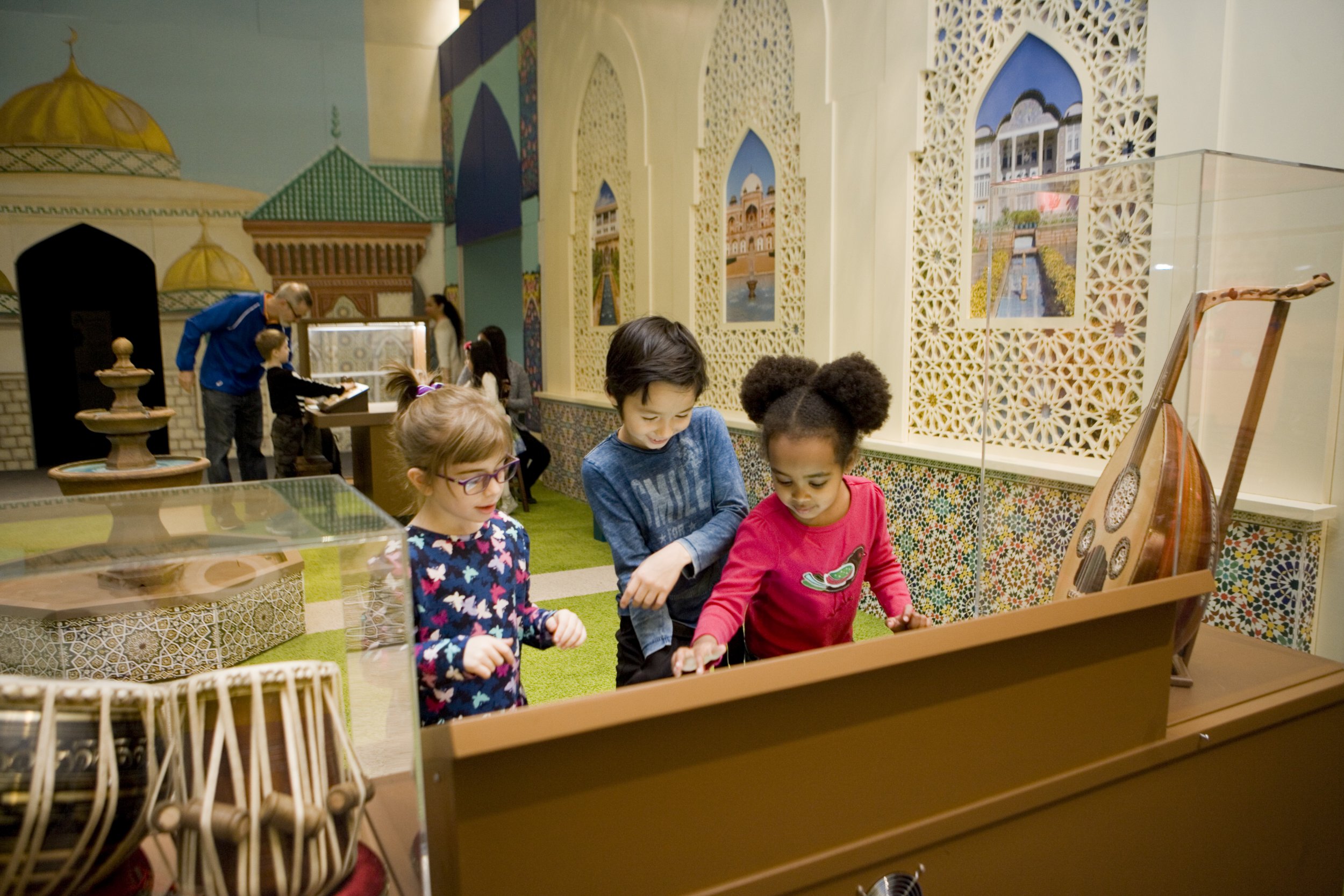 At the Children's Museum of Manhattan on the Upper West Side in New York City, children and their parents can explore "America to Zanzibar: Muslim Cultures Near and Far," a recently opened exhibit featuring performances by contemporary Muslim artists, and other programs. Farther downtown, the PEN American Center is developing a Writing While Muslim series of events featuring Muslim and non-Muslim writers of fiction, comedy, film and other genres discussing unity, identity and self-expression. Just across the river, the Brooklyn-based Mark Morris Dance Group will create, perform and foster engagement through a new work, Layla and Majnun, based on a love story told across the Muslim world.
All three projects and five others are to receive grants from the Doris Duke Foundation for Islamic Art through its Building Bridges Program. As part of its third round of funding, announced Thursday, the program awarded a total of roughly $1.5 million to support "organizations whose work advances relationships, increases understanding, and reduces bias between Muslim and non-Muslim communities through immersive arts and culture projects." The funding comes via the Doris Duke Charitable Foundation.
Other recipients include the Cedar Cultural Center in Minneapolis, which will expand its Midnimo project, which brings together members of the Somali community in Little Mogadishu with surrounding communities via Somali music culture; the Sundance Institute in Los Angeles, which will help artists from the Middle East and North Africa create four or more theater projects and increase "intercultural exchange and relationships at the lab"; and TheatreSquared in Fayetteville, Arkansas, for a reimagined, contemporary production of Romeo and Juliet based in the Syrian capital of Damascus that is to be accompanied by related discussions and programming.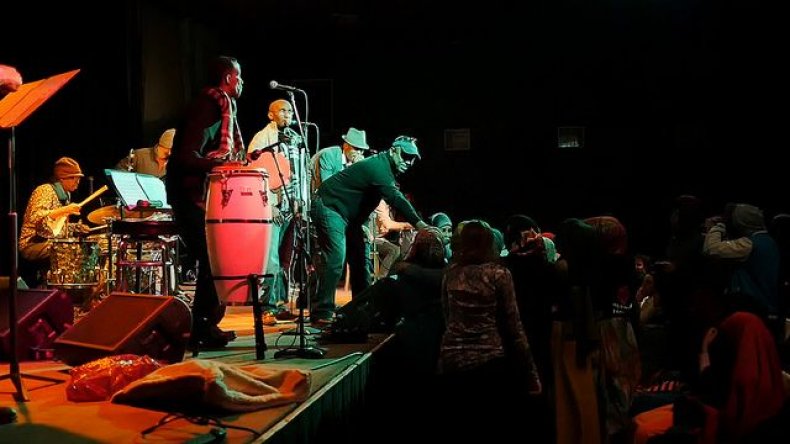 The arts are "a humanizing force," Zeyba Rahman, senior program officer for Building Bridges, tells Newsweek, and they help cultivate a means of communication with members of nearby but unfamiliar communities. "Positive artistic experiences build a sense of fraternity, inspire people to think, and also to rethink the positions that each one of us holds," she adds. "It affords a means of transformation within us."
The Building Bridges Program was established in 2007, and has previously given out two formal rounds of funding of more than $1.6 million each, in February 2014 and March 2015. Past recipients include Al-Bustan Seeds of Culture in Philadelphia, for its Arab Music Concert Series; the Center for Asian American Media in San Francisco, for filmmaking workshops with Muslim youth that encourage them to tell their stories; and Split This Rock in Washington, D.C., for a literary festival featuring modern Arab poets along with their translators and publishers.
"The need for this work is clear," the program states on its website, citing a May 2013 Pew Research Center report that found that "45 percent of Americans believe that American Muslims face 'a lot' of discrimination," and a September 2014 report that found that "50 percent of Americans believe that Islam encourages more violence than other religions."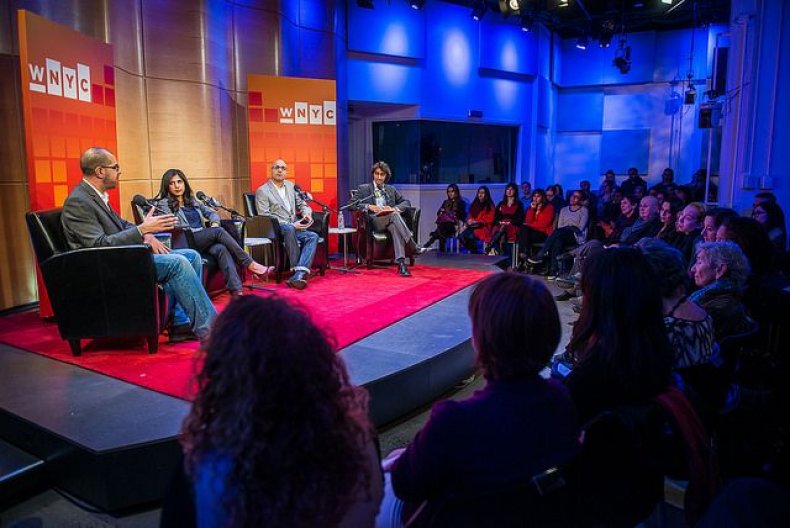 The recent political climate has only made the need more acute. For example, several governors declared they would refuse to accept Syrian refugees into their states in the wake of the Paris attacks in November, and Republican presidential front-runner Donald Trump called for a "total and complete shutdown" of Muslims entering the United States soon afterward.
"I firmly believe that really arts and culture have a central role to play in these moments," Rahman says, including "in this moment in the U.S. where fear is being elevated, where people are at an anxious high."
Andrew Ackerman, executive director at the Children's Museum of Manhattan, agrees. Though "America to Zanzibar" was planned long before the Paris attacks and Trump's proposed ban, he says the exhibition, which opened last month, has come at a good time to offer an alternative. "The conversation that's taking place in the country I think has opened people up to ask questions and seek more balanced answers that aren't based in fear," he tells Newsweek. "People are really looking for a platform to explore things in a positive setting," which is particularly important for families with young children, who are at a critical age in terms of forming attitudes toward others, he adds.
The museum's projects dealing with Muslim culture also received Building Bridges funding in a previous round and even earlier in the form of a planning grant. "America to Zanzibar" includes an interactive 21-foot screen that allows visitors to explore mosque architecture all over the world, a spice area that evokes the scents of a bazaar and a Senegalese tailor shop based on a place in East Harlem.
The museum also created an app to accompany the exhibition in 24 languages spoken by Muslims around the world, Ackerman says, and all of them could be recorded by speakers of those languages in New York City.
"The whole exhibition is a community forum where people are having conversations, talking to people they're meeting for the first time, exchanging ideas, having fun," he says. As the museum staff has seen in the past, activities like crafts—for which participants are using their hands—often facilitate more comfortable exchanges.
"The arts are this kind of natural incubator for communication," Ackerman says. For some, it might be the "first time they can engage someone who's Muslim in conversation about their traditions," he adds. "If we can generate conversation, that's learning."
The museum's latest Building Bridges grant of $50,000 will go toward continuing artist performances as well as a new kind of endeavor—a series of programs for adults. Ackerman says some ideas being discussed include an interfaith event with a component on dealing with bullying, a fashion-based program to open up conversation about cultural differences and a program based around music. Underlying much of it will be an ongoing discussion of how to talk to children about diversity.
"The way forward for us as a society really is to find imaginative pathways to connect to each other," Rahman says. With the Building Bridges Program, the foundation has shown it believes such pathways can be carved with the arts and culture. "That connection is what gives us the vibrancy and resilience and makes us who we are here in the U.S.," she adds. "[We] need to continue to find our way back to each other."