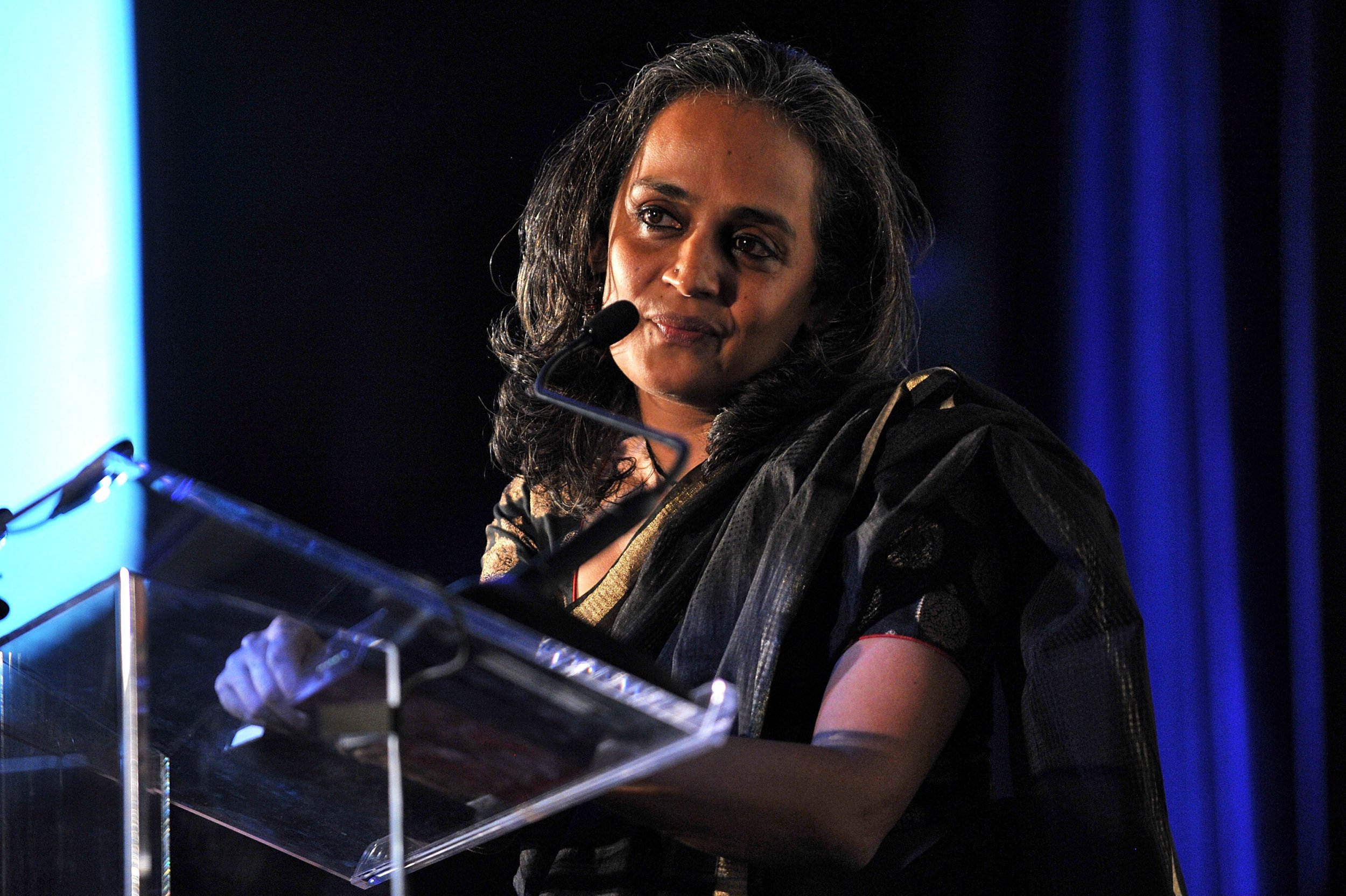 Indian author Arundhati Roy is set to publish only her second novel 20 years after winning the Man Booker Prize for Fiction for her debut, The God of Small Things.
The acclaimed author's second novel, The Ministry of Utmost Happiness, will be published in 2017, her publisher Hamish Hamilton has confirmed.
"I am glad to report that the mad souls (even the wicked ones) in The Ministry of Utmost Happiness have found a way into the world, and that I have found my publishers," Roy said in a statement.
Her literary agent David Godwin said the new novel is "utterly original."
Hamish Hamilton's Simon Proser and Meru Gokhale of Penguin Random House India said in a statement that The Ministry of Utmost Happiness is "extraordinary, and so too are the characters—brought to life with such generosity and empathy, in language of the utmost freshness, joyfully reminding us that words are alive too, that they can wake us up and lend us new ways of seeing, feeling, hearing, engaging. It makes the novel new—in the original meaning of novel."
Roy won the Booker Prize in 1997 for her debut novel about a pair of fraternal twins, Rahel and Estha, growing up in the Indian state of Kerala.
In the intermittent years between her two novels, Roy has focused on writing nonfiction, including criticism of the U.S. wars on Afghanistan and Iraq and the political climate in India.