Arya Stark to Die in 'Game of Thrones' Season 8 Spoiler? 'Leaker' Jack Posobiec Claims to Know 'All Deaths,' Outcomes and Who Sits on the Iron Throne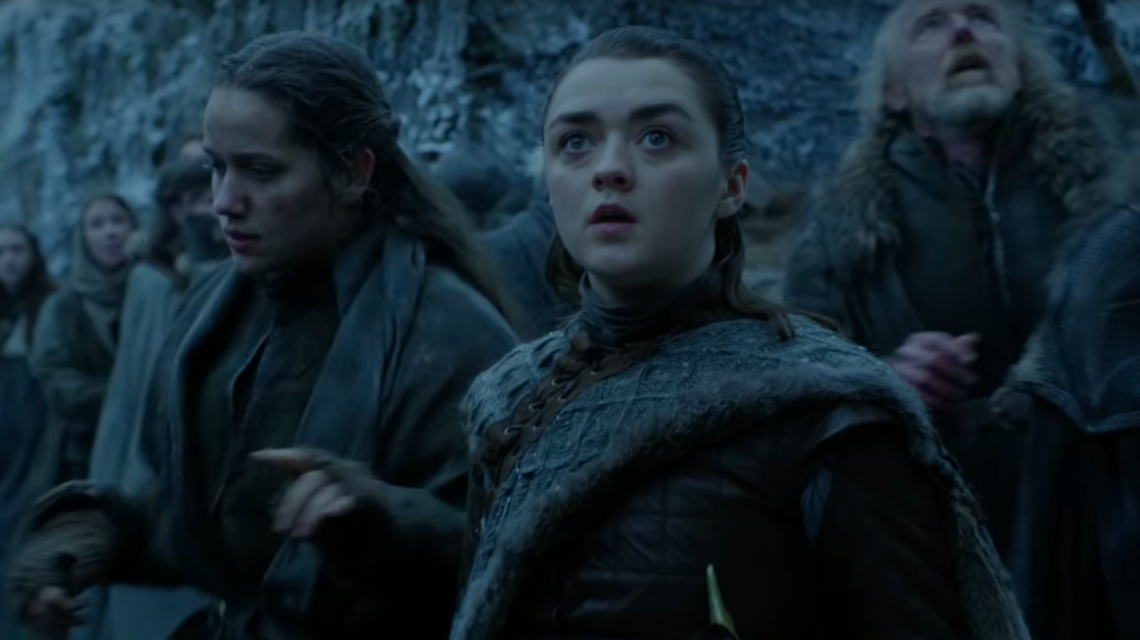 One America News Network host Jack Posobiec took a break from politics on Friday to tweet about the highly anticipated final season of Game of Thrones. According to Posobiec, he has some type of insider knowledge and knows everything about GOT Season 8. It seems unlikely, but he claimed he had information on everyone who dies in Season 8, all the outcomes and who will sit on the Iron Throne. More, things apparently look grim for Maisie Williams's beloved character, Arya Stark.
"At 5pm EST today I will post the entire Game of Thrones S8 finale summary All deaths, all outcomes, and who sits the Iron Throne On my Instagram where Twitter can't get to it," he tweeted Friday. "I feel so bad for Arya fans this year..." Posobiec pinned the tweet to the top of his page so his 448,000 Twitter followers would see it.
Fans will have to wait until 5 p.m. ET so see what Posobiec has to say, though it's unlikely his intel is authentic—or that he's even serious about Game of Thrones.
Previously, Williams and Sophie Turner—who plays Arya's sister, Sansa Stark—gave some hints about what happens in the last season. It led some to believe that Sansa is one of the main characters who are killed. In the promo, Sansa tells Daenerys Targaryen, "Winterfell is yours, Your Grace." It seems like nothing, except that's what her father, Ned Stark, told Robert Baratheon before he was beheaded by King Joffrey in King's Landing.
Williams seemingly confirmed this correlation. "After I read season eight, I watched season one—there's a lot of similarities," Williams told Rolling Stone Tuesday. She added that Arya's last scene is "beautiful" and "perfect."
Despite her character potentially dying, Turner was pleased with the way writers concluded the series. "I feel very satisfied with the ending of the entire show. Every story arc came to a really good close," she told Rolling Stone. "Every story arc came to a really good close."
Turner and Williams aren't the only ones to speak out before the last season premieres April 14. Kit Harrington, who plays bastard-turned-King of the North Jon Snow, told TV Guide in January he "bawled" when he finished the script at a table reading. "I read every shock and every beat," Harington told the magazine. "And at the end of the script, I just bawled."
Nathalie Emmanuel, who portrays Daenerys Targaryen's friend, Missandei, added viewers "will have their mind[s] blown when they watch the final" chapter.