Arya Stark Receives Offers To Play College Basketball, Pro Football As Fans React To Latest 'Game Of Thrones' Episode
This story contains spoilers for Season Eight, Episode Three of Game of Thrones.
Arya Stark was called the most valuable player in Sunday night's Game of Thrones episode, getting comparisons to some all-time great athletes like Michael Jordan, LeBron James, Michael Phelps and Usain Bolt.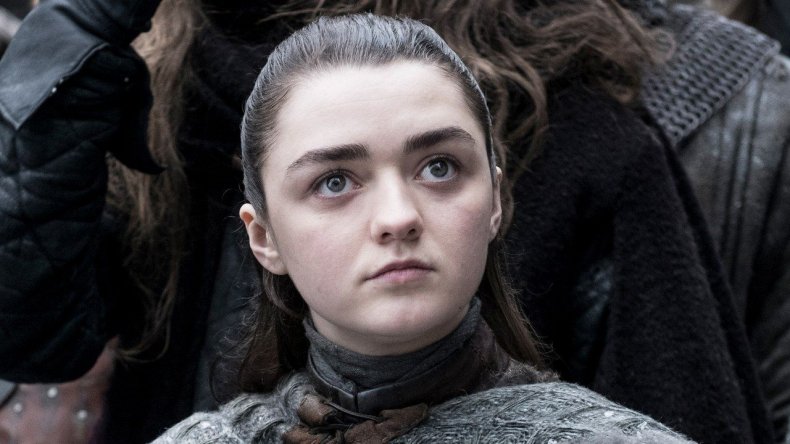 Killing the Night King with unbelievable athletic talent in season eight's third episode was enough to get social media enamored by the fictional character.
Now she's getting offers to play collegiate and professional sports. The University of Minnesota women's basketball program is the latest sports team to offer Arya Stark after the New York Jets reportedly signed her as an undrafted free agent.
After Arya's dominating performance Sunday night, Minnesota women's coach Lindsey Whalen said her staff has offered Arya a full scholarship. (The NCAA hasn't yet deemed interactions with fictitious characters to be a violation.)
"BREAKING: After a staff meeting this morning we have decided to extend a full athletic scholarship to Arya Stark of House Stark to attend the University of Minnesota. Winter is coming and we hope she chooses to continue to protect the bold north!!," Whalen tweeted.
About few hours before the offer from Minnesota, the New York Jets declared they had signed Stark as an undrafted free agent following last weekend's annual draft.
"We've signed undrafted free agent Arya Stark.
Welcome to New York, Arya!" the Jets tweeted.
If Stark, indeed, played for the Jets, she would be the youngest player in the NFL, and she would square up against the New England Patriots twice a year, which could be bad news for Patriots quarterback Tom Brady.
During a tense moment in Sunday night's Game of Thrones episode, Stark held her dragonglass blade in one hand, then switched it to the other before stabbing the Night King in the stomach, killing the king and the army of the dead.
Her athletic prowess instantly drew comparisons to some of the greatest athletes of her generation, starting with Michael Jordan, who was known for moving the basketball from one hand to the other while soaring through the air toward the basket.