Aryan Brotherhood Leader Facing Death Penalty Sues Sheriff Over Prison Diet
Ronald Yandell, a leader of the Aryan Brotherhood, sued Sacramento city officials over the conditions in the prison, including that he was refused his request for a vegetarian diet.
Yandell, who is serving a life sentence for a double homicide and faces a potential death penalty case, filed the suit from the Sacramento Main Jail on March 15. He alleges that he's been transferred to unsanitary jail cells multiple times, subjected to "extreme isolation" and denied his constitutional right to religious freedom.
That First Amendment right, he alleged in a handwritten court filing, was violated when his requests for a vegetarian diet were "ignored." Yandell said he needed to be on a vegetarian diet for religious reasons and asked on March 8, 2020, and March 20, 2020, for the accommodation.
Named as defendants in the suit are Sacramento Sheriff Scott Jones, Director of the U.S. Marshalls Service Donald Washington, Brandon Luke, the commander of the Sacramento County Main Jail and other officials at the prison.
Yandell was charged in 2019 for overseeing a "significant" heroin and methamphetamine trafficking operation from inside California prisons. A total of 16 members and associates of the white nationalist prison gang were charged for racketeering, murder and drug trafficking. Prosecutors haven't taken the death penalty off the table and Yandell wrote in his suit that he wasn't allotted contact visits with his legal team.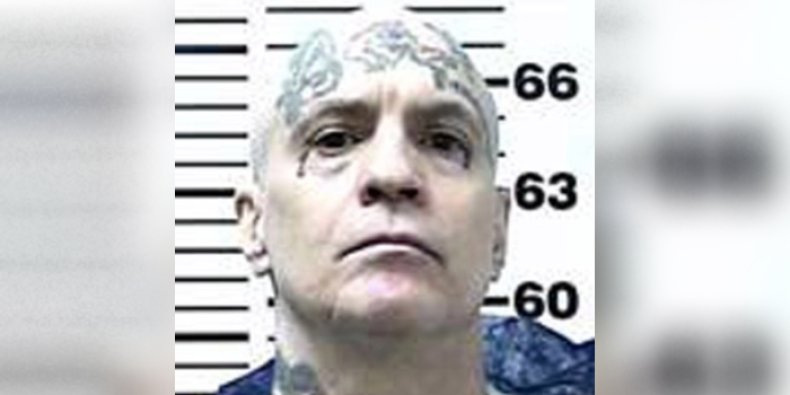 In June, he requested to represent himself in his own case, which gives him better access to evidence and the ability to communicate with people on the outside without federal authorities being able to listen.
Yandell alleged that he was not given access to a confidential room to visit with his legal team or a private phone. Instead, he said he has had to use one of the wall phones in the common area, "which are not confidential."
Prosecutors alleged in 2019 that the years-long drug trafficking operation was conducted with smuggled-in cellphones. This enabled Yandell and his cellmate William Sylvester to allegedly direct drug movements from their cell to California city streets, according to prosecutors.
"This extensive investigation revealed the violent underbelly of a race-based prison gang and organized crime enterprise operating behind bars," DEA Special Agent in Charge Chris Nielsen said in a statement in 2019. "This case demonstrates our unwavering commitment to combat drug-related gang violence not only on the streets, but also behind prison walls."
Along with being unable to confidentially communicate with his legal team, Yandell alleged that he's been locked in his cell for 23 hours a day since he was transferred to Sacramento County Main Jail in July 2019. He's also allegedly not been allowed "adequate outside recreation" since his arrival and had that cut down to no outside recreation in October 2020.
"Defendants violated plaintiff's rights under the Fourteenth Amendment to the United States Constitution by arbitrarily placing him in extreme isolation without written notice or given a chance to be heard," Yandell wrote.
This isn't the first time members of the Aryan Brotherhood have complained about their treatment in prison. Sergeant Rodney Grassman, a spokesman for Jones, told Newsweek the department won't comment on pending litigation, as is their policy, but he pointed to a statement Jones made in September 2019.
"While I can certainly appreciate this group's frustration that they do not get to enjoy all the freedoms they had in the California prison system—that same system, incidentally, where they were able to carry out the extraordinarily heinous crimes that they are now being charged with—they are treated and housed according to their charges and in-custody conduct," Jones said.
The sheriff added that all inmates were receiving what is required under state and federal law and "enjoy unfettered access to their attorneys."