When Rap Brings People Together: A$AP Ferg's Fulfilling His Purpose of Inciting Unity Through Music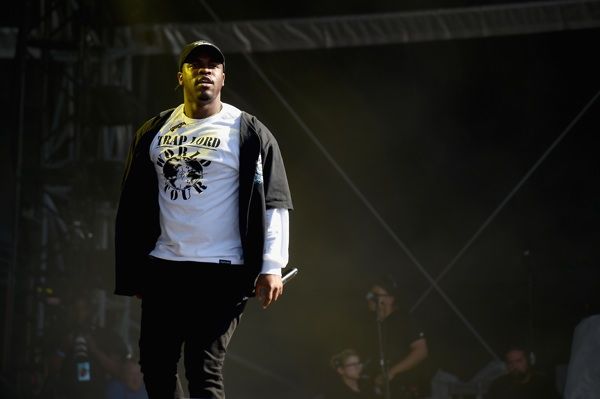 It has become all too common these days to see fashion designers collaborating with hip-hop artists. Kanye West, Pharrell Williams and Rihanna are just a few musical mavens who have worked alongside some of the biggest names in apparel and design, while several others like Young Thug, A$AP Rocky and Big Sean have been pegged as brand ambassador roles in lavish and highly lucrative fashion campaigns.
But A$AP Ferg—one of the leading members of New York rap crew A$AP Mob—is using his platform to broaden his audience and expand his Trap Lord brand in a more unique and innovative way than just sneakers and clothing. He's tapping into home goods.
The rapper recently launched his first home collection in partnership with merchandise reseller Fancy, and it includes a variety of home goods like pillows, bedding and bath towels.
It's not all that surprising that Ferg decided on a less traditional route to tap into fashion: After all, he isn't what one would consider a traditional rapper.
His unorthodox lyrical style, one that's almost preacher-like (take his "Hood Pope" track, for example), and rock-star pizzaz have granted him a cult-like following of people who come from just about every origin and orientation you can think of. Through his music, he's manages to get people from a variety of races to rage together mosh-pit style, but in the most harmonious of ways.
Building upon that diverse fan base and expanding the limits of his outreach can only happen if he continues to follow his life's purpose and do things differently, which is just one of the reasons he decided to introduce a home collection.
The rapper, who is currently working on his third album, Still Striving, chatted with Newsweek ahead of his Governors Ball Music Festival performance Saturday. He spoke about the many ways he plans to use his talents, whether through music or fashion, to spread his messages of unity, togetherness and appreciating people for their differences.
Check out A$AP Ferg's full interview with Newsweek below:
What sparked your idea to start a line of home decor?
Just wanting to take it a step further and do something different besides clothing. I've always been into home decor. I always shopped at Ralph Lauren and bought his dishes and Ralph Lauren wall paint. So I was just like if he could take it there, I definitely could take it there, and I'm definitely inspired by him to do it.
The bigger the platform, the bigger the launching pad for me to do what I love to do. But what's most important is this music and making sure the music is right and the curation of this music. That's where it's at right now. I feel like in culture, even artists, fashion designers, they're all linking up with rappers and hip-hop artists because we're the biggest thing on the planet right now. Everybody wants a piece of that light, because when you get a piece of that light it shines everywhere.
Speaking of that shining light, when you're performing, you spread your light to a lot of different cultures and races of people. How important is that to you? How does that make you feel to know you can bring different groups of people together?
It feels good because it shows you how powerful music is. Music is a universal language. I went to Japan—they don't even know how to speak English but they're humming 'Hood Pope.' They're learning how to speak English through my music. So that's huge in itself, breaking boundaries.
Your messages in your songs are kind of unifying. Was it always part of your plan to be a voice for the people?
Just me knowing my purpose from jump. I've been looking for my purpose for a while even before music. I've always been a creative spirit, but just like when I got signed, I knew it was my purpose. You can see it all though my videos, '100 Million Roses' all the way down to 'Hood Pope,' I'm always trying to give back to the people. [My music} always got kind of a church, minister, preachy vibe to it. But that's because I always felt like I had a voice. Me, I feel like Kanye said we are the new preachers of our generation. When I have a concert, we're actually having church and I'm the Trap Lord so I gotta preach to the people.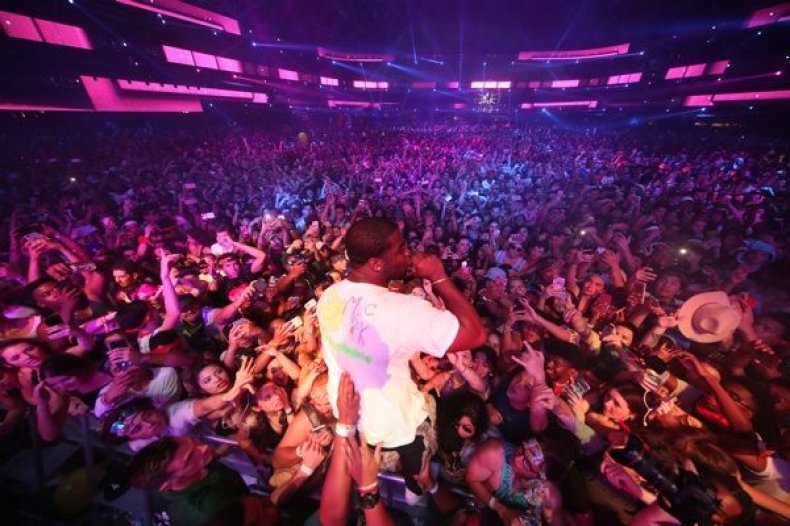 What do you think about the way people are receiving your messages?
Sometimes it can get miscommunicated or misinterpreted. But that's cool. That's why we do things like this, doing interviews and stuff like that. But I still got a long way to go. I'm an artist still trying to prove my point, show my art. I'm still a student, so I still got a long ways to go. So people are gonna hear a lot more from me.
How is what's happening right now in America—this political climate and all the social injustices people are facing—impact the way you deliver your music and who you're trying to reach?
I guess you just gotta hear it in the music. You got songs like 'Beautiful People,' where I touched on what's happening throughout the world and how people are affected by it, black and white. And you got songs like 'Psycho,' which is like trials and tribulations of my uncle growing up in the ghetto. You got songs like 'Hungry Ham,' where I'm explaining how my surroundings is. For people to know a little bit more about me, you gotta go deeper into some of them songs and just listen to the lyrics.
Do you feel like exposing more of what you've been through can help change the way people are going through their trials and tribulations?
Definitely. Because Kanye and Pharrell, Wu Tang, all of these people did it for me. When I listened to their music, 'Ready to die,' Biggie Smalls, it let me know that I'm not the only one that's thinking about the things I'm thinking about. Biggie thought about them, too.