ASAP Rocky's First Lawyer in Sweden Trial Shot in Stockholm: Report
The attorney who initially represented ASAP Rocky during his trial in Sweden was shot in Stockholm, according to a CBS News report. While Swedish police did not immediately reveal the name of the victim, the secretary-general of the Swedish Bar Association confirmed Henrik Olsson Lilja's identity to CBS on Friday.
The lawyer was reportedly targeted outside a Stockholm apartment complex. He suffered gunshot wounds to the head and the chest, according to Swedish newspaper Expressen. Despite his injuries, he managed to call emergency services and is said to be alive in a local hospital, although the state of his current condition is unknown.
Swedish police already have a suspect in custody and said on their website the incident is being investigated as an attempted murder. Authorities noted the shooting was an isolated incident and it was not connected to any other recent crimes of violence.
New York rapper Rocky, whose birth name is Rakim Mayers, was arrested in Sweden in early July following his alleged involvement in a street brawl with a 19-year-old Swedish man. He was charged with the assault of Mustafa Jafari, who claimed Rocky and his entourage attacked him.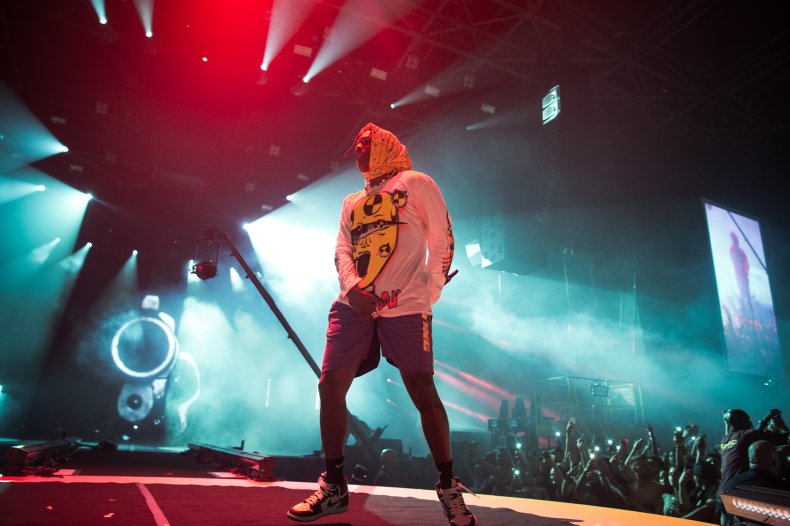 At the time Rocky was sightseeing in Stockholm following his headlining performance at a Swedish music festival. The Testing rapper claimed he was only acting in self-defense after Mustafa allegedly attacked his bodyguard. Rocky shared videos on Instagram of a two men—presumed to be Mustafa and a companion—following his group despite their requests to be left alone. According to Rocky's account of events, Mustafa persisted and allegedly thew a pair of headphones at Rocky's bodyguard, provoking a fight.
Rocky was arrested on July 3 and was held at a Swedish detention center despite requests from fans, celebrities and even President Donald Trump for the 30-year-old to await his trial in the United States.
Lilja was the first attorney to represent Rocky following the arrest and had appealed the rapper's detainment. Another legal team replaced Lilja in later proceedings.
After a week-long trial, Rocky was allowed to return to the United States on August 2. The rapper was found guilty of the crime by a judge. Although he was facing a maximum sentence of two years behind bars, the judge suspended his sentence, meaning that Rocky will not face more time behind bars as long as he avoids further legal trouble in Sweden.
Rocky took to Instagram to share his disappointment in the ruling but thanked fans and his attorneys for all their support.
"I AM OF COURSE DISAPPOINTED BY TODAY'S VERDICT. I WANT TO SAY THANKS AGAIN TO ALL OF MY FANS, FRIENDS, AND EVERYONE WHO SHOWED ME LOVE DURING THIS DIFFICULT TIME. IMMA KEEP MOVING FORWARD. THANK YOU TO MY TEAM, MY MANAGEMENT, ATTORNEYS, LABEL AND EVERYONE WHO ADVOCATED FOR JUSTICE," he wrote on August 14.