ASAP Rocky Trial Verdict: Rapper Found Guilty of Assault in Sweden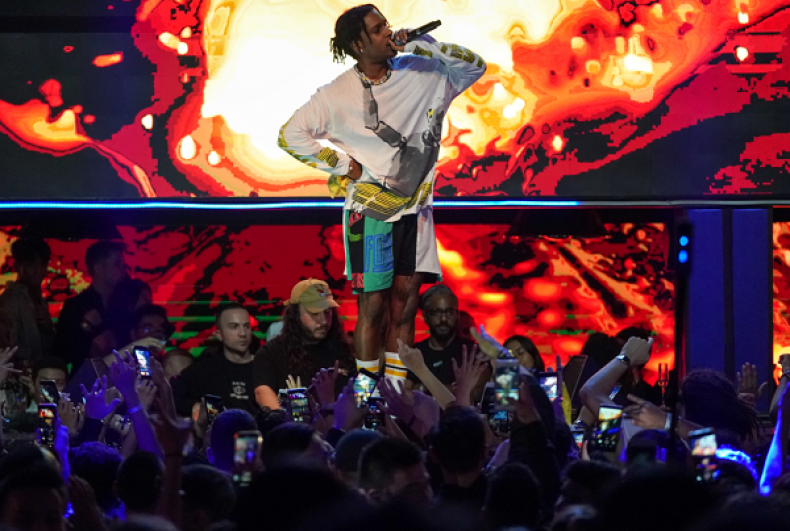 A judge in Sweden deemed ASAP Rocky guilty of assault on Wednesday. However, he will not be sentenced with more time behind bars, according to the New York Times. He was not present in court in Stockholm when the verdict was rendered.
Rocky, whose birth name is Rakim Mayers, was facing a maximum sentence of two years behind bars. Prosecutors previously requested a six-month prison sentence to be served in Sweden.
The "Testing" rapper spent a month in jail following his arrest in Stockholm on July 3. Rocky and two members of his entourage were charged with the assault of a 19-year-old man named Mustafa Jafari, who claimed the rapper and his friends attacked him on June 30.
Since his arrest, Rocky has maintained claims of his innocence and said he was only acting in self-defense during the attack. Before his arrest, he shared videos on his Instagram account showcasing Jafari and another man following the group and harassing them.
During the trial, Rocky said that he "begged and pleaded" for Jafari to stop following them. "We said, 'Look man, we don't want to fight y'all. We don't want any more problems. We don't want to go to jail. We don't want to fight y'all. Please stop following us," he explained, adding that he assumed Jafari and his friend to be under the influence of drugs during the time of the altercation.
When Jafari got aggressive with Rocky's bodyguard, the rapper said he involved himself in the fight.
Jafari was seeking 139,000 Swedish crowns—about $14,500 in U.S. currency—in damages.
Initially, a judge ordered Rocky to remain in Swedish custody for two weeks during an investigation of the assault. The conditions Rocky faced in jail, as well as his prolonged detainment, sparked national outrage in the U.S. as many fans protested his imprisonment and issued a petition requesting for the 30-year-old to be allowed to return home during the investigation. Celebrities and members of congress also supported Rocky, urging the Swedish government to let him spend the trail in his home-country opposed to lockup.
President Donald Trump weighed in—at the request of Kim Kardashian West and Kanye West—and encouraged Sweden's Prime Minister Stefan Löfven to release Rocky from Swedish custody. However, appeals were denied as Löfven claimed Rocky would not receive special treatment based on his star status.
Despite initial concerns of Rocky being a flight risk, he was finally released from a prison in the country and allowed to return to the United States on August 3 while a judge deliberated a verdict. Rocky's legal team were confident his release meant he would receive a not guilty verdict or wouldn't be issued any additional time since he had already spent a month in prison.