ASAP Rocky Trial Update: Rapper Says He 'Pleaded and Begged' For Peace Before Alleged Assault in Sweden
A$AP Rocky took the stand during trial in Sweden on Thursday. The rapper, whose birth name is Rakim Mayers, said he attempted to peacefully diffuse the situation that led to his arrest in Stockholm in early July.
Rocky, who is facing assault charges following the attack of a 19-year-old Mustafa Jafari, said he and his entourage were enjoying a day of sightseeing in the capital city when they were confronted by Jafari and another man. Rocky said he tried to reason with the young men before a fight ensued.
"We pleaded and we begged and we said, 'Look man, we don't want to fight y'all. We don't want any more problems. We don't want to go to jail. We don't want to fight y'all. Please stop following us," Rocky said while on the stand, according to NBC News.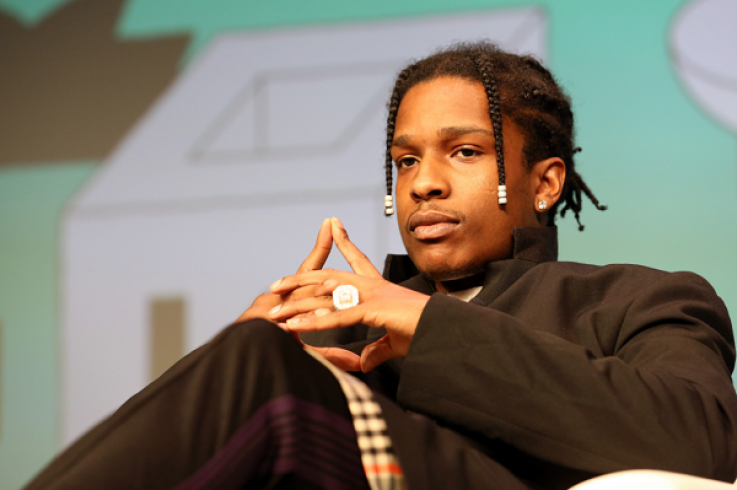 The Testing rapper was heard making similar comments in videos he shared on his Instagram on July 2. In one of the videos, Jafari and his friend continue to walk closely behind Rocky's entourage despite Rocky's protest, and the men can be seen throwing headphones at Rocky's security guard in a second video.
During his testimony, Rocky admitted his bodyguard did push one of the men away when they continued to follow them. "I couldn't help but to assume that these guys were affected by some kind of drug," he noted.
Rocky said the group continued to try and get away from the men and picked up bottles off the ground to fan them off. The 30-year-old tried to request an Uber car service but was unable to. Not long after, he jumped in the dispute when the men became increasingly aggressive and allegedly attacked his bodyguard, Rocky said during his testimony. He went on to say he refrained from calling Swedish police because he wasn't aware of the proper number to call, and at that moment, all he wanted to do was get to his hotel as quickly as possible.
Jafari, who is seeking 139,000 Swedish crowns—about $14,500 in U.S. currency—in damages, said he was trying to retrieve his headphones when he was allegedly attacked by Rocky and his entourage. He recalled the alleged assault during his testimony on Tuesday and said "he felt like they were going to beat me to death," the New York Times reported.
Prosecutor Daniel Suneson played video from nearby security cameras and witnesses' phones to a judge on Wednesday depicting Jafari allegedly being attacked. He also said to have footage of Jafari being hit over the back with a bottle, although Rocky's legal team disputed the evidence.
Rocky was in Sweden for the two-day hip-hop festival Smash x Stadion, which he headlined, before the street fight erupted. His current legal troubles resulted in a cancellation of the remainder of his European tour.
The rapper, who pleaded not guilty, is facing a maximum sentence of two years if convicted.
ASAP Rocky Trial Update: Rapper Says He 'Pleaded and Begged' For Peace Before Alleged Assault in Sweden | Culture