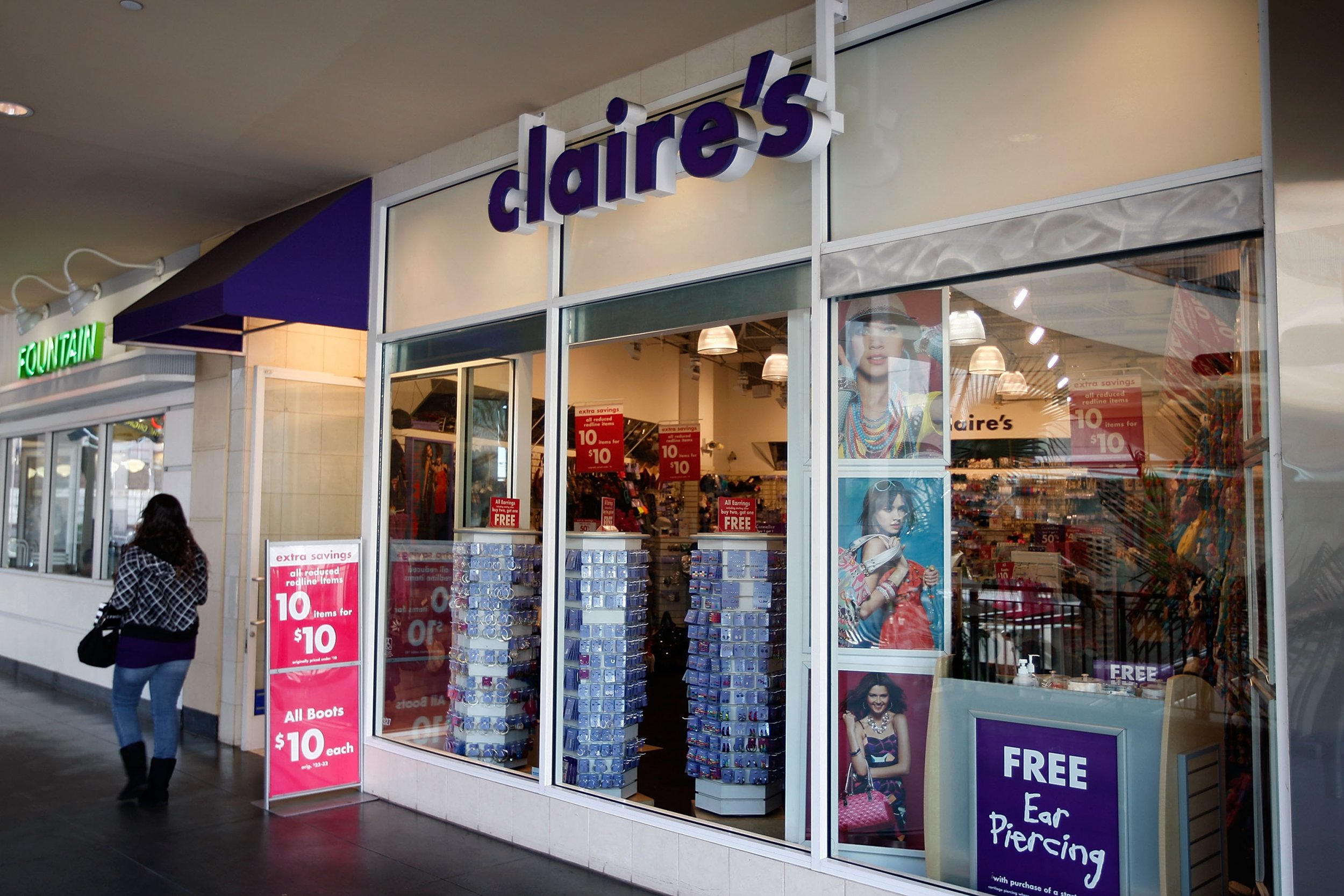 Updated | Some makeup products geared towards girls sold at Claire's are tainted with asbestos, according to a report from WJAR, an NBC affiliate station based in Rhode Island. The issue was discovered after a woman sent the makeup away for tests before her 6-year-old daughter used it.
The woman, Kristi Warner, works at a law firm that specializes in asbestos lawsuits.
Nine potentially affected products are currently listed on Claire's website. An updated list was released on Wednesday morning, according to the company's Twitter account. The company states on its website that it will offer refunds to customers who return the products while the investigation is ongoing.
Between 1 million and 400 million pieces of asbestos were found in samples that were sent for testing, according to the summary of the lab's analysis provided to Newsweek.
Newsweek has contacted Claire's and the law firm and has not yet received a response.
In a statement, the company said it was working with suppliers and is conducting an investigation. No further details were immediately available. Claire's has more than 1,600 stores in North America alone, according to the company's third-quarter report.
Sean Fitzgerald at the Scientific Analytical Institute in North Carolina says he tested 24 samples from 17 products purchased in nine different cities. "Every time we tested, in every Claire's product that contains a talc-based cosmetic, we found tremolite asbestos."
Talc-based cosmetics are particularly suseptible to being contaminted with asbestos, Fitzgerald said, because of the way talc and asbestos form in the earth. "Talc minerals and asbestos-forming minerals are related. They're both magnesium silicates," he said. In fact, he added, talc can be thought of as forming from asbestos the way rust might form on a metal trash can.
Asbestos isn't just one substance; it's actually six different minerals, according to the National Cancer Institute's website. Until the end of the 20th century, asbestos was used for insulation and fireproofing, among other things. However, the Environmental Protection Agency banned all new uses of asbestos in 1989.
That doesn't mean that all asbestos production stopped in 1989. The asbestos mine in Asbestos, Quebec—the largest in Canada—only closed about five years ago, according to The Globe and Mail.
Asbestos has been linked with several different lung conditions and a rare cancer called mesothelioma that affects the membranes that cover a person's organs. Asbestos-related diseases usually affect people who are exposed to it through their job; the risk is especially high if a person is exposed over a long period of time.
However, this isn't the first time that asbestos has been found in products for children, In 2015, CNN reported on an assessment from an advocacy group showing that asbestos could be found in crayons and toy crime lab kits.
This article has been updated to include information about the number of asbestos structure found and comments from Sean Fitzgerald.