Transgender Bathroom Debate: Court Backs Wisconsin Teen's Claims of Discrimination at School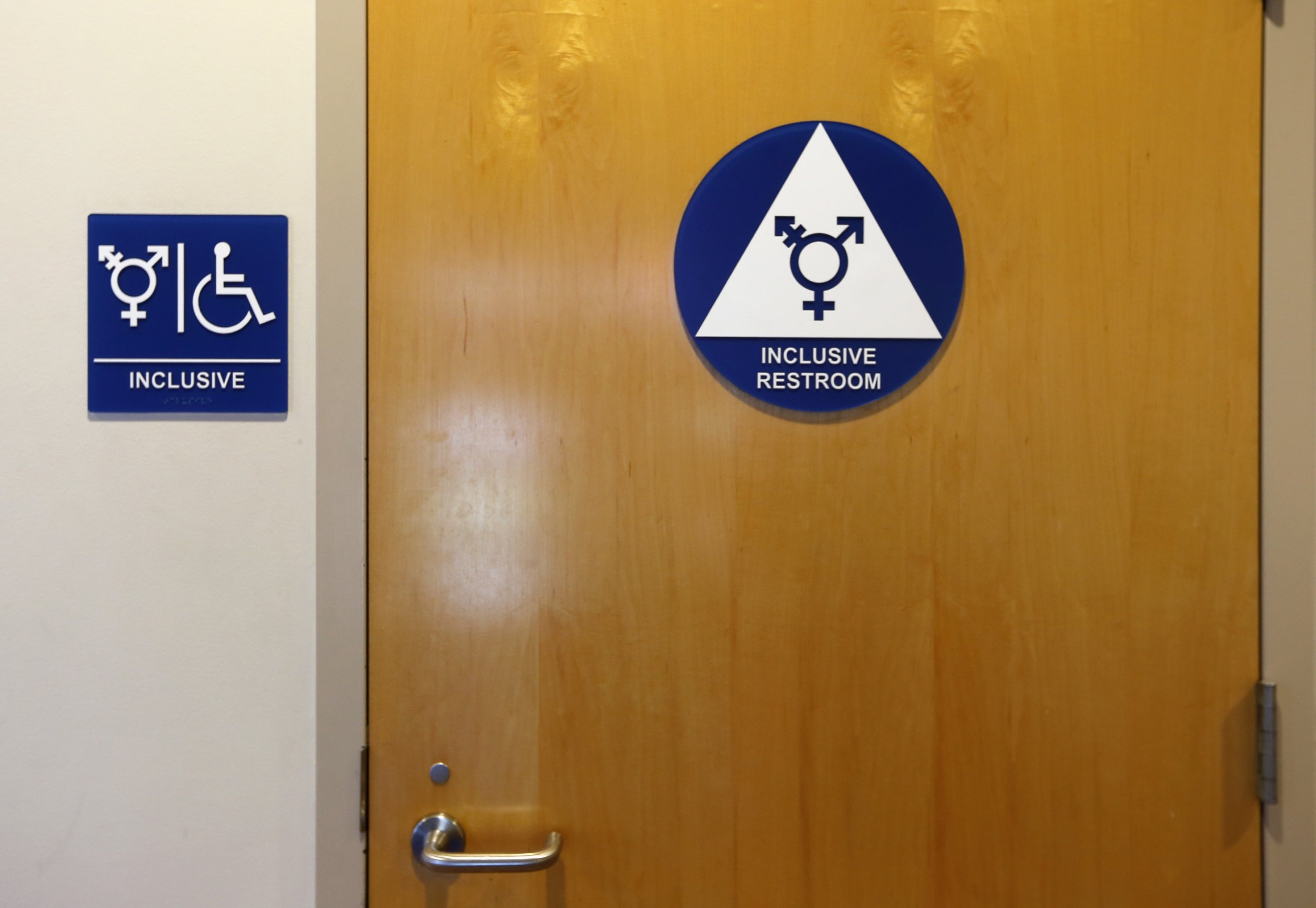 Updated | Wisconsin teen Ash Whitaker notched a victory for transgender students Tuesday when the Seventh Circuit Court of Appeals upheld a previous ruling that his school should let him use the boys' bathrooms on campus.
In a decision released just before the last day of school, the court affirmed a preliminary injunction from September that allowed Ash, a 17-year-old boy assigned female at birth, to access boys' facilities at Tremper High School in Kenosha, Wisconsin. He'd sued in July after administrators repeatedly limited him to only girls' and gender-neutral restrooms, citing privacy concerns, according to The Washington Post.
The appeals court found Tuesday that the school district was likely violating Ash's rights as guaranteed in Title IX of the Education Amendments of 1972, which prohibits discrimination based on sex, as well as the Fourteenth Amendment's Equal Protection Clause.
"I am thrilled that the Seventh Circuit recognized my right to be treated as the boy that I am at school," Ash said in a news release from the Transgender Law Center, which represented him. "After facing daily humiliation at school last year from being threatened with discipline and being constantly monitored by school staff just to use the bathroom, the district court's injunction in September allowed me to be a typical senior in high school and to focus on my classes, after-school activities, applying to college and building lasting friendships."
Perhaps most notably, Tuesday's ruling sidestepped an ongoing debate over President Donald Trump's February decision to withdraw guidance from his predecessor. In 2016, the Obama White House issued a "Dear Colleague" letter to schools expanding the interpretation of Title IX and recommending that transgender students be able to use whichever facilities correspond with their gender identities.
The U.S. Supreme Court declined to hear a previous case—that of Virginia teen Gavin Grimm—earlier this year after Trump revoked the guidance on which Gavin's appeal was built, BuzzFeed reported.
On Tuesday, Judge Ann Claire Williams wrote that she took issue with the Wisconsin administrators' arguments that they didn't didn't violate the Equal Protection Clause.
"The School District treats transgender students like Ash, who fail to conform to the sex‐based stereotypes associated with their assigned sex at birth, differently," she said in the opinion. "This places the burden on the School District to demonstrate that its justification for its bathroom policy is not only genuine but also 'exceedingly persuasive'...this burden has not been met here."
The school district's counsel, Ronald S. Stadler of Mallery and Zimmerman, S.C., said in a statement Wednesday that the administrators were disappointed with Tuesday's ruling. Stadler hit out at the court for acknowledging the debate over whether transgender students are protected by Title IX but not falling in line itself.
"The court expanded the 'sex-stereotyping' theory from a recognition that one cannot be discriminated against because of gender non-conformity, such as not wearing clothing typically associated with the individual's sex, and instead created a new right extending discrimination because of sex to now include the status of being transgender," he wrote. "The court also rejected the district's position that there is a rational basis for requiring men to use men's rooms and women to use women's rooms. Instead, the court believes there is no harm in allowing men and women to use the same restroom."
Stadler said the school district was analyzing whether to ask for a full review of the case, appeal to the Supreme Court or defend it in trial.
This story has been updated to include a response from the Kenosha Unified School District's legal team.