Human Ashes in Plastic Baggies Mistaken for Heroin After Car Crash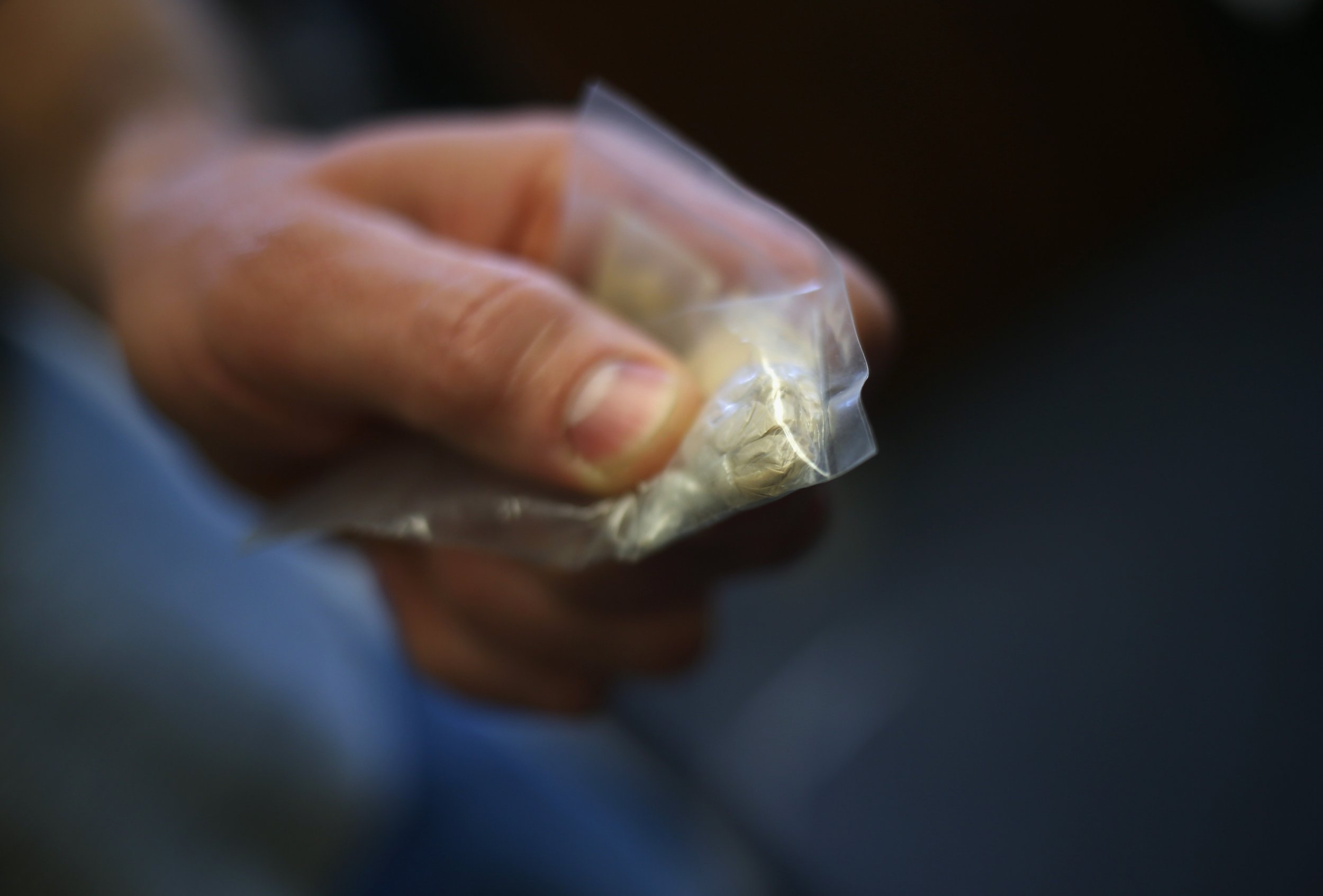 Police in Maine reportedly mistook clear plastic bags full of ashes for heroin after finding them in a vehicle that had just crashed.
The ashes belonged to a man who died in 2013: His son had recently received the remains from a sibling and was storing them in his car, which he loaned to a friend last week, according to the Kennebec Journal. His friend got into a crash, smashing into a utility pole, and that's when the sheriff's deputies showed up.
Authorities were giving medical assistance to the driver—including administering the drug naloxone, which is used to stop an opioid overdose—when they found the ash-filled baggies in the car and thought they were full of heroin, the Kennebec Journal reported. The driver was operating the vehicle without a license but it was unclear whether drugs played a role in the crash; he was not charged with a drug offense.
First responders gave the driver two doses of naloxone, also known by its brand name Narcan, according to the Portland Press Herald. The first came from a deputy and the second from an EMT.
The Kennebec County sheriff did not immediately return Newsweek's request for comment, but he told the Kennebec Journal that the substance, which totaled 48 grams, was confirmed a couple of days later to be human remains and not heroin, even if it was "a rather unusual manner in which to keep the remains of a loved one."
The bags full of powder were being held in the glove compartment, which is where the driver was searching for documentation after the crash in the presence of deputies, the Portland Press Herald reported. It was at that point that he was said to have become unresponsive and received his first dose of naloxone.
"This was the first time my father was ever in lockup right here, and it took me forever to get him out of it," Augusta resident Kevin Curtis, the owner of the vehicle and the son of the deceased, told the Kennebec Journal.