'You Are Not Welcome': Note Left by Angry Resident on Car Stuns Internet
A North Carolina woman became the victim of tourist-induced rage in Asheville after a local wrongly assumed she was a tourist, and placed a harsh warning on her car to leave.
The woman, as explained by her sibling in a popular online post, is originally from Asheville but has South Carolina plates. A small piece of paper was left on the windshield of her car, reading a message.
"Tourists are ruining Asheville. You are not welcome here! Go home!!!!" read the note. The post gained over 60,000 votes on Reddit after being shared.
Asheville is located in North Carolina and has seen rises in tourism as people flock to the beautiful landscapes and rivers. Though it might be great for businesses in the area, not all residents are happy. Many pinpoint tourism as the catalyst of rising home prices in the Asheville market. An NPR report, citing Moody's data from late 2021, suggested that home prices in Asheville are overvalued by 46 percent, but local real estate agents told Citizen-Times that they predict it will only hold steady or increase.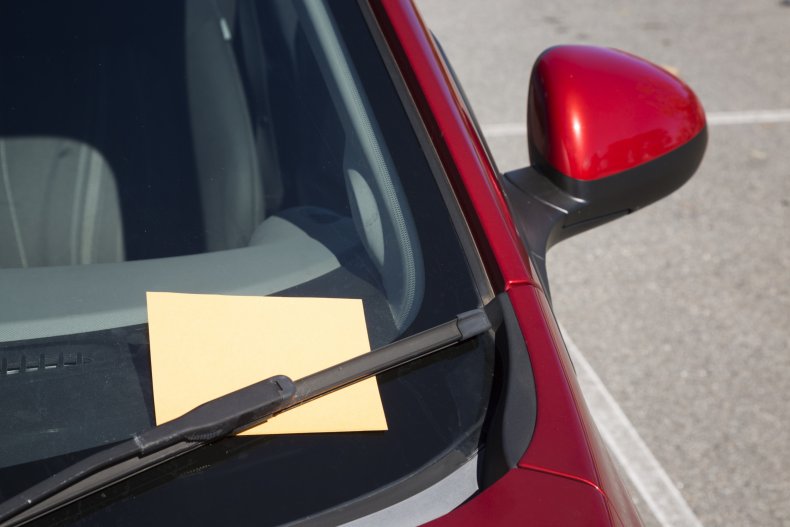 Despite a reported increase in population migration rolling in on Asheville, there's only a limited amount of land. Asheville is surrounded by mountains so building out to accommodate proves difficult. Despite this, reports predict that people will continue to move to Asheville, "either in retirement or by bringing their mobile jobs with them."
The tourism industry in Asheville is thought to have bounced back to even higher levels than in pre-pandemic times, with reports suggesting that the 2021 average occupancy rate for vacation rentals was 65.7 percent and, in 2020, it was 71.7 percent. In 2019, It stood at 58.8 percent.
Some, unlike the message planter, see tourism as a good thing, like Explore Asheville President and CEO Victoria Isley, who told Spectrum News it means "more opportunities for our restaurants, our outdoor outfitters, our retail partners. We really heard over the holiday season that our retail partners had a great season, that even eclipsed 2019."
Others however aren't so sold. Local residents in 2019 spoke up about tourists overrunning the city and creating a gap between the wealthy visiting and service workers. They successfully called for a moratorium on new hotel development, which lasted 17 months. A new map was reportedly built to designate where hotels can and can't be built within the city.
The posted message on the car, which, despite the controversial method, appears to echo the thoughts of many residents, split opinions online.
"Asheville is one of my favorite places to visit. But I only live about an hour away so it's usually just a fun day trip to see friends," wrote one user. "But the town is FULL. It's not a big city and being in a valley they can't just expand outward. So even the small towns nearby are getting more and more expensive. So I don't blame locals, especially with people buying up real estate for Airbnbs."
Others however reeled at the message left on the windshield, with one user claiming it actually "makes me want to vacation in Asheville just because."
"Their minor league baseball team is literally named the Tourists—Asheville has always been a tourist town even if it's become significantly more popular in recent years," added another. "There's definitely issues nowadays with housing price/availability but that's more an issue with AirBnB/developers than the tourists themselves."
Newsweek has contacted the poster for comment.