Ashley Biden 'Doesn't Think' Trumps Will Follow Tradition by Inviting Bidens to White House
President-elect Joe Biden's daughter said Tuesday that she doesn't believe the Trump family will follow traditional protocols by inviting the Bidens to the White House on Inauguration Day.
Speaking on the Today show, Ashley Biden said President Donald Trump and first lady Melania Trump had not reached out to her parents for the standard presidential handoff.
"I don't think they're doing the traditional protocol, which is unfortunate, but I think we're all OK with it," she said.
Typically, a presidential transfer of power involves a number of arrangements between the outgoing administration and the incoming one. Those traditions include an invitation to the White House following the election, a tea and tour with the outgoing first lady and her successor, and a welcoming to the White House on Inauguration Day.
Ahead of the inauguration, it is customary for the outgoing president to greet the incoming president on the steps of the White House's North Portico and then ride together to the Capitol.
But that tradition will be broken this year, and the Bidens will instead be greeted by White House chief usher Timothy Harleth, CNN reported.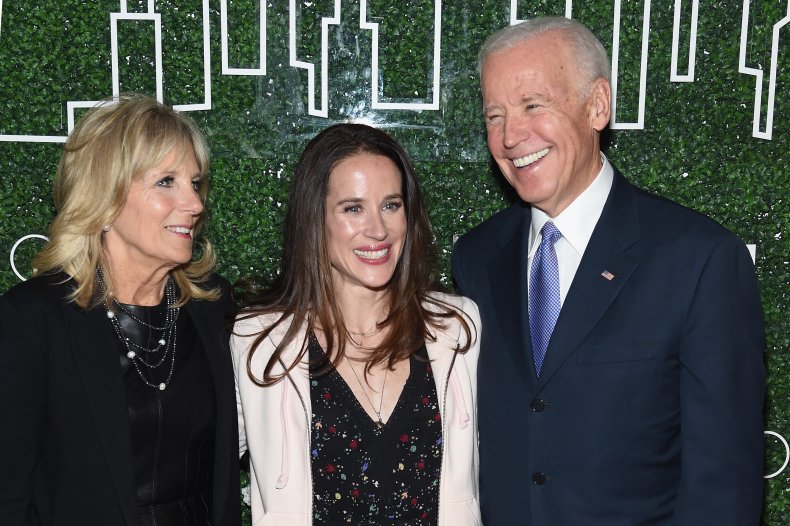 The break from presidential tradition is the first of its kind since President Andrew Johnson left office in 1869. Never before in modern times has an outgoing administration snubbed its successors and refused to follow transfer-of-power traditions, no matter how contentious or bitter the election cycle had been.
"I recall both interactions that then first lady Hillary Clinton had with Barbara Bush in 1992, when she first arrived at the White House, and in 2000, when she hosted Laura Bush," a former senior official in the Clinton administration told CNN. "Both were after contentious campaigns, and both visits could not have been more gracious and welcoming."
But Trump has broken nearly every protocol after refusing to accept the election outcome and falsely claiming it was stolen. Trump will be the fourth president in history to refuse to attend his successor's inauguration.
Wednesday's inauguration will have a high security presence following the Capitol riot that left five people dead, including one Capitol Hill Police officer. About 25,000 members of the National Guard have been deployed to D.C. ahead of the ceremony, at least double the number present at previous inaugurations.
"This is a national priority. We have to be successful as an institution," Army Secretary Ryan McCarthy said Sunday. "We want to send the message to everyone in the United States and for the rest of the world that we can do this safely and peacefully."
Newsweek reached out to the Biden-Harris transition team for comment but did not hear back in time for publication.