'Southern Charm' Star Ashley Jacobs Worried No One Would Date Her After Thomas Ravenel
Southern Charm star Thomas Ravenel alluded his ex-girlfriend Ashley Jacobs may have been unfaithful during their on-and-off-again relationship, prompting Jacobs to issue a response to the allegations on Wednesday.
Jacobs told Us Weekly during an interview she never necessarily cheated on Ravenel, whom she dated for more than a year, but she did confess to speaking to other men during the ex-couple's off moments. According to the reality star, her actions were never intended to hurt Ravenel, but rather she was using their time apart to make sure she hadn't lost her edge.
"I need to be strong enough to be alone right now and I guess I thought by talking to someone else, it was sort of a distraction to get over him," Jacobs said. "Not necessarily to be with this other guy, but … I think every woman or person for their ego wants to know that they're still desired, like I haven't lost my groove. And just because I dated Thomas Ravenel, [my fear] was that no one in this town would still date me."
The registered nurse, who appeared on Season 5 of the Bravo reality series alongside Ravenel, said one of her biggest concerns was that she'd be judged by folks in Charleston because of her dating history, although that turned out not to be the case.
Noting "it felt good" and she "was flattered" by other men's advancements towards her, Jacobs admitted she "should have stayed clear and then I think no one would have been hurt in the process of it."
"I should have been more upfront that this guy texts me more than I led him on to believe, but it was all harmless and I told this other guy," she continued. "I said, 'Thomas and I, we're in a very complicated relationship.'"
In a series of tweets, Ravenel hinted at the demise of his relationship with Jacobs on Saturday. "Today, my personal life just took a huge upward turn," the 56-year-old wrote. "I finally have more than enough information to move forward without any doubt or hesitation and I'll never look back."
The former South Carolina state treasurer, who is currently facing sexual assault allegations brought by multiple women, went on to share the lyrics of Chicago hit song, "If She Would Have Been Faithful," in reference to Jacobs.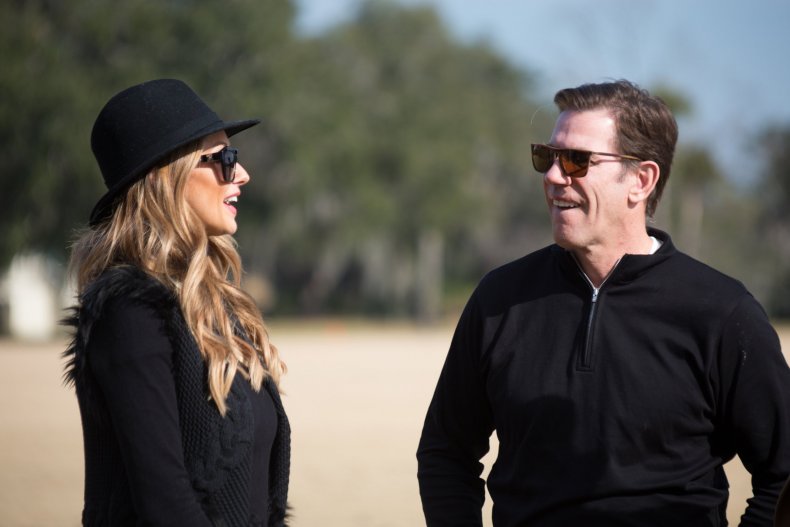 "After 30 years I finally understand the lyrics from that wonderful Chicago tune: If she would have been faithful / if she could have been true / then I would have been cheated / I would have never known real love," Ravenel wrote.
Jacobs confirmed her split from Ravenel earlier in August but told Us Weekly she wished she "could do things over."
"Sometimes you show a tough exterior, but deep down you can't help but be hard on yourself and tough on yourself and be disappointed in yourself," the 33-year-old said. "Or just say, 'How did I get myself to this place? I'm better than this.' And I made so many mistakes, on camera, rookie mistakes, but I definitely learned a lot, but I appreciate people who lift my spirits because I don't get a whole lot of that and I think that's what keeps me tied to Tom—he's the only one who really knows what I'm going through in terms of being on the show."