Ashley and Jay, Nicole and Azan and More Surprising '90 Day Fiance' Stars In Quarantine Together
Three controversial 90 Day Fiancé couples appear to be together—or back together—during the COVID-19 outbreak across the world. The famed reality show often shows volatile relationships, which sometimes play out in heated breakups on screen, or on social media years after.
Ashley Martson and Jay Smith, Nicole Nafziger and Azan Tefou and Tiffany Franco and Ronald Smith are no exception to constant public inquiries, occasional outbursts and shocking revelations.
Two couples revealed they're apparently back together and cozy in quarantine together, while one shared that the timing has them stuck together due to travel bans.
Here's everything we know about the three couples, who is still together and how coronavirus is affecting them.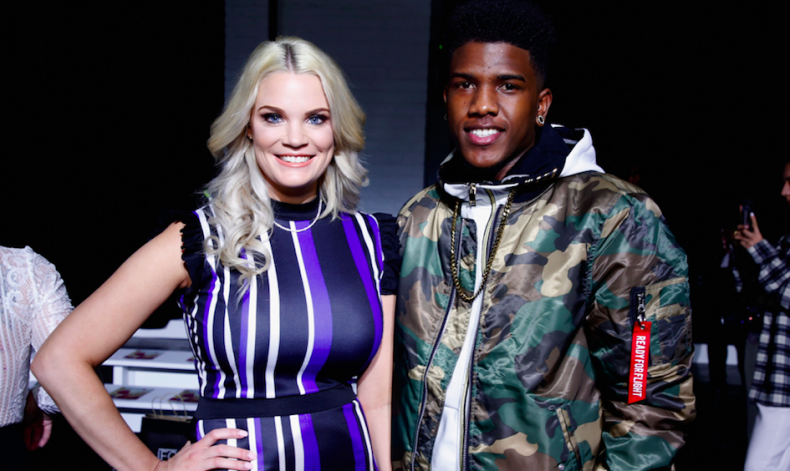 Ashley and Jay
It seemed Ashley and Jay were done for good after Jay was caught on Tinder the day after their wedding. Fans know the story escalated from there when Ashley apparently broke into Jay's house using a fire extinguisher. Later, Jay was even taken into custody by immigration for a month before being released at the end of July.
At the time Jay had another girlfriend. Ashley and Jay were married on 90 Day Fiancé, but officially divorced after Jay's cheating escapades. Fans were appropriately confused when the ex-couple appeared in a lighthearted TikTok together.
The video not only showed Jay kissing his once-estranged wife, but Ashley wearing a sweatshirt that read "taken."
"Damn, maybe this quarantine isn't so bad after all," she wrote in an Instagram caption.
Nicole and Azan
One of 90 Day Fiancé's most-known couples is isolated in Morocco together. Nicole visited Azan in the middle of the coronavirus outbreak, which has apparently left her unable to get home.
While Nicole and Azan have been together since they first appeared on the show, it's not often that fans get to see them as a couple. Nicole lives in America and Azan still lives in Morocco, though the couple has applied to live together in both countries.
Nicole assured fans that they're okay in the middle of the global crisis. "Sucks everything is closed," she wrote in an Instagram story. "I'm still in Morocco for everyone that wants to know. Not going home just yet. But I'm fine. We're good."
Tiffany and Ronald
A recently-split couple seems to be back together. Tiffany and Ronald only announced their pending divorce two months ago, but in coronavirus, they appear to be together. This comes after Tiffany posted a photo that referred to Ronald as her "honey" by using the honey pot emoji.
Ronald and Tiffany received support from fans in the comments who seemed pleased to see their love revived. The pair first appeared on 90 Day Fiancé: The Other Way when Tiffany attempted to move to South Africa. She decided against it as she was pregnant with their child at the time and apparently felt safer in America.