Watch: Ashley Judd Rallies 'Nasty' Women at D.C. March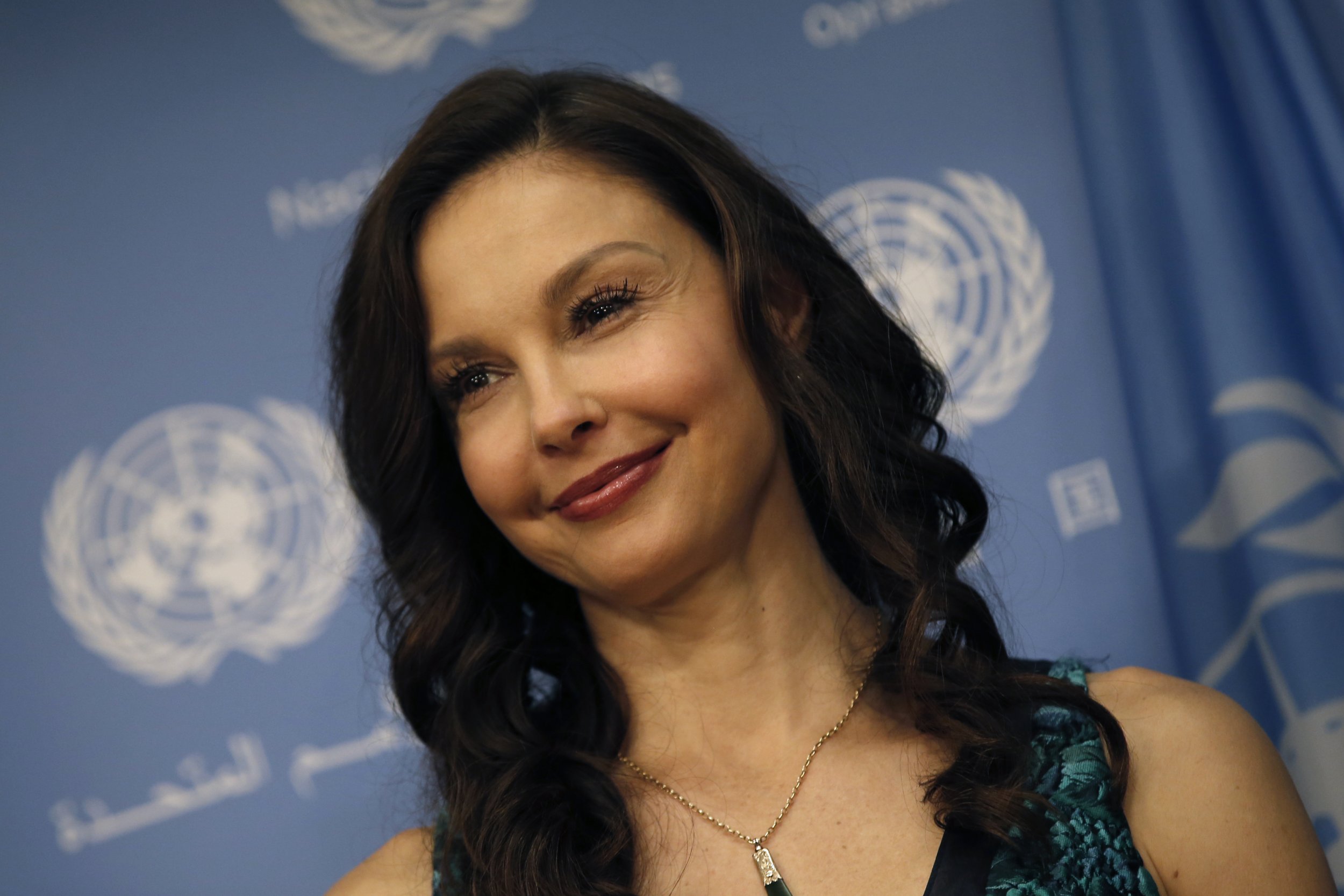 Actress Ashley Judd was just one of many celebrities joining the hundreds of thousands crowding Washington, D.C. Saturday for the Women's March but she left a singular impression with a beat poetry reading that harshly condemned new President Donald Trump.
RELATED: Hundreds of thousands rally in defiance of Trump
"I am a feminist...I am a nasty woman," Judd declared in her reading of a poem by Nina Donovan, 19, of Tennessee that invokes Trump's campaign remark about Hillary Clinton being a "nasty woman." The poem paints a harsh portrait of Trump's America, awash in corruption, chauvinism and racism.
"I am not as nasty as a swastika painted on a pride flag. And I didn't know devils could be resurrected but I feel Hitler in these streets. A mustache traded for a toupee," Judd said. "I am not as nasty as racism, fraud, conflict of interest, homophobia, sexual assault, transphobia, white supremacy, misogyny ignorance.
RELATED: Inauguration and women's march, by the numbers
"We are not here to be debunked. We are here to be respected. We are here to be nasty. I'm nasty, like my blood stains on my bedsheets."
Speakers also included Angela Davis, Michael Moore and Scarlett Johansson at the D.C. march, although protests were taking place Saturday in cities around the world. Although official estimates were not yet available, D.C. was expected to see more people for the march Saturday than it did for Trump's inauguration Friday.
The idea for a march initially started on Facebook this fall but quickly gathered momentum as Trump's inauguration approached. The perhaps millions in cities around the globe were assembling to stand for the rights of women and minorities.
Judd inspired both support and criticism with her pointed remarks, with some calling her speech "disgraceful" and "hysterical." Many denounced her remarks alluding to Trump's comments about daughter Ivanka's looks, as she said, "I am not as nasty as your own daughter being your favorite sex symbol. Like your wet dreams infused with your own genes."