Ashley Madison Trains Cheating Coaches on 'True Nature of Infidelity' for Newest Feature
Ashley Madison, the discreet dating site that aides spouses looking to cheat on their partners, plans to introduce a new feature. The company is in the testing phases of implementing "cheating coaches" in an effort to help those users who do not have much experience with online dating.
"Our coaches are carefully selected to meet the needs of our community," Ashley Madison's Chief Strategy Officer Paul Keable told Newsweek Monday. "They come from a variety of backgrounds, including certified life coaches, dating coaches, and other industries where inter-personal communications is required."
"Each of them are put through our own internal training, which includes educating them on the true nature of infidelity–something we are uniquely positioned to do, with more than 60 million members having joined our site since 2002," Keable continued. "This provides them with a better understanding of why more than 18,000 people join Ashley Madison every day."
The coaching feature was inspired by user feedback, particularly from female members, according to Keable.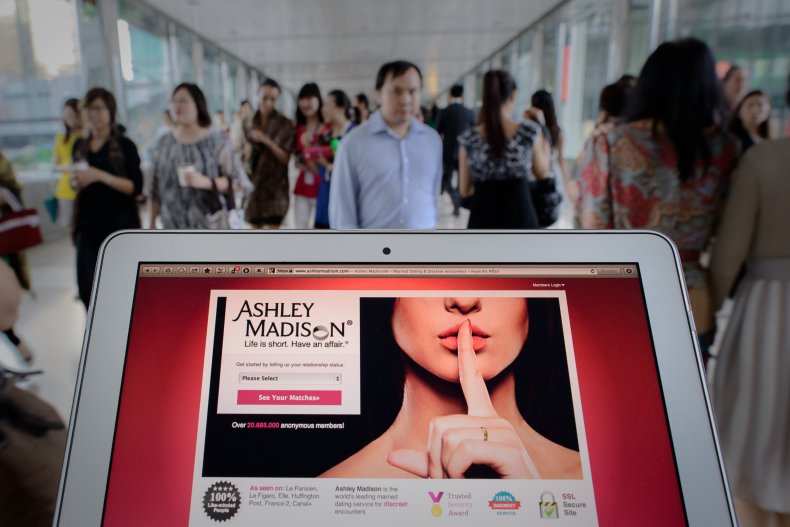 "We often heard that our female members were frustrated with their male counter-parts attempts at connecting and communicating with them, mostly that their approaches lacked a certain level of sophistication," Keable said. "What we came to understand was that the online dating industry changed how people were connecting, by making the technology more important than the user."
He added that gamified dating apps with like and swipe features had diminished users' ability to communicate effectively in the early stages of getting to know someone online. "With Ashley Coaches, we're putting a stronger emphasis on the human connection, helping our members put their best foot forward while still maintaining their discretion," he explained.
Coaches, while helpful to users of an older generation, Keable says just as many millennials are seeking a level of support while using the discreet dating platform.
The coaching feature has not yet fully launched, but has been made available for testing for a select group of users in Brazil and the United States. Although no official launch date has been announced, those at Ashley Madison "absolutely" see it becoming a permanent feature of the site in the future.
"Quite frankly, we see a pathway to this being a stand-alone product given the current status of online dating–traditional or married," Keable said.