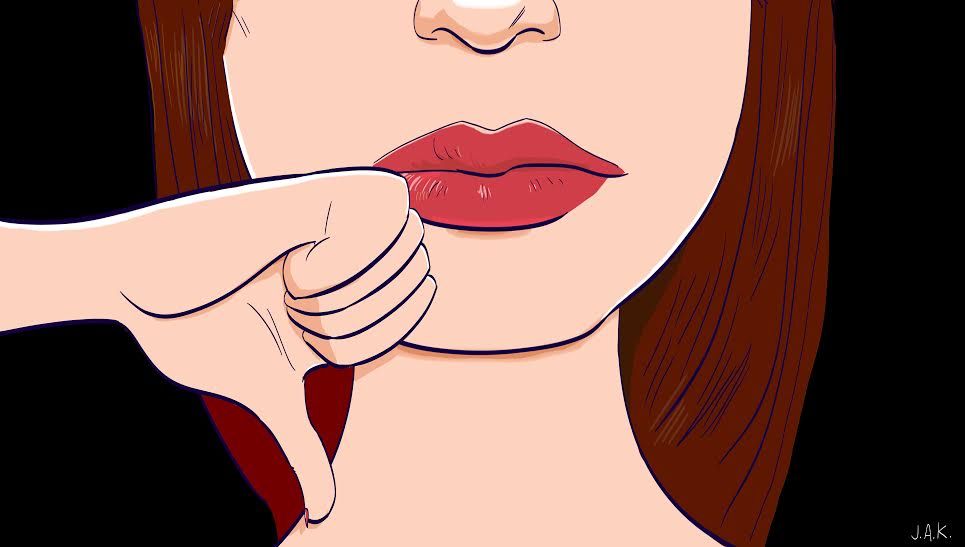 Previously: What It's Like to Share a Name With Lord Voldemort
Times are tough for the Ashley Madisons of the world.
That's not a nickname for registered users of infidelity hook-up site AshleyMadison.com (slogan: "Life is short. Have an affair"), whose email addresses have been leaked in a massive data dump by hackers. We mean actual Ashley Madisons.
We reached out to people with the misfortune of sharing a name with the company and asked them how they're holding up as their given name gets plastered all over the media in a less-than-wholesome context. Unsurprisingly, women named Ashley Madison don't seem very fond of the controversial site that bears their name.
Our two Ashleys are both in their 20s, meaning they've held the name longer than the company, which was launched in 2001. Ashley Madison of Massachusetts, a graduate student pursuing a degree in nonprofit management, spoke to Newsweek by phone. Ashley Madison of Orlando, a former actress who is now a real estate investor and the owner of a kitchen cabinet business, agreed to be interviewed over email. (A third Ashley Madison, reached via LinkedIn, revealed that that is not really her name; her husband had cheated on her using the site and then moved in with the other woman. "Two families were devastated and destroyed," she explained. "I created this account to spy on them and I thought it was a suitable name.")
Here's what it's like to share a name with one of the world's most infamous dating sites.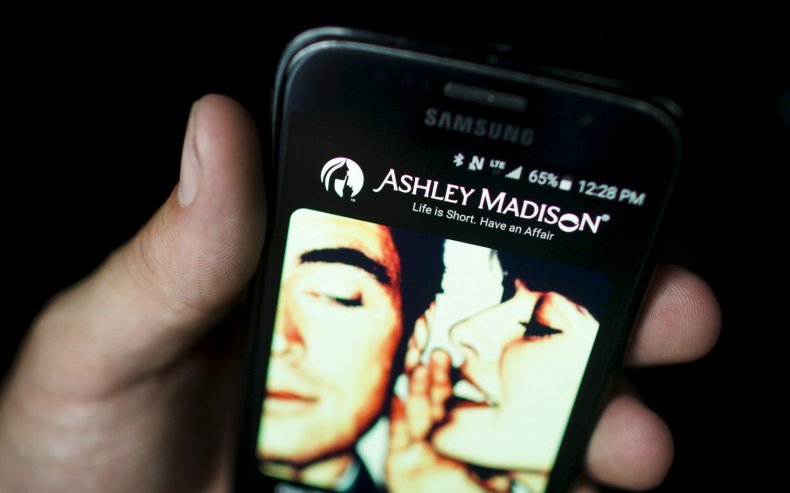 How long they've had the name "Ashley Madison":
Ashley Madison, Orlando: I have had the name Ashley Madison since I was born on June 6, 1986. Madison is my middle name.
Ashley Madison, Massachusetts: I am 22. [Ashley Madison is her real first and last name.]
Ashley Madison, Orlando: I have used the professional name Ashley Madison as an actress since I was a little girl and obtained my first agent, Innovative Artists, when I was 12 years old.
On when they first became aware of the Ashley Madison dating service:
Ashley Madison, Orlando: I first heard about Ashley Madison the website in 2007, when they sent out a press release "courting" me to be a spokesperson for their company. I said absolutely not and was utterly shocked and disgusted by the egregious website and everything it so irreverently represents.
Ashley Madison, Massachusetts: When I was probably in middle school, I Googled my name. But in middle school I didn't quite know or understand the [Ashley Madison] website fully. Then, in high school, I kind of understood finally what the website did and the point of why people used it.
On the strangest experiences caused by being named Ashley Madison:
Ashley Madison, Massachusetts: When I get my ID checked or if I'm at the airport, someone [often] makes a comment. But they don't fully say it. They kind of just say, "Oh, you know your name..." and that's pretty much all they say. They don't, like, reiterate my name and associate it with the website.
Ashley Madison, Orlando: The strangest experience I have had as a result of my name was Googling myself in 2009 and finding a string of websites created for the Ashley Madison company using my name, image, likeness, false slanderous biographies, even a video playing on loop of a movie I was in where I was jogging and my cleavage is going up and down. You name it, there it was. I was stunned and deeply upset; I would say in hysterics. I felt very defeated at the time and I was wary of what my course of action should be and how I should defend myself against these brazen bullies who I felt had taken it upon themselves to use my name to capitalize on their brand at the expense of my reputation and character. It was a very trying, difficult time, and yes, very strange. I was 23.
Ashley Madison, Massachusetts: At a fundraiser event that I went to, I had an executive from a business come up to me to ask me where the bathrooms were. But he saw my name tag. And he said it's funny how a future employer could Google my name and not much would come up that has to do with me. That could be one positive that could come from having my name... Until I get married.
Ashley Madison, Orlando: I successfully sued that company for illegally appropriating my birth name and Screen Actor Guild professional name. They promptly settled the suit and were ordered to immediately take down all websites using my name, image and likeness to capitalize on their brand. I have never had any other association with that company other than suing them... Oh, and when they counter-sued me for a million dollars to further bully and frighten me, they dropped it when we settled.
Ashley Madison, Massachusetts: I studied sociology, so I would have professors who would talk about the website because it's a social deviance, using it. And not everyone in your class knows your name. But your professor knows your name. I'll be sitting in the front of the class, and their eyes will come to me and they'll finally put two and two together. They'll be like, "Oh, her name is Ashley Madison." They'll smile at me and I'll smile at them. It's kind of a silent laugh to each other.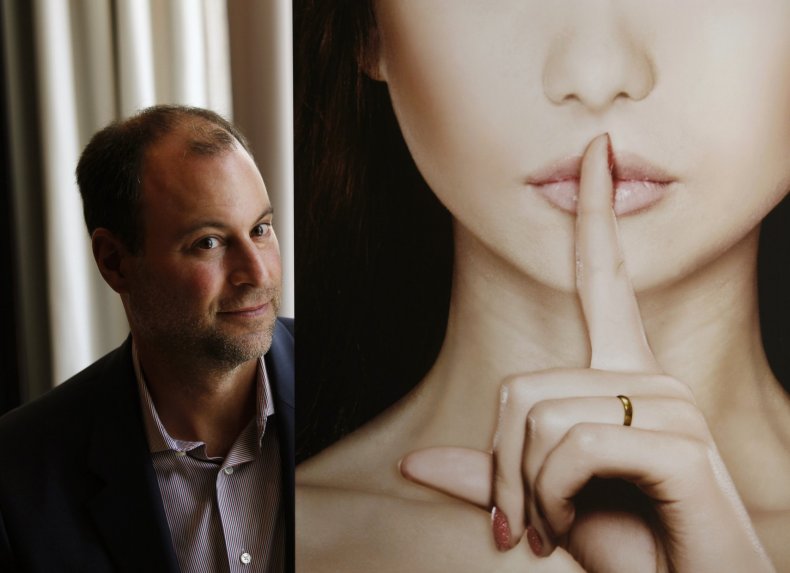 Ashley Madison, Orlando: I have nothing else to give about my name. For many years—seven, to be exact—I dated a much older man who I loved very much and who happened to be famous. As a result of that relationship I was scrutinized and attacked maliciously by people who wished to cause me harm publicly. I have moved on from that time in my life and feel vindicated by the truth that we carefully set out to refute as a couple together over the course of seven years. Presently, I am a happily married woman to an amazing husband whom I love with my heart and soul and I am looking forward to my future and all that awaits me.
Ashley Madison, Massachusetts: One way it's affected my life is that I can't put my first and last name attached to any social media site because I used to have it as my first and last name on Facebook and frequently got weird friend requests, some weird messages. So I ended up having to move my last name from my Facebook.
On how they feel about Ashley Madison's mission—arranging infidelity—​and recent hacking:
Ashley Madison, Orlando: I think AshleyMadison.com is a moral disgrace and an outrage to decent society. But this is the land of the free and people have the right to capitalize and prey on whatever institution they can squeeze a buck from... In this case, they have a death grip on the sanctity of marriage.
Ashley Madison, Massachusetts: I don't think it's right. But if I was in a situation where I was wondering if my partner had utilized their service, I think I would want to know.
Ashley Madison, Orlando: My thoughts on the Ashley Madison leak are complicated. Short answer: No, I don't think it's right that news outlets are reporting and leaking personal information on the people who have chosen to use the website. However, as a married woman I do not agree morally with their behavior. As an American citizen I do feel that it's a violation of privacy and that they are entitled to anonymity. Do I think their spouses should divorce their grimy behinds? Absolutely.
Ashley Madison, Massachusetts: To each his own. I can understand why some people decide to use it. I personally don't. My beliefs don't agree with using it. I still don't think it's right for hackers to release that information and then say it needs to be shut down or else they will release more information.
Ashley Madison, Orlando: As a happily married woman and a true victim among the many who have been victimized by that website and all it represents, I hope they drown in lawsuit hell. To this day I have to defend my character to new acquaintances, who still believe I was a spokesperson for that heinous site.