Are '90 Day Fiancé' Stars Ashley Martson and Jay Smith Still Together? Wedding Photo Shoot Confuses Fans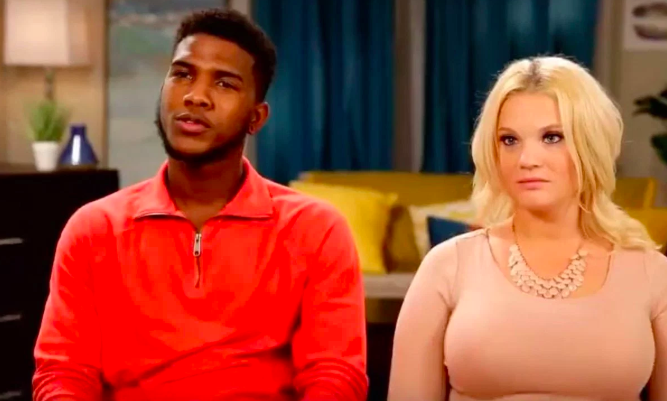 90 Day Fiancé stars Ashley Martson and Jay Smith wasn't able to make their personal relationship work, but it seems they are still able to work together. Despite filing for divorce last month over Jay's rumored infidelity, Ashley and her estranged husband recreated their wedding day for a photo shoot with Nikon photographer Kia Maria Stone, a fan who watched the show. Both said the wedding recreation was a contractual agreement with Nikon.
Ashley and Jay got married in Las Vegas after their wedding plans fell through, but it wasn't the reception they wanted. "I received a message almost 9 months ago from someone who watched our show," Ashley explained on Instagram. "She wanted to do a barn themed photo shoot for Jay and I because we didn't get our dream wedding in America. She is the sweetest woman ever!"
"This has been planned for months and months," she continued. "Although I wish the situation was much different many people put in a lot of hard work to make today possible… "There was no way I could back out. People even flew in from another state to be here today."
Jay, 20, agreed with Ashley, 33, writing, "Put the bag first and your feelings and emotions last."
While Ashley blamed cheating for the reason they split, Jay has vehemently denied the allegations. "That's a total lie right there," Jay told In Touch on April 30. "I started talking to her on April 10 … And when I started talking to her, Ashley and I were broken up already."
Even though they reunited for a wedding photo shoot, they're not exactly amicable. Last month, the U.S. citizen threatened to send her ex, a native of Jamaica, back home. "It's all fun [and] games until [your] ass gets deported," she wrote on her Story. "Have fun at the strip club with MY money and MY car you're driving around without a license!"
Fans still have a right to question whether Jay and Ashley are still together. She once claimed that they never separate and only pretended to split for the show's rating. "Since I'm such a 'money-hungry scammer,' I'm breaking the NDA and surprise: Jay and I have never separated since the day we were married," she wrote to viewers in February. "Breaking the NDA means I won't be paid a dime for future shows. We were made to act as if our relationship was no longer active."