'90 Day Fiancé' Star Ashley Martson Responds To 'Leaked' Divorce Documents on Instagram
90 Day Fiancé star Ashley Martson reportedly filed for divorce from husband Jay Smith on January 11 in Cumberland County, Pennsylvania, after eight months of marriage. The documents were seemingly leaked online Wednesday.
Martson, who has been battling an illness related to her lupus diagnosis, shared In Touch Weekly's story about her apparent divorce. "Who the f*** is leaking all this shit," she wrote. "Not cool." She didn't provide further comment and didn't deny or confirm the divorce filing.
The filing came after Smith "cheated" on her by signing up for a dating app. The incident was discussed on the reunion special for TLC, where Martson revealed she might not be able to forgive the 20-year-old for his indiscretion. Smith, however, claimed he only signed up for the dating app because he was lonely and looking for friends. He said women messaged him because he was a "beautiful" Jamaican man and that his mistake was answering them back.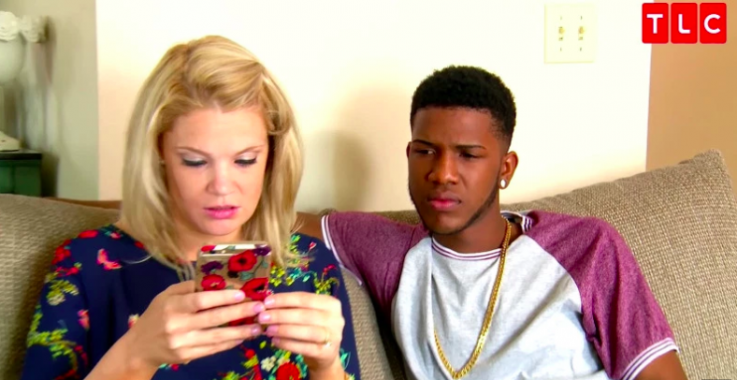 Despite the divorce following, Smith was at Martson's side when she went into kidney failure earlier this month. She was found unconscious in her home and rushed to the hospital.
"I may have hurt you. I may have not been a good husband," he wrote on Instagram January 15. "Jumping on a plane the second I found out you [were] in the hospital was something I didn't even think twice to do."
He added: "We have our differences, but as long as I have life, I will never let you sit alone and suffer. I love you, and nothing will ever change that. Thank you for having me here to support you."
While Martson has been active on Instagram by posting to her story and answering questions from fans, she hasn't shared a permanent post since her hospital stay. At the time, she thanked her followers for their support on January 13.
"I'm sorry if this photo offends anyone but I will not hide that I'm sick. If I can help one person with lupus then posting this is worth it," she captioned a photo of herself lying in a hospital bed. "I was found unresponsive this morning at my home. The Ambulance took me to the hospital where it was found that I am in acute kidney failure due to lupus."
The 31-year-old remained positive. "I will begin dialysis shortly. I will not let this beat me. I know I'm strong enough to battle through this, not just for myself but for my kids," Martson wrote. "I will be transferred to another hospital this evening that is better equipped. Please pray for myself and my family as I know it's going to be a very tough road ahead for all of us. Thank you for your continuous support and prayers."
'90 Day Fiancé' Star Ashley Martson Responds To 'Leaked' Divorce Documents on Instagram | Culture