Former WWE Superstar Ashley Massaro Dead at 39; Police Determine Death Was "Noncriminal"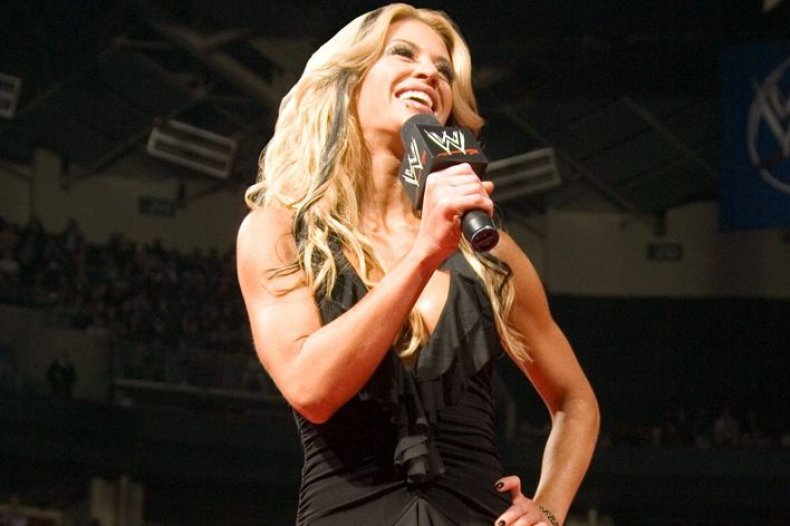 The wrestling world mourns the passing of former WWE Superstar Ashley Massaro after she was pronounced dead Thursday. She was just 39.
The cause of Massaro's death has yet to be determined, but Suffolk County police released a statement Friday morning which said the Long Island native's death was "noncriminal." Police also said they responded to Massaro's home Thursday morning after getting a report of a sick or injured person. She was taken to a hospital where she was pronounced dead.
Following the news of Massaro's death, WWE released a statement saying, " We are saddened to learn of the tragic death of former WWE Superstar Ashley Massaro.
She performed in WWE from 2005-2008 and was beloved by her fellow Superstars and fans around the world. WWE offers its condolences to Ashley's family and friends."
Massaro worked for the WWE between 2005-2008, after winning the first Divas Search competition. Her prize was a one-year, $250,000 contract with the WWE, which turned into a three-year career in the company.
While Massaro may be best known for being the valet for the tag team of Paul London and Brian Kendrick, she had a major WrestleMania moment when she faced off against Melina for the WWE Women's Championship in 2007, which she would ultimately lose.
She would also compete on Survivor: China and appear on the cover of Playboy that same year.
WWE stars past and present paid their respects to the former superstar on social media, including Trish Stratus and Mickie James, whose historic feud Massaro played an integral part in.
In March, Massaro announced on Twitter that she was getting back in the ring with New York Wrestling Connection, where she wanted to see " what I got left in these ole boots of mine."
Massaro was currently working as a DJ for the Long Island station 94.3 The Shark, and was scheduled to appear at Starrcast II on the weekend of All Elite Wrestling's Double or Nothing show.
"Everyone at Starrcast would like to extend our sincere condolences to the friends, family, fans & colleagues of Ashley Massaro," the official Starrcast Twitter account posted Thursday. "We were looking forward to sharing next week with her & are extremely saddened by her passing. We join the wrestling community in honoring her memory."
Newsweek extends our condolences to Ashley Massaro's friends and family.