Ashton Carter Nominated as Defense Secretary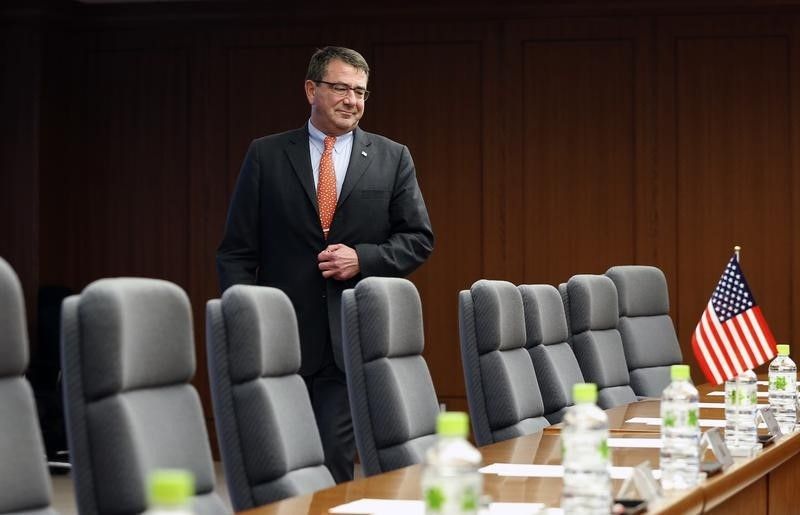 Ashton Carter was nominated for the position of Secretary of Defense by Barack Obama on Friday, his fourth defense secretary in 6 years, The Wall Street Journal reports.
Carter, 60, a Pentagon veteran, physicist and author, will take over from Defense Secretary Chuck Hagel, whose resignation was announced November 24. Hagel's resignation came amidst criticism that the administration was slow to respond to issues such as the Ebola crisis and the threat of the Islamic State, commonly referred to as ISIS.
Carter, who has never served in the military, was Deputy Secretary of Defense from 2011 until last December. His nomination will now need to be confirmed by the Senate.
Newsweek reporter Jonathan Broder writes that Carter has a "big and thankless job ahead of him."
Analysts pointed out that taking on the job of defense secretary for the last two years of a president who has always maintained tight control over foreign and defense policy is likely to be a challenge for the next Pentagon chief. Both Panetta and his predecessor, Robert Gates, complained about White House interference in their respective memoirs after they left the job.

But Anthony Cordesman, a defense analyst at the Center for Strategic and International Studies, said Carter, who has watched the way the administration operates from within the Pentagon, has an advantage over his predecessors.

"He knows what he's getting into, which is not a bad position to be in," Cordesman told Newsweek. "Most people who become secretary have not dealt with a White House before. They don't really know the president. Sometimes it works out well; sometimes it doesn't."