Ashton Kutcher Blasted by Danny Masterson Rape Accuser for Remaining Silent on Allegations
Ashton Kutcher has been criticized by a sexual assault accuser of longtime pal and former co-star Danny Masterson for refraining to speak out on the rape allegations his former co-star facing.
Chrissie Carnell Bixler, one of Masterson's apparent victims, issued a statement to The Daily Beast on Wednesday about Kutcher's continued silence. They targeted Kutcher and his wife, Mila Kunis, for going against their practice of speaking out on wrongdoings against women.
"Ashton Kutcher and Mila Kunis have positioned themselves as champions for women, children, fighting against sexual abuses and sex trafficking," the accuser said in a Wednesday report. "Public supporters of the Me Too movement and Time's Up. Ashton and Mila were at the forefront marching in the Women's March on March 13, 2018, in Los Angeles."
"As much as I applaud them for standing up for women, I am left confused and heartbroken as to why they refuse to stand up for all the women they know who have been violently raped by their friend Danny Masterson," the statement concluded.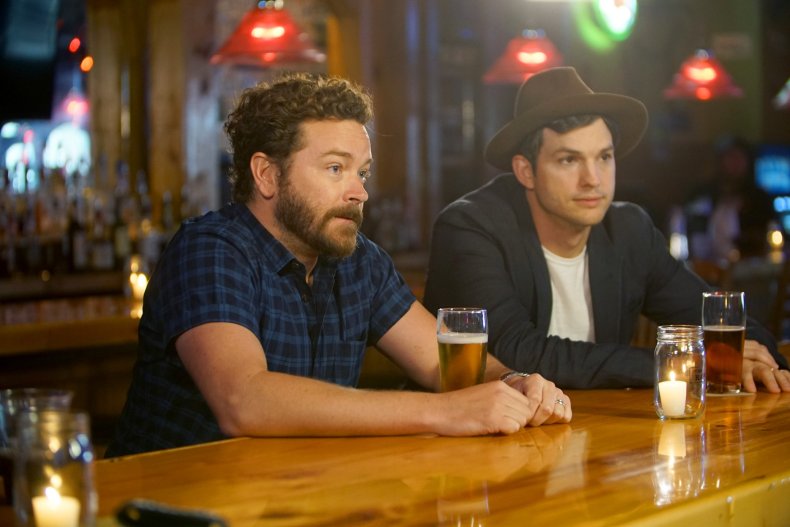 Masterson, 42, was accused of raping four women in March 2017. While he was fired from his Netflix series The Ranch in December 2017, he has not been arrested or indicted for his apparent misconduct. The That's '70s Show alum hasn't allowed the allegations to halt his day-to-day activities. According to Tony Ortega's The Underground Bunker, he was spotted in a leaked group photograph with Kutcher at a Scientology wedding. Kunis was also in attendance.
Ortega's report dived into Kutcher, an avid supporter of women, and his continued friendship with Masterson despite the accusations.
"Kutcher has not been involved in Scientology, but he is known for championing human rights causes, particularly involving violence against women," the report read. "He has not made any public statements about the accusations against his friend Masterson, which were alleged to have occurred during the time they were filming That '70s Show."
While Kutcher and Kunis have refrained from addressing Masteron's allegations, their former That '70s Show castmate Topher Grace explained why he's remained silent.
"You know, I hesitate to say that I never saw any of that behavior because I feel like it sounds like I'm defending him, but the truth is I never saw any of that stuff," Grace told The Hollywood Reporter in February 2018. "I was, of that cast, the most boring. So when it came to going out after the show and partying, I just was boring."