Harvey Weinstein Accuser Asia Argento Flees Italy After Being Slut Shamed by Media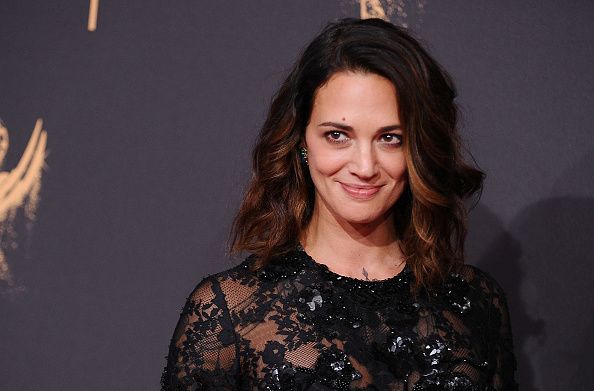 Italian actress Asia Argento claims she had to flee Italy after local media slut shamed her for publicly recounting the alleged sexual assault she endured at the hands of movie mogul Harvey Weinstein.
Argento moved to Berlin to get away from the misogynistic treatment from news outlets calling her a prostitute and questioning her account of how the Hollywood producer allegedly forcibly performed oral sex on her at the age of 21 in 1997.
"I'll come back when things improve to fight alongside all the other women," she told the Italian television station RAI. "I didn't have the courage to speak until now because you see what happened, 20 years after the attack?"
Italian newspapers have implied that sexual blackmail is a necessary rite of passage in the industry and argued that Argento assaulted Weinstein. Even a former member of parliament attacked Argento saying she should have just said "no" to Weinstein.
Argento is now suing the Italian newspaper Libero, which published an opinion piece under the headline, "First they put out, and then they whine." She is also suing Italy's Radio 24.
She said she is in Berlin because she "needed to breathe" and escape the "climate of tension" in Italy.
The Italian actress is one of more than 40 women who have shared their stories of Weinstein's alleged pattern of sexual harassment and rape. The disgraced film executive is now being investigated by the New York Police Department and London authorities.
Weinstein was outed for his predatory behavior after The New York Times and The New Yorker ran pieces with accounts from dozens of actresses who shared similar stories of how Weinstein made unwanted passes at them after inviting them to his hotel room.
Italian fashion journalist Daniela Fedi kept a fax Argento sent her 20 years ago saying that Weinstein assaulted her.
"Tonight there was a party for the Miramax chief, Mr. Weinstein, who is in Rome, but I did not go," Argento wrote in the fax. "Sure, he's my boss.…[but] he has a three-meter-long tongue and he always wants to put it in my heat."
Fedi published a column on Argento's experience in the Italian newspaperIl Giornale and confirmed the story to Newsweek.
"I remember this story perfectly, because [Argento] explained to me why Monica Lewinsky keeps the dress. Because she told me, 'This man is so powerful that nobody trusts me. I'm not like Monica Lewinsky. I didn't get the dirty dress with me,'" Fedi said. "I understood the meaning of that dress for the very first time in my life."
Argento would later call Fedi crying to say that Weinstein had assaulted her but that she had to maintain the relationship for fear of losing connections in the movie industry.
The actress tweeted that Fedi failed to help her when she needed her.
After the fax, Argento went on to make a movie which she says depicts her encounter with Weinstein. In the film Scarlet Diva, a producer asks a young actress for a massage in exchange for reading her work before attempting to assault her.
Argento's boyfriend, CNN star Anthony Bourdain, waded into the murky waters after Late Late Show star James Corden made a joke about Weinstein at an event last week.
"Mr Corden is free to tell whatever jokes he likes," Bourdain tweeted. "I'm free to suggest he's a porcine, pandering tool. #lowhangingfruit."