Harvey Weinstein Scandal: Italian Journalist Recounts Learning About Asia Argento's Assault in the '90s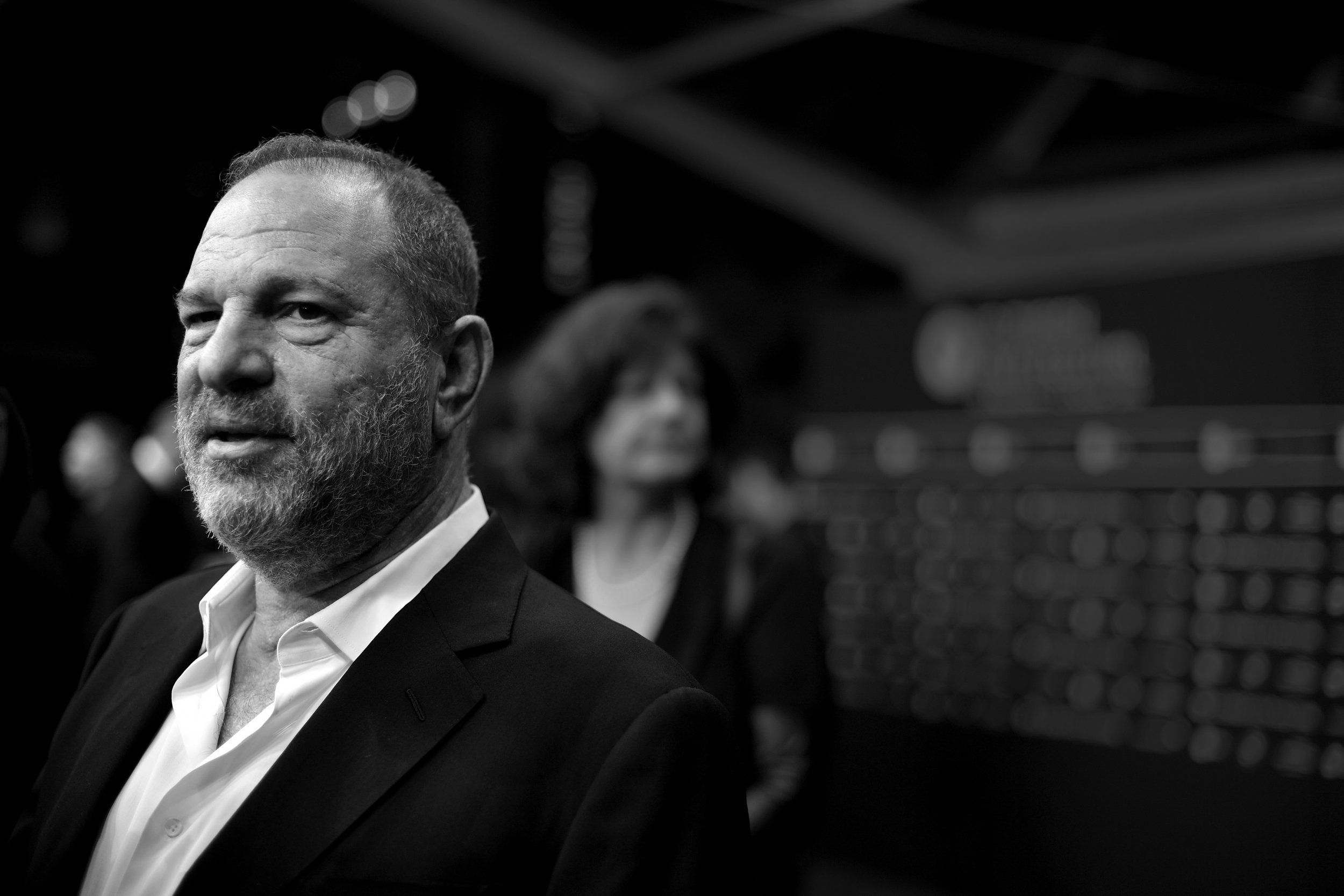 Daniela Fedi still has the fax Asia Argento sent her 20 years ago about being sexually harassed by Harvey Weinstein.
Fedi, an Italian fashion journalist, has kept the 1997 message for two reasons. One, she has a habit of saving letters and emails, especially if they're beautifully written or contain something interesting. And two, she believes it proves that the Hollywood executive made inappropriate advances toward the young actress.
"Tonight there was a party for the Miramax chief, Mr. Weinstein, who is in Rome, but I did not go," Argento scrawled in her loopy script. "Sure, he's my boss ... [but] he has a three-meter-long tongue and he always wants to put it in my heat."
Argento is one of the dozens of women who have publicly accused Weinstein of sexual harassment and assault in the wake of a New York Times investigation that dropped last week. Argento spoke to the New Yorker—telling Ronan Farrow that Weinstein first asked for a massage, then forced himself on her for oral sex and later trapped her into a sometimes-consensual relationship—but Fedi found her own way to share the story. (Weinstein has denied all allegations of non-consensual sex.)
The journalist wrote about her experiences with Argento in a column published Friday in Italian newspaper Il Giornale. Afterward, she confirmed the account to Newsweek, likening it to the semen-stained blue dress White House intern Monica Lewinsky held onto after her tryst with President Bill Clinton.
"I remember this story perfectly, because [Argento] explained to me why Monica Lewinsky keeps the dress. Because she told me, 'This man is so powerful that nobody trusts me. I'm not like Monica Lewinsky. I didn't get the dirty dress with me,'" Fedi said. "I understood the meaning of that dress for the very first time in my life."
Fedi and Argento have known each other since the '90s, when the duo met for an interview in Italy and found they had an instant connection. Though Fedi is older than Argento, she said they became fast friends, trading faxes, calling each other and sending SMS notes because there was no email.
Then the Weinstein fax came. Fedi said she became alarmed because Argento was using vulgar words, and that wasn't like the actress. But Fedi didn't say anything—a choice she still regrets today.
Argento sent another fax in September, saying she'd been asked to meet filmmaker Abel Ferrara in New York along with Willem Dafoe and another actor. The actress was overjoyed, and so was Fedi.
But the next time they spoke wasn't so cheerful. Argento called Fedi, crying, and admitted she'd been assaulted by Weinstein. She said she couldn't afford to lose her Ferrara connection. That fear is one echoed by many of Weinstein's recent accusers—that he had so much influence they felt they needed to tolerate him for the sake of their careers.
"I think the problem is not when and why a woman speak[s]," Fedi told Newsweek. "The problem is why the man in power could ask for sex or things from a young woman just because he is a powerful man."
Fedi said she's still friends with Argento, who is now a writer and Golden Globe winner. Argento is dating chef Anthony Bourdain and both have been critical of the journalist on Twitter over the past week. Argento tweeted a link to Fedi's article, writing that "I told everything to a journalist friend, she also failed to help me."
Bourdain brought up a scene in Argento's movie Scarlet Diva in which a Weinstein-like producer asks a young woman for a massage and tries to assault her. "[Argento] talked to journalists about what happened to her and made a film about it in the '90s," Bourdain tweeted. "Response? Crickets."
The couple has also called out other members of the Italian press, which has victim-blamed Argento and others. Slate reported that some outlets have been using words like "diva" to describe Weinstein's accusers; one published her account with the headline "First I Give It Away, Then I Whine and Pretend to Repent."
Fedi, meanwhile, told Newsweek Friday that she supports Argento.
"This is the truth, and I'm very proud of my actor," she added.