Actor Jimmy Bennett said he and Asia Argento had a "complete" relationship during his first televised interview since accusing the Italian actress of sexual assault in August.
"She started kissing me longer and longer...and it started to feel to me that it was less of just a friendly thing and more of something she was trying to push or explore," Bennett, now 22, told interviewer Massimo Gilletti on Italy's La 7 channel Sunday. "It all happened very fast." His lawyer, Gordon Sattro, accompanied him to the interview.
"It turned into her placing her hands on me and following that was when she pushed me onto the bed and took my pants off," he added.
Gilletti asked if the relationship was "complete" and Bennett said yes, suggesting they had sex, though he wouldn't go into details.
The alleged assault took place in a California hotel room when he was 17 and she was 37. The age of consent in the state is 18. Bennett claimed Argento agreed to pay him $380,000 in hush money. While the actress admitted to giving him some of the money, she said it was to help him out during a difficult time.
Bennett and Argento met on the set of the 2004 film The Heart Is Deceitful Above All Things when he was 7 years old. He played her son.
Argento was one of the first faces of the #MeToo Movement, accusing disgraced movie mogul Harvey Weinstein of sexual assault last year.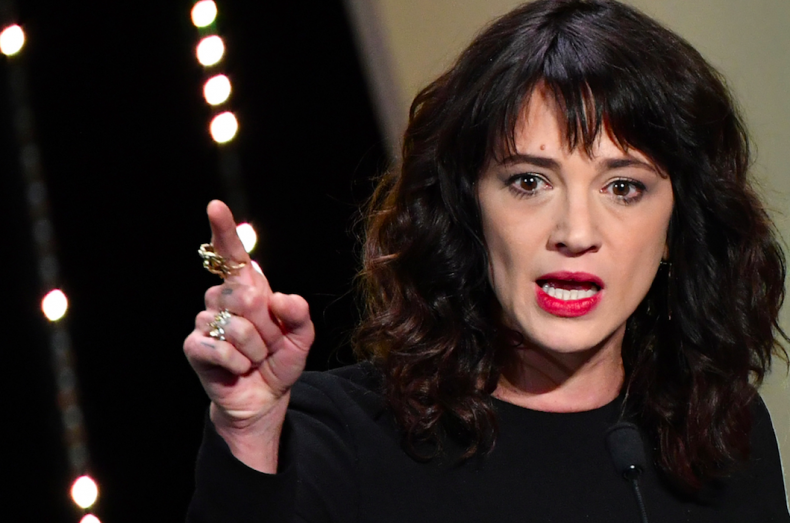 Since Bennett came forward, Rose McGowan and androgynous model Rain Dove have condemned Argento, with McGowan claiming Argento received naked images from Bennett when he was 12 years old. Argento threatened legal action against her former friend if she did not retract her statement.
"Dear @RoseMcGowan. It is with genuine regret that I am giving you 24 hours to retract and apologize for the horrendous lies made against me in your statement of August 27. If you fail to address this libel I will have no option other than to take immediate legal action," she wrote September 17.
She added the next day: "To @rosemcgowan. The 24hr deadline given to retract your recent false statements about me has now passed. I must inform you & @raindovemodel that I've instructed Mishcon de Reya to seek substantial damages for deception, fraud, coercion and libel. You will hear from them shortly."
Since her mass email about Argento on August 27, McGowan has not publicly responded.